Humanity can beat Alzheimer's
Science could soon defeat this most cruel of diseases.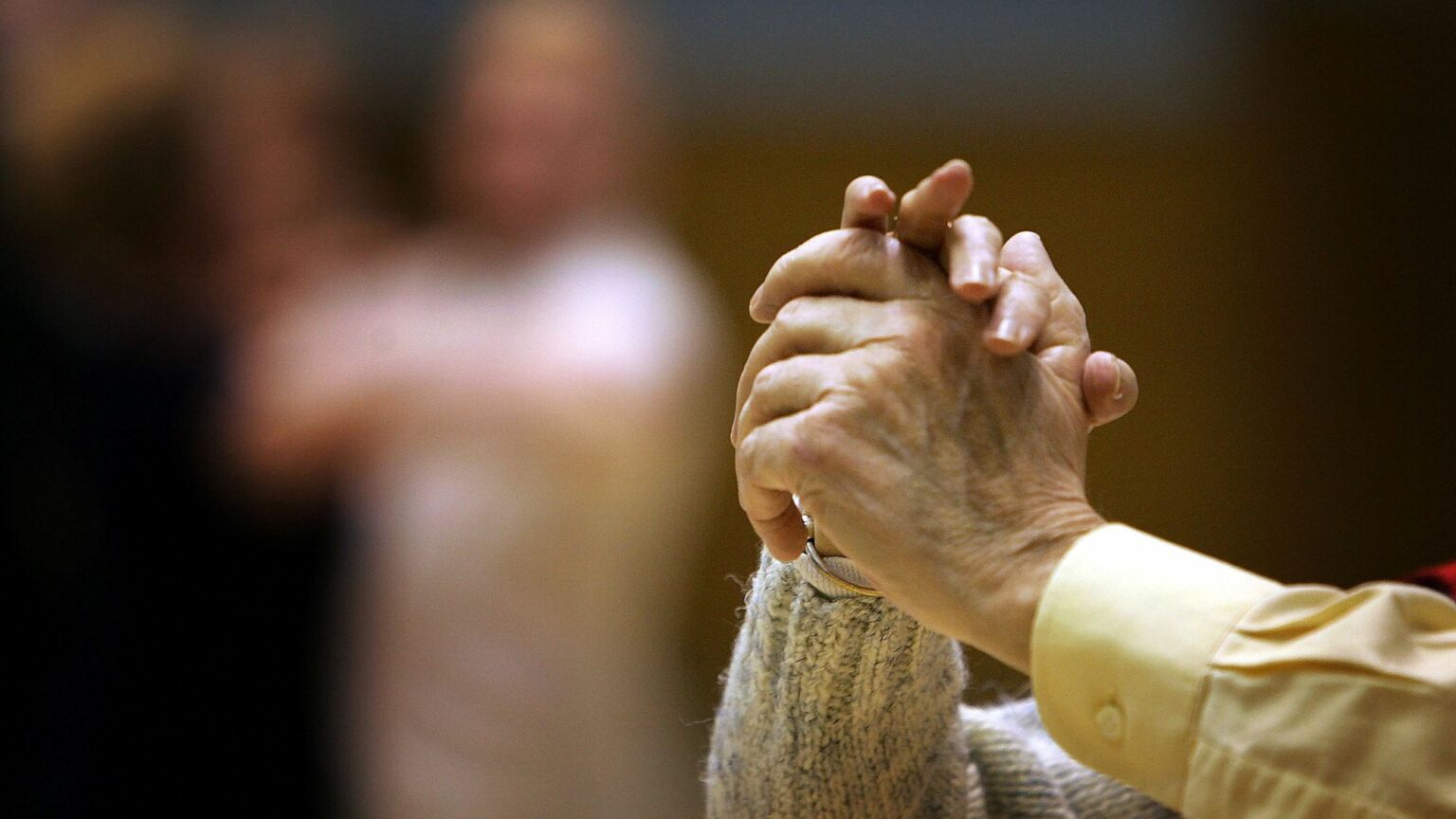 There are few more cruel diseases human beings can suffer from than Alzheimer's. It punishes sufferers to a merciless degree, irrevocably stripping them of their selfhood before an inevitable premature death. But breakthroughs in medicine mean we might well be on the cusp of bringing this disease to heel.
In early May, US pharmaceutical giant Eli Lilly announced that its drug, donanemab, had successfully slowed the cognitive decline of Alzheimer's patients by 35 per cent. The news has set the global medical and scientific community alight.
This comes after trial results, published last year, showed that another drug, lecanemab, made by biotechnology companies Eisai and Biogen, had reduced the rate of cognitive decline by 27 per cent in patients with early Alzheimer's. The Alzheimer's Society, notes the Telegraph, tends to take a measured approach to new scientific breakthroughs. But not in response to these two studies. Associate director of research Dr Richard Oakley has proclaimed these results 'could be the beginning of the end of Alzheimer's'. 'After 20 years with no new Alzheimer's drugs', he added, 'we now have two potential new drugs in just 12 months – and for the first time, drugs that seem to slow the progression of disease'.
Of course, it is early days. Caution remains prudent and research is ongoing. Eli Lilly reported some significant side effects from donanemab. The drug caused brain swelling in 24 per cent of patients, with 6.1 per cent experiencing symptoms and 1.6 per cent experiencing serious brain swelling. Two deaths were directly attributed to serious brain swelling in the trials.
But these setbacks have not stemmed the excitement and enthusiasm. With more research and refinement, we could be on the cusp of revolutionary new drugs for Alzheimer's, which many thought impossible only a decade ago. Donanemab and lecanemab prove that research can take us closer to a cure, beyond just developing more effective methods of treatment.
Donanemab works by clearing the brain of sticky amyloid plaques that prevent brain cells from communicating. After decades of research, and the failure of several drugs to break up the plaques, scientists had begun to doubt if removing amyloid was indeed the correct strategy for overcoming Alzheimer's. Now they have evidence that this is the right path to pursue.
Here we have the brilliance of science summed up – yet more vindication of that unshakeable human belief that setbacks and risks are not failures that must halt research, but mere interruptions to the quest to uncover new truths.
The enthusiasm for these breakthroughs is warranted. Alzheimer's represents one of the world's biggest health threats. It is the most common cause of dementia. Around 944,000 people live with dementia in Britain, most suffering from Alzheimer's. The number is expected to increase to more than one million by 2030, with one in three people born in the UK this year expected to develop dementia in their lifetime. Globally, the number of people living with dementia is forecast to nearly triple, to 153million, by 2050. Unsurprisingly, Alzheimer's has been identified as a rapidly growing threat to future health and social-care systems. Dementia already costs the UK £34.7 billion annually and is now the leading cause of death.
But the huge potential benefits of these breakthroughs go far beyond money, of course. Alzheimer's robs people of their selfhood and robs families of their loved ones. Now, at long last, there is hope that we might soon defeat this most callous threat to humanity.
Dr Norman Lewis is managing director of Futures Diagnosis and a visiting research fellow of MCC Brussels.
To enquire about republishing spiked's content, a right to reply or to request a correction, please contact the managing editor, Viv Regan.