I have been censored for warning about censorship
Joanna Williams's upcoming talk on free speech and gender ideology has been cancelled by an Ontario public library.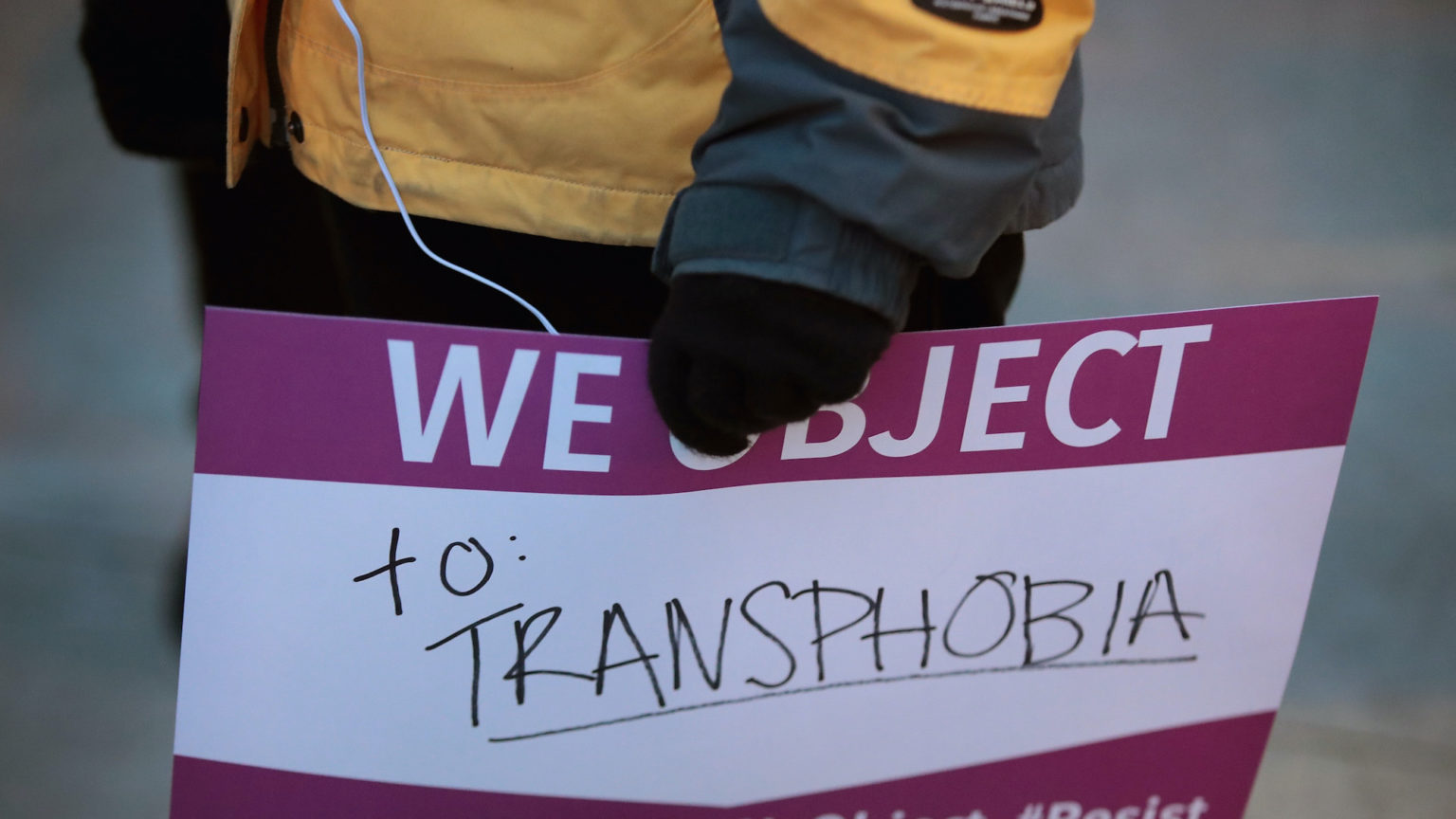 If you want to discover the limits of free speech nowadays, talk about sex and gender. On social media, on a university campus or in the public square, try saying that a woman is an adult human female, men cannot become women and there is no such thing as a transgender child. The response will be immediate and, sadly, predictable. There will be protests, perhaps police intervention and, almost always, censorship.
This was the point I planned to make in a public lecture organised by Canada's Society for Academic Freedom and Scholarship (SAFS) later this week. This open lecture, free for anyone to attend, was to be held at the London Public Library in Ontario. Not any more. In an irony clearly lost on the library's managers, they have cancelled my talk about censorship. They have stopped me from saying that discussions of sex and gender are routinely censored. In doing so, they have stopped members of the public from discussing one of the most fundamental issues of our time. And they have clearly proven my point.
The London Public Library has provided a textbook illustration of contemporary censorship. Email exchanges between SAFS and the library managers reveal the bureaucratic ways in which censorship is now often enforced. The library's managers first asked Mark Mercer, the SAFS president and event organiser, to provide an 'assessment' of the event by reviewing the lecture content and presentation slides. I am delighted to report that Mercer, a philosophy professor at Saint Mary's University in Halifax, did not give in to this request. In making such demands, institutions reveal their double standards: some people get to speak freely without having to submit their work in advance, while others need to be monitored and pre-approved. Having to submit transcripts of public lectures hands enormous power to bureaucrats. They get to act as both judge and jury in determining what can be said or heard.
Keen for the event to go ahead, Mercer sent the library managers links to filmed clips of other talks I had given. Here we saw a second censorious tactic come into play: delay. It took nine days for the library's meetings and events coordinator to reply with a default non-response: 'As per the library's policy governing room rentals, we are not able to approve the rental request.' This was a political decision hidden behind 'policy'. It made it seem as if censoring this event is merely a case of 'computer says no'. When in reality, it was actual people objecting to the views of a particular speaker.
After initially refusing to say what policies my planned talk breached, the library did eventually elaborate. It said that the SAFS annual lecture would likely pose 'a risk or likelihood of physical danger to participants or the audience or misuse of the property or equipment'. On top of this, it said that the event could 'negatively impact or impede the ability of others to enjoy the services and facilities of the library, and / or library operations'. And as a final blow, SAFS was told that the lecture was 'likely to be in violation of library policy, including, but not limited to, the library's rules of conduct, charter of library use or workplace harassment and sexual-harassment prevention policies'.
This is how censorship works today. Cut-and-paste policies are used to stop a scholarly society from hosting a public event, and to prevent a woman – in this case, me – from talking about women's rights. Make no mistake, it is very clearly my views that the library objects to here. The library managers were frightened that I might speak truths about sex and gender that they were not willing to let people hear. They have set themselves up as gatekeepers of what can and cannot be said. After all, the London Public Library seemingly has no problem hosting drag queen storytimes for young children. By stopping me from speaking, it is clearly taking sides in the gender debate and preventing the opposing view from being heard.
Thankfully, SAFS has now found an alternative venue and so my talk in Ontario on Friday will go ahead after all. It will now take place at London's Delta Hotel from 6.30pm to 8pm.
In any case, the whole affair exposes the failings of our public institutions, in particular libraries and universities. In a democratic society such venues, funded or subsidised by benefactors and taxpayers, should be places where free and open debate can take place. But instead they are indulging in partisan censorship. This threatens free speech, democracy and the advance of knowledge. We have to fight back.
Joanna Williams is a spiked columnist and author of How Woke Won, which you can order here.
To enquire about republishing spiked's content, a right to reply or to request a correction, please contact the managing editor, Viv Regan.