Why Boris's WhatsApps should stay private
For all the talk of a 'cover-up', government confidentiality remains an important principle.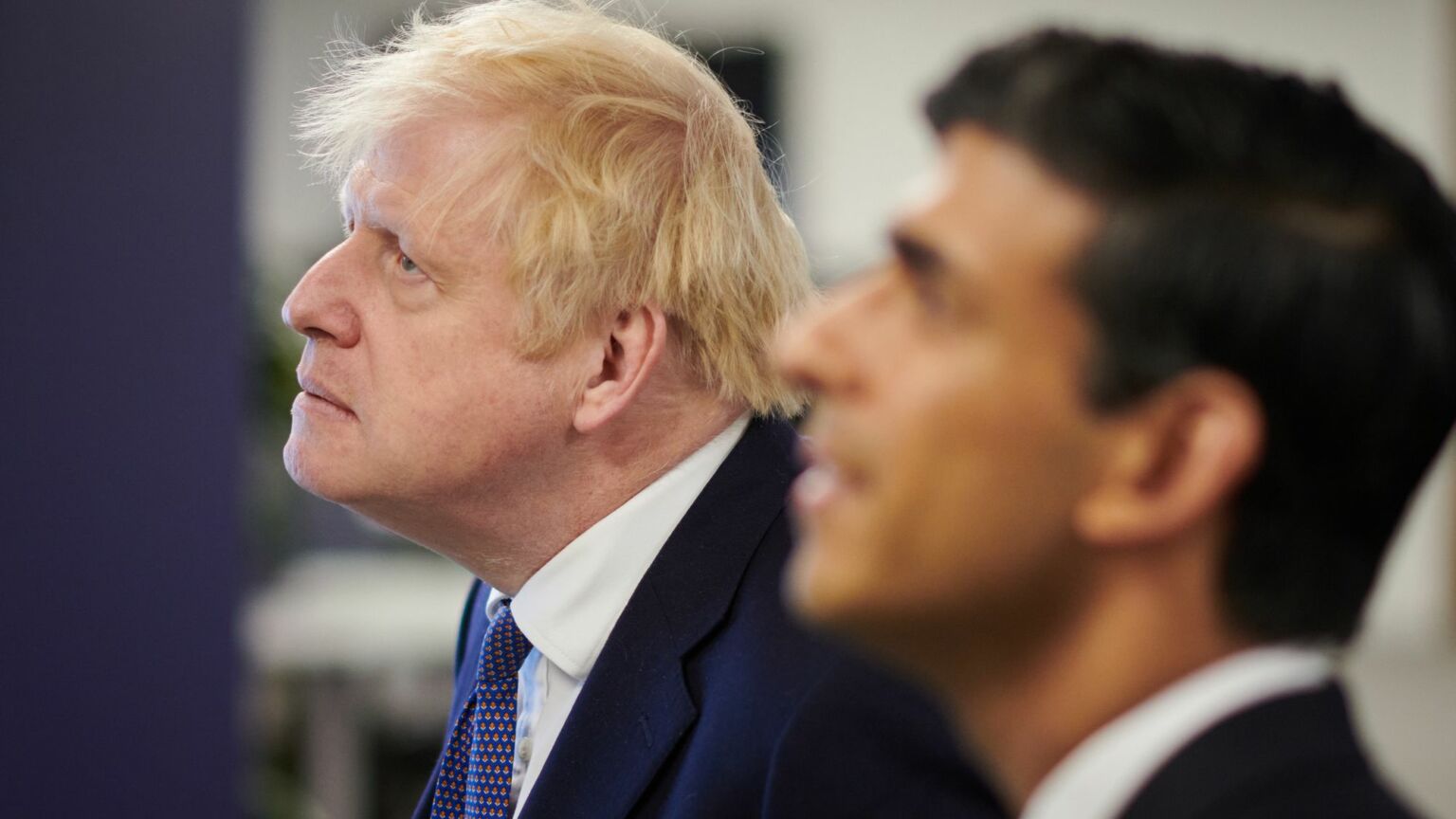 This week, the UK government launched unprecedented legal action to avoid handing over Boris Johnson's unredacted WhatsApp messages and diaries to the public inquiry into the Covid pandemic. In effect, Tory ministers are taking to court the retired judge, Baroness Heather Hallett, who former prime minister Johnson himself appointed to head the Covid inquiry two years ago.
This extraordinary legal stand-off has been widely condemned as an attempted top-level cover-up. Which of course it is. But if we can transport ourselves for a moment to the forgotten land where politics can be about principles, rather than merely self-serving skulduggery, the Tories do have a point.
Upholding the right to have confidential discussions on WhatsApp or elsewhere is important for us all. And not least for politicians, who need a private sphere where they can thrash things out before facing the public. A judge ordering the Cabinet Office to disclose any prime minister's private messages might be good for the gossip-mongers on social media. But it would ultimately be bad news for political debate and the process of democratic government.
Of course, there is indeed a lot of backside-covering involved in the Cabinet Office's reluctance to reveal the unredacted content of Johnson's WhatsApp messages. Why else would a Remainer-dominated civil service blob, which has done so much to bring down Mr 'Get Brexit Done' (including apparently giving some of his lockdown diaries to the police), suddenly be worried about handing them to a government-commissioned inquiry?
Whitehall is clearly concerned that, once the precedent is established, Baroness Hallett could demand to see the private discussions of other ministers and even civil-service mandarins. Who knows what embarrassing details that might reveal about them all, including prime minister Rishi Sunak, who was Johnson's chancellor of the exchequer during the pandemic? That must be one reason why the Cabinet Office is sticking to its guns, even now that Johnson has promised (no doubt as part of his own vengeful manoeuvres against Sunak) to personally hand over some of the material to the inquiry directly. (He claims he only has access to messages from April 2021 onwards, a year into the pandemic.)
The government also made this rod for its own back when it set up the inquiry in 2021, by foolishly handing Baroness Hallett the legal power to 'compel the production of all relevant materials'. Rishi Sunak's government might now protest that Johnson's encrypted chats are not all 'relevant', but many legal experts seem to agree that, by law, it is up to the judge to decide. (It also seems likely that, given the chance to decide who rules, the UK's top courts will be inclined to side with Baroness Hallett, one of their own, against the elected government.)
This is a consequence of the fashion for successive governments to try to avoid or at least postpone a political reckoning by taking important issues out of the arena of debate and confining them to the smoke-free rooms of a judge-led inquiry. As Fraser Myers argues on spiked, it is already clear that the Covid inquiry is an overblown farce. It will be the government's own fault if Boris's unedited WhatsApp chats are now turned into more ammunition for those determined to turn the inquiry into a showtrial of the Tories, rather than a quest for the truth about the damage done by the lockdowns that were backed by the entire establishment.
Let us not forget, either, the high levels of political hypocrisy on display in this dispute. The government now wants to stand on the principle of confidentiality. Yet the Online Safety Bill it is currently trying to push through parliament could shred the encryption of WhatsApp messages and lay private discussions open to state scrutiny. Double standards, anybody?
But above and beyond all of that, there does remain an important principle at stake: the ability of government ministers to have private discussions before announcing public policies. Everybody from the prime minister downwards will insist that they favour 'transparency' in government. But a judge being able to demand that ministers hand over private messages looks like a transparent case of too much interference.
The millions who use WhatsApp do so with an expectation of privacy. Everyone needs a private sphere in which they can be open, unfiltered, even angry. It is through private conversation that we can try out opinions or simply vent our emotions, before presenting a more considered public face to the world. In this sense, a properly protected private life is essential to a good public life.
Exposing confidential discussions will have particularly acute consequences for political leaders. Pull back the curtain on their private communications and everything will become a performance, staged for public consumption, because everybody knows it could be exposed one day. Thus compulsory 'transparency' can effectively make our political leaders less honest.
Take, for example, ministers discussing issues on an off-the-record basis with journalists, knowing that what they say will not be directly quoted or accredited. This has long been an important channel through which the news media learns what is really going on and, in turn, informs the public. The understanding that private conversations between journalists and their sources should remain confidential is a sacrosanct principle of press freedom.
That will be at risk if a judge can demand the disclosure of ministers' private chats. What government minister would ever reveal the naked truth to the news media if they knew their private words could be heard at a public inquiry or in court? Even more than now, political 'news' would amount to little more than bland PR statements, professionally polished within an inch of their life by government communication managers.
A lack of privacy can also have a chilling effect on debate within the corridors of power. How can government operate effectively if everyone is behaving as if they are on Twitter the whole time? From now on, ministers will be weighing every word, neutering every opinion, considering how it might sound if it was to reach the public domain via a public inquiry, court order or unofficial leak.
Policy should surely first be thrashed out in conditions where the participants can frankly express honest opinions without fear of appearing in the media. Then the considered results can be presented to the public. If instead all parties are self-censoring the whole time, the decision-making process will grind to a halt and nothing will ever get done – or policies will be made up on the hoof without proper consideration.
What about the controversial release of the heaps of WhatsApp messages that former health secretary Matt Hancock sent during lockdown? That cache did reveal something about what the government got up to. However, Hancock had handed those messages to a journalist, who then decided that releasing some of them was in the public interest. That might look like a betrayal of confidence, but a journalist and editors making a judgement call still seems quite different from a judge using legal powers to demand the disclosure of unredacted, confidential chats. Just because we can learn things from politicians' private messages shouldn't mean they must be compelled to publish them.
The noise surrounding the current legal stand-off should not detract from the central principles at stake in this fiasco. Everybody should have a reasonable expectation of privacy on WhatsApp (so if the government seriously believes that, it should ditch the Online Safety Bill now). Politicians must have the freedom to discuss issues in private before presenting a public position. And a free press must be able to publish and be damned, without having its confidential sources exposed to legal scrutiny.
Of course our political leaders must be publicly held to account. But by the electorate, at the ballot box, judging the public policies they have pursued – not least during lockdown. Not by a retired judge, presiding over a farcical inquiry / inquisition, poring over their unfiltered private prattle by order of the courts.
Mick Hume is a spiked columnist. The concise and abridged edition of his book, Trigger Warning: Is the Fear of Being Offensive Killing Free Speech?, is published by William Collins.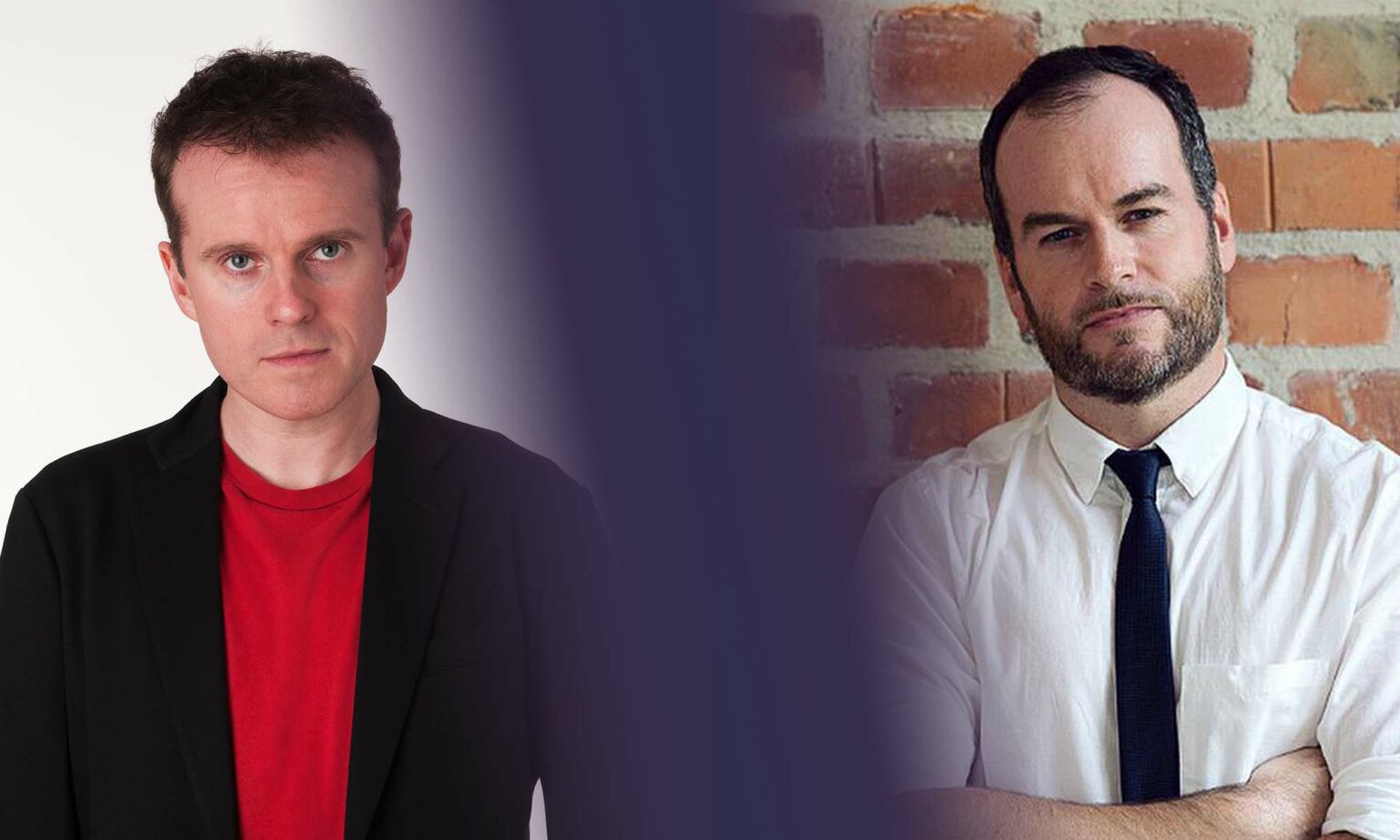 A Heretic's Manifesto – book launch
ZOOM EVENT
Monday 5 June – 7pm to 8pm
Andrew Doyle interviews Brendan O'Neill about his new book. Free for spiked supporters.
To enquire about republishing spiked's content, a right to reply or to request a correction, please contact the managing editor, Viv Regan.