Bernard Jenkin and the pandemic of hypocrites
Boris Johnson's Partygate inquisitor has been accused of breaking lockdown himself.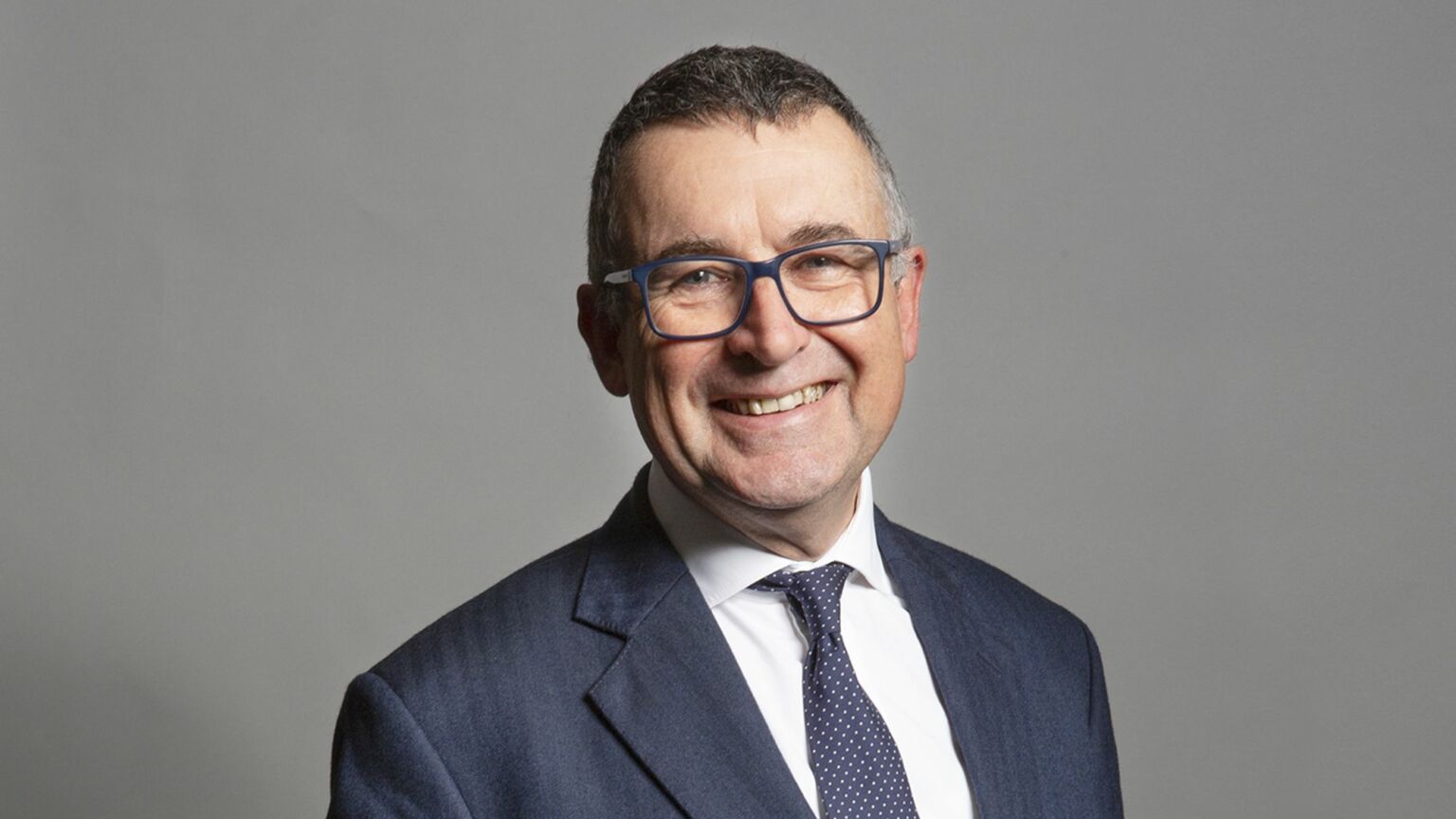 Just when you thought the saga of Boris Johnson, Partygate and the Privileges Committee couldn't get any more tedious, we have been gifted with a delicious plot twist.
Bernard Jenkin MP, a prominent member of said Privileges Committee, has been accused by a cracking Guido Fawkes scoop of attending an illicit drinks party in Westminster on 8 December 2020, when London was in 'Tier 2' lockdown.
Indoor gatherings of more than six were banned at the time. But this allegedly didn't deter Dame Eleanor Laing, the deputy speaker of the House of Commons, from throwing the do to celebrate the 65th birthday of her friend, Anne Jenkin, a Conservative member of the House of Lords and wife of Bernard, who is also alleged to have attended.
Bernard Jenkin has said he does not recall this event, held on his wife's birthday, while Laing has only conceded that she held a socially distanced 'business meeting' where drinks may or not have been served. Guido reckons she is rather underselling it, with sources describing plentiful booze, pre-prepared nibbles and a flagrant disregard for the two-metre rule.
If this turns out to be true – and Jenkins or Laing may yet muster up a much stronger rebuttal – then it would make Jenkin the latest in a very long line of lockdown hypocrites. He'd join such illustrious company as Neil 'Shagger' Ferguson, Catherine Calderwood, Margaret Ferrier, Dominic Cummings, Matt Hancock, Sky's Kay Burley, Sky's Beth Rigby, Sir Beer Korma, those pro-lockdown Labour MPs who attended BLM demos, public-health officials who praised those demos while condemning anti-lockdown ones, and of course Johnson himself. All of whom advocated for, enforced or otherwise moralised about lockdown, only then to break the rules themselves.
After all, Jenkin's committee is primed to publish its damning report into Johnson, claiming the former PM misled parliament about the parties in Downing Street. Despite not being published yet, it has already secured Johnson's scalp. He resigned from parliament last week, damning the committee as a 'kangaroo court'. There's now an old clip doing the rounds on social media of Jenkin piously grilling Johnson over the parties.
In 2020 and 2021, many politicians, commentators and philandering epidemiologists learned the hard way that if you live by lockdown moralism you can quite easily die by it, too. They seemingly knew, evidenced by their own actions, that lockdown was illiberal, inhumane and utterly impractical. And yet they continued to advocate for it and blast those who dared defy it.
But in the spirit of reconciliation and finally leaving that wretched period behind us, perhaps we should be more charitable. In a sense, lockdown made hypocrites of us all – or at least a sizeable chunk of us. In that authoritarian, panicked and dissent-free atmosphere of 2020 and 2021, we were expected to follow an increasingly insane set of rules, enforced by ham-handed cops and exorbitant fines, all while damning if not dobbing in anyone who refused to comply. Many people – wittingly or unwittingly – will have just said one thing and done another. Almost a third of Brits during the first lockdown admitted to breaking the rules when polled anonymously. I'm convinced that's a massive undercount. Many will have still been too fearful to tell the truth. Plus, we all knew self-described sticklers who made exceptions to see their nearest and dearest.
So, rather than calling for yet another person to resign – as Johnson has just done with Jenkin – how about we wipe the slate clean? Let's admit lockdown was an insane upending of our civil liberties that must never be repeated. Let's have an amnesty for all the lockdown-breakers (hypocritical MPs excluded). And let's never talk about 'Partygate' ever again.
Tom Slater is editor of spiked. Follow him on Twitter: @Tom_Slater_
Picture by: UK Parliament.
To enquire about republishing spiked's content, a right to reply or to request a correction, please contact the managing editor, Viv Regan.