Why a weak Russia is still a danger to Ukraine
The Wagner rebellion has upped the stakes for Vladimir Putin.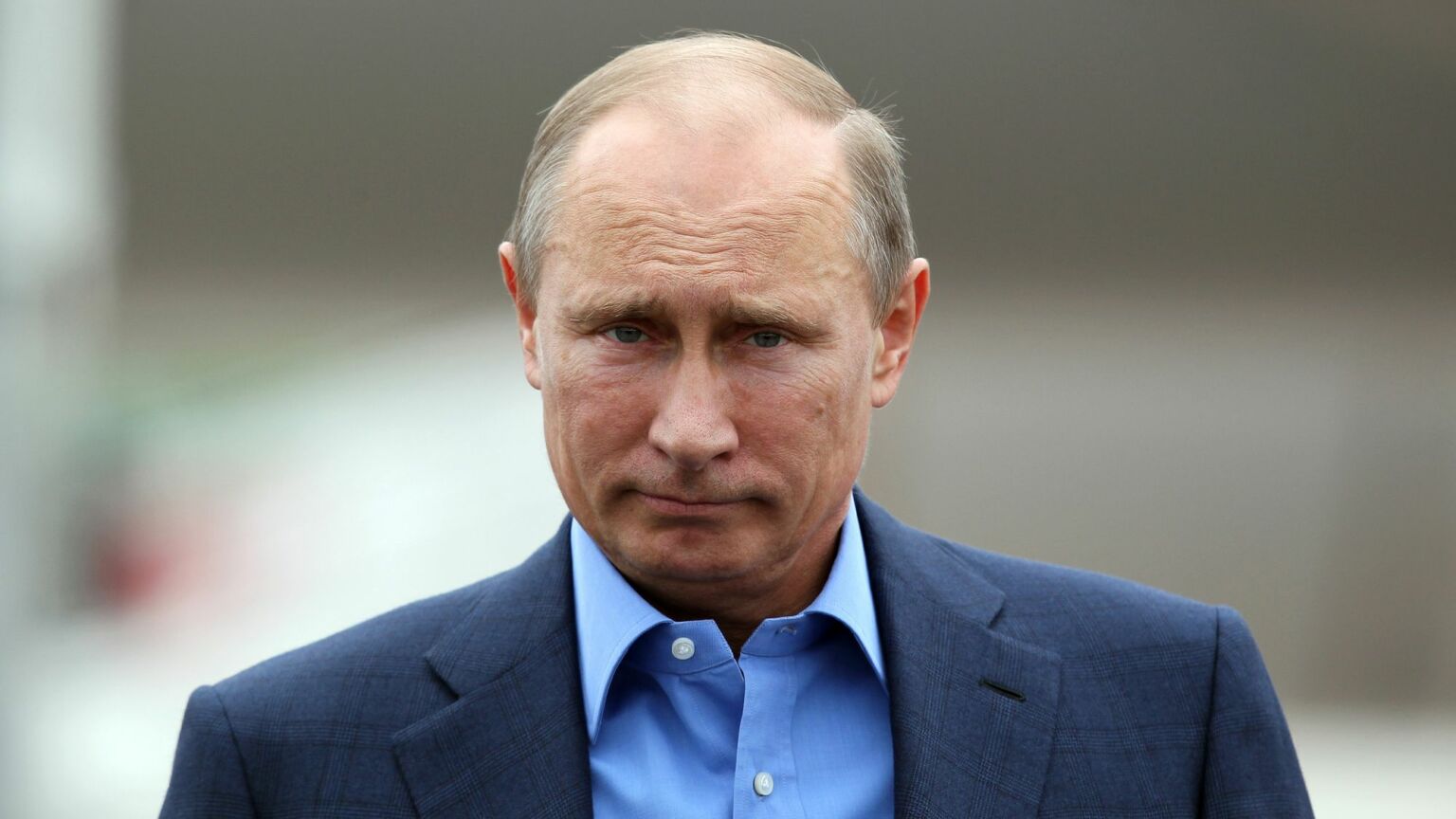 The Wagner mutiny may have been short-lived, erupting and then petering out within just 36 hours, but the consequences will be profound for Russia and beyond. The decision of Yevgeny Prigozhin, leader of the Russian Wagner mercenary group, to leave Ukraine, take over Russian military facilities in Rostov-on-Don and then make a break for Moscow exposed the weakness of the Russian state.
As Frank Furedi noted on spiked on Saturday, Prigozhin's insurrection threatened to 'expose the Russian state as a super-sized Potemkin Village'. In the early hours of Saturday morning, when the rebellion was still underway, even some notoriously pro-Putin commentators were unsure there would still be a Russia to wake up to the next day.
Whatever else you can say about Prigozhin, he clearly speaks his mind. There is a demented energy to his expletive-filled rants on Telegram about the war in Ukraine and the Russian military leadership. Just days before the mutiny, he told his followers that Russia's official narrative justifying the war is a complete lie. Ukraine is not full of Nazis, nor was it ever planning to attack Russia, he said. He pins these lies on defence minister Sergei Shoigu, who allegedly wanted a war to burnish his credentials, and on Russia's oligarchs, who want to seize eastern Ukraine's industrial assets.
Videos from Rostov showed locals rushing to take photos and shake hands with Prigozhin. If these videos are to be believed, they suggest that he enjoys at least some measure of public support.
After doing the unthinkable and taking over military bases, Prigozhin seemed as surprised by his success as anyone else. Despite his troops reportedly getting within 120 miles of Moscow, he seemed to have little idea what he would do if they ever reached the capital. And so he beat a hasty retreat, agreeing to retire with his army to Belarus. When his moment came to challenge the leadership, he preferred to withdraw.
It's entirely possible that Prigozhin never intended for things to get as far as they did. The whole mutiny may have just been an attempt to improve his position in the internal Russian chess game. It may have just been a part of his demand for more weapons and equipment for his troops, or in protest against the Kremlin's attempts to contract his troops into the Russian army. Even so, he seems to have miscalculated. He is now exiled in Belarus, left looking over his shoulder, while his mercenaries' weapons are being transferred to the Russian army.
As for Putin, it is hard to see how Wagner's short-lived revolt will not further weaken his grip on power. His bizarre television appeal to end the mutiny, in which he invoked 1917 and the end of the tsar, seemed more a mark of weakness than of strength. A leader with more grip would have faced down this mutiny with ease. The comparison with the tsar was unwittingly revealing in this respect. Even the useless Nicholas II could call on thousands of loyal Russians to take up arms for him. Whereas it seems that hundreds of Russian soldiers openly refused to heed Putin's call to take on Wagner. Sure, Russians will rally behind Putin against external alleged enemies, like Ukraine and NATO. But as the Wagner rebellion has shown, they will not attack fellow Russians on his behalf.
Nevertheless, Putin has seen off Prigozhin. And, as things stand, he remains the only force in Russian society capable of holding the state together. More importantly, the internal weakness of Russia does not make it any less dangerous to its neighbours. Indeed, Eastern Europeans, especially Ukrainians, have long identified the weakness of Russia as the driving force behind its external aggression.
The danger now is that Putin doubles down on his external foes in order to compensate for his weakness at home. Theories that a Prigozhin-led coup might have ended the war always seemed fanciful. So too is the idea that a weak, humiliated Putin might soon want to call off the war and make concessions to Ukraine.
Prigozhin's rebellion has certainly exposed the rot inside Russia. But there is still no force significant enough to challenge Putin's leadership. We should expect more of the same from Russia in the coming months – inward decay matched with outward aggression.
Jacob Reynolds is partnerships manager at the Academy of Ideas.
To enquire about republishing spiked's content, a right to reply or to request a correction, please contact the managing editor, Viv Regan.