The mind-numbing pettiness of Partygate
Must we really demand the head of every Covid rule-breaker?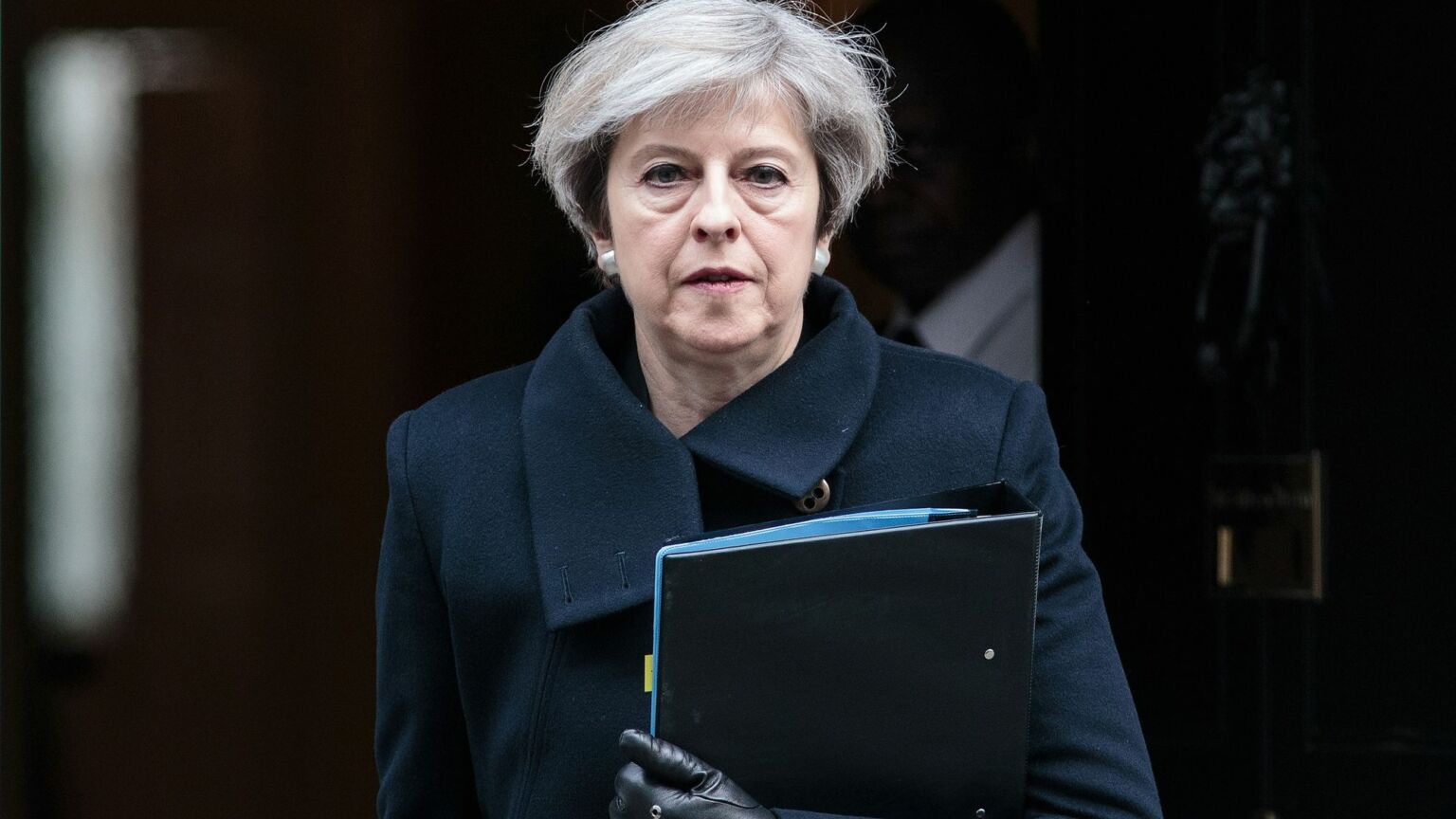 Former UK prime minister Theresa May is the latest politician to have allegedly transgressed the shimmering red lines of the Covid rules. Only last week, she was basking in near-universal praise for her speech in the House of Commons, which eviscerated Boris Johnson for his pandemic rule-breaking and his subsequent dishonesty to parliament. Yet this week, Guido Fawkes has accused May of attending a party herself, or at least a party-adjacent 'work event', during the November 2020 lockdown. This is perhaps the naughtiest behaviour ever seen since she ran through those fields of wheat during her Blytonian upbringing.
On one level, I get it. Who can deny the savoury tang of seeing another senior figure caught in the same net that hovered over all our attempts at jollity in the Covid years? But I have to say, the sheer tawdry triviality of this recrimination saga is really, really, starting to do my head in.
The real problem here is surely the lockdown itself. The rules were complex and constantly shifting. And they did more damage to the nation's mental health than e-schooling and Piers Morgan combined. There should, in my view, now be a nationwide amnesty, perhaps even a grovelling apology, for anyone fined at the time for anything but the most flagrant lockdown breach.
Did May do anything wrong? Perhaps. If so, will her alleged transgressions 'strike at the heart of the bond of trust and respect between the public and parliament', as she said of Johnson's rule-breaking last week? Perhaps.
Or will it force, at best, another contemptuous 'Cuh!' from the weary collective throat, as the vast majority try to go about what remains of their business, and put the blunders, hypocrisy and fudge of the past three years behind them?
I don't know quite how Theresa pictures the current state of that 'bond of trust and respect'. Does she see it as still vital, fundamentally sound, despite the odd twinge? As a network of stabilising sinews that knits together rulers and ruled around the ball joint of state?
Truth be told, I think the bond between rulers and ruled more closely resembles that between a couple grudgingly staying together for the benefit of the kids. The British people have, for quite a while now, held their ruling elites in open contempt. And this did not begin with Partygate in 2022.
Since when, then, exactly did we stop trusting our rulers? Perhaps it was in 2008, when the state failed to hold the banks to account for the financial crisis. Perhaps it was 2009, when the expenses scandals broke. Or maybe it was in 2010, with the broken promises that allowed the Lib Dems to go into coalition with David Cameron. If not by then, perhaps it was after Brexit, which the ruling class tried to block. Or maybe during the pandemic, thanks to the sheer shabbiness of the Matt Hancock sub-regime, with all its woefully misdirected Covid funds and his own misdirected, wandering hands.
Yet the failure of the British press to usefully illuminate the real issues is as much to blame for this collapse of trust as the Westminster gang is. The media prefer the easily graspable, pre-chewed outrages of watching pink-faced young Tories dancing in Christmas sweaters, or indeed of Dominic Cummings' earlier escape to the Arcadian paradise of Barnard Castle. Meanwhile, the reasons why we were willing to adopt the mass-incarceration policies of the Chinese state, and of serially humiliated catastrophist Neil Ferguson, go largely unexamined.
American politics has its own absurdities, of course. But the scandals currently rumbling on there are at least of world-historical importance. If Donald Trump did indeed keep box after box of crucial state secrets, including details of the nuclear arsenal, stacked up in a washroom in his private club, then that is something you can understand his enemies wanting to get to the bottom of. Likewise, if Joe Biden and his son did indeed have illicit connections with foreign governments, as has been alleged, then I for one am willing to give that ear time.
In contrast, the scandals that keep British politicians awake at night are simply not on this scale. It is like they fear the emergence of a receipt from Majestic Wines that suggests that two and a half years ago someone crossed two whole postcodes to procure more alcohol than they and their close family members could plausibly have drunk alone that night. This is more the stuff of a long-forgotten marital sitcom than it is a high-stakes political drama.
The endless, mind-numbing banality of it all is maddening.
Simon Evans is a spiked columnist and stand-up comedian.
To enquire about republishing spiked's content, a right to reply or to request a correction, please contact the managing editor, Viv Regan.