The terrifying rise of 'debanking'
Banks are using their financial muscle to punish dissenting views.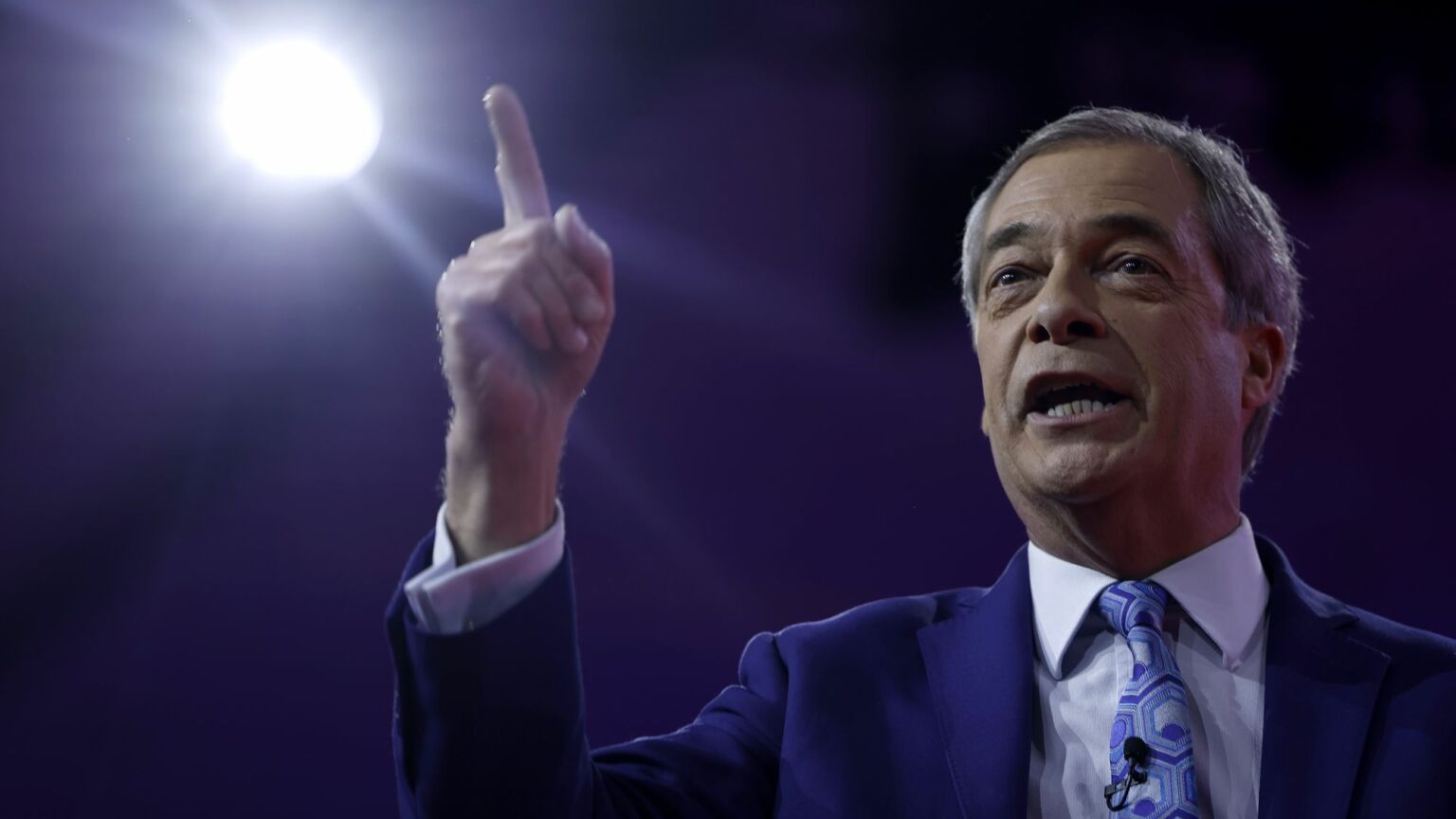 Last week, former Brexit Party leader Nigel Farage announced that his Coutts bank account of over 40 years had been closed against his will and without any real explanation. The motive might have been political, he speculated. Perhaps Coutts, the prestigious private bank for the wealthy, had taken exception to his support for Brexit. Farage went on to claim that nine other banks have refused his custom, too. This seemed like a potential case of what has become known as 'debanking' – that is, the practice of withholding banking services to individuals, because of the views they hold.
The BBC, however, was not convinced. It quickly tried to debunk Farage's claims. This week, it claimed that Coutts' decision to close his account was commercial, not ideological. Apparently, he did not have enough money in the account to meet the elite bank's 'wealth threshold'.
But this was not the clincher the BBC thought it was. Farage has since pointed out that his wealth levels have never been a problem before for Coutts. And the BBC has had to acknowledge that other Coutts customers have fallen below the wealth threshold but have been able to keep their accounts. 'Clearly a lot of discretion [is] available to the bank', Simon Jack, the BBC's business editor, later conceded.
As it stands, we do not know exactly why Farage's account was closed. But we do know that he is not the only one claiming to have been 'debanked'. In fact, over the past week or so, numerous cases have emerged of people being denied access to financial services, seemingly on the basis of their political views. This has included activists, parents groups and even people with no political background at all.
Banks seem to be taking particular exception to opponents of wokeness. Shortly after Farage's battle with Coutts went public, it was reported that Metro Bank had denied services to Our Duty, a gender-critical group. This association of 2,000 parents is trying to spread the message that the medical transitioning of children is harmful. The group's founder claims that Metro Bank declined to open a business account for Our Duty, on the basis that its aims and beliefs 'conflict with the culture and ideas [Metro Bank is] pushing'. Given that Metro Bank is a member of trans lobby group Stonewall's Diversity Champions scheme, we can assume that it is 'pushing' gender ideology.
Similarly, Stuart Campbell – the man behind pro-independence blog Wings Over Scotland – claimed last month that First Direct, his bank for over 25 years, cancelled his personal account out of the blue, without even informing him. He only found out when his card was declined at the supermarket.
First Direct offered no explanation as to why it did this to Campbell. But it's possible to make an educated guess. As well as campaigning for Scottish independence, Campbell has not held back when attacking the excesses of woke ideology. Recently, he has been especially critical of the SNP's trans policies.
Like Campbell, Anglican vicar Reverend Richard Fothergill also appears to have been debanked for his critical take on trans issues. After being asked by the Yorkshire Building Society earlier this year to give some routine general feedback on his customer experience, Fothergill fired off an email complaining about the YBS's incessant promotion of trans ideology during Pride month. Fothergill said the building society should stick to financial affairs and keep out of the culture war. The YBS responded by telling the reverend that it had a 'zero tolerance approach to discrimination'. It then promptly closed his account.
Make no mistake, banks and building societies are increasingly engaged in a culture war against their own customers. They are targeting those who hold what they deem to be the wrong views. Halifax even told customers to 'close their account' if they didn't like its new policy of encouraging employees to wear pronoun badges at work.
Online financial transaction platforms have already been setting the precedent in this regard. Last year, for example, PayPal famously deplatformed Toby Young and his Free Speech Union. And a few months ago, fintech company Tide cancelled the Triggernometry podcast's bank account for seemingly no reason at all. Again, what connects both Young and Triggernometry is their opposition to woke identity politics.
But it's not just banks' wokeness that is fuelling the phenomenon of debanking. There are other drivers behind it, too. Take, for example, banks' refusal to serve 'politically exposed persons' (PEPs). These are typically political representatives or their family members. Banks are required to carry out extra checks on these clients and are able to refuse them services on the grounds they are susceptible to bribery and corruption. Farage acknowledged that he has been deemed a PEP, and this could be where his banking trouble stems from.
The PEP system may seem sensible at first glance, but in practice it's producing bizarre results. Sunday Times columnist Dominic Lawson, for example, faced trouble as a PEP, due to being the son of the late Conservative chancellor, Nigel Lawson. In 2016, Dominic's disabled daughter was denied a bank account at Barclays because of 'money laundering risks'. Similarly, Times columnist Hugo Rifkind was labelled a PEP because his father was a former MP. Apparently, the criteria for being a PEP is so broad that even Ivo Dawnay, a journalist, was deemed to be one because he is the brother-in-law of Boris Johnson.
Perhaps some banks are applying the PEP rules a bit too rigorously. Clearly, the distant relatives of politicians pose a very low risk for money laundering and corruption.
Whether the PEP rules are to blame for Nigel Farage's woes remains to be seen. In any case, these regulations cannot explain the debanking of all those non-politicians – of all those activists, journalists and opinionated citizens who have no connection to the political class.
This rise in debanking is incredibly serious. By refusing to grant people access to their services, banks are threatening to take away people's ability to earn a living, run a business, pay bills or apply for loans. This is an extraordinary punishment for holding a dissenting opinion. The threat debanking poses to free speech is utterly terrifying – and it must be resisted.
Lauren Smith is an editorial assistant at spiked.
To enquire about republishing spiked's content, a right to reply or to request a correction, please contact the managing editor, Viv Regan.