This summer holidays, let kids be kids
Hypervigilant, overprotective parents are depriving kids of their freedom to play.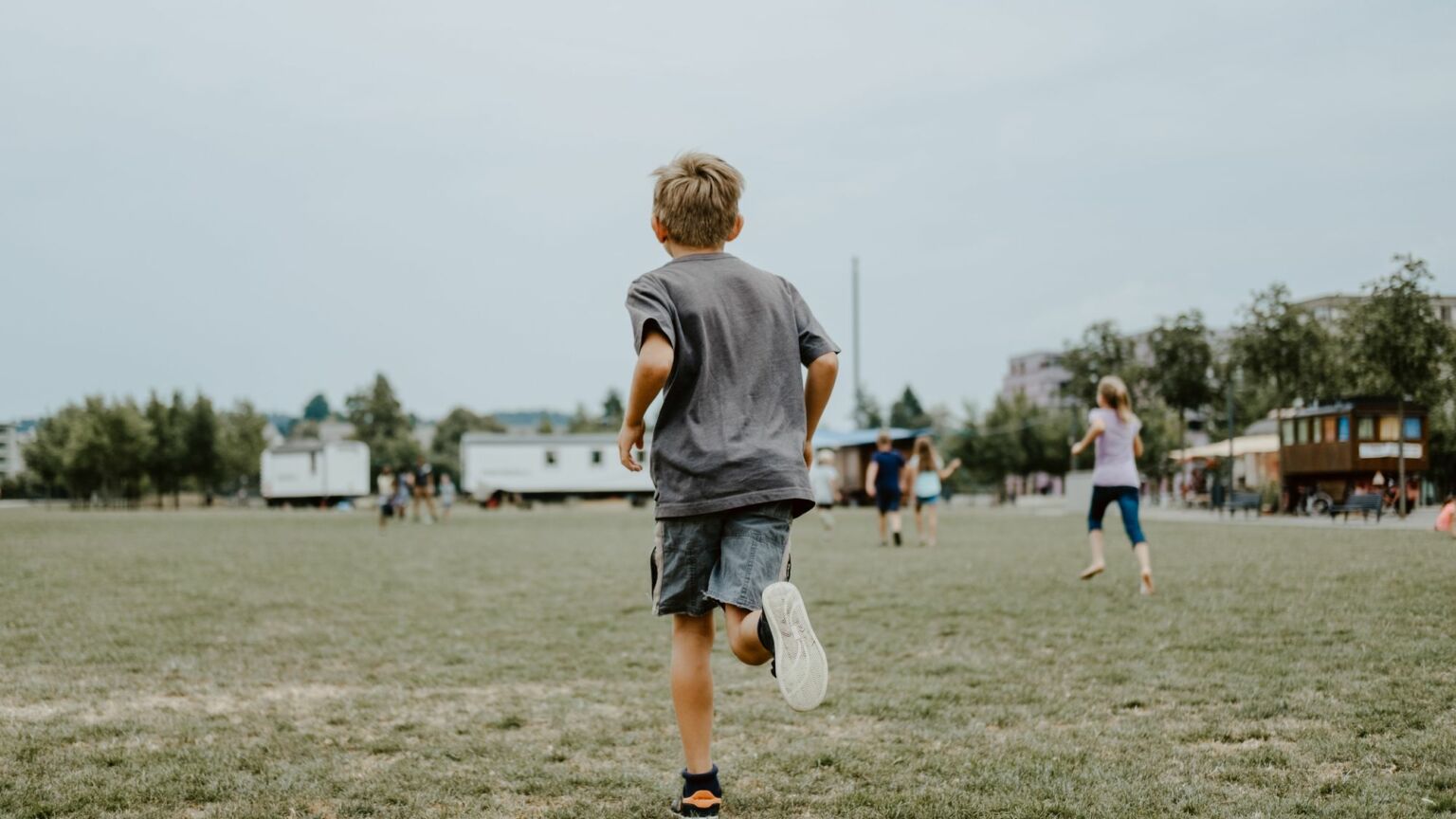 The school summer holidays are nearly upon us. This used to mean children spending large parts of July and August playing outside with their friends. But no more it seems. According to a 2022 Save the Children report, over half (51 per cent) of British kids report playing outside with their friends less than they used to before the pandemic, and over a third (34 per cent) now spend most of their playtime alone.
It's true that the pandemic and the accompanying lockdowns have changed parents' and children's behaviour. But there's an important caveat here: children were playing outside less and less long before Covid hit. The pandemic accelerated this trend, but it didn't create it.
Part of the responsibility for children's newfound tendency to stay indoors should really be laid at the feet of hypervigilant, overprotective parents. They seem increasingly unwilling to let kids be kids, and allow them the freedom to play by themselves. As a result, children today are effectively encouraged to play less outdoors.
But it's not just fearful parents who are turning kids off playing outside. Save the Children reports that many children say that other adults regularly tell them off when they are caught venturing beyond their own front doors. They're told to stop making noise, to stop playing ball games, to stop climbing trees, and so on, even when they are being well-behaved.
This gradual retreat of children indoors, and the increasing disappearance of unsupervised play, should worry us all. Commenting on the Save the Children report, Helen Dodd, professor of child psychology at the University of Exeter, warned that this lack of outdoor play will have 'consequences for young people's development'. As a society, she added, we're not taking this problem seriously enough.
She's right. The benefits of play, especially playing outside with friends, are huge. Playing is not just a way to kill time. It's an investment of time. It helps children build resilience and character; it helps them develop invaluable social skills.
There are clear drawbacks to the decline of children's play. Behavioural scientist Coltan Scrivner recently connected the demise of unsupervised play to an apparent rise in the rates of childhood anxiety. Indeed, in the UK, one in six children now reports having at least one mental-health problem. Other health problems, such as obesity, are also on the rise.
Today's children are really missing out. Psychologist Peter Gray has demonstrated the many ways in which unstructured and self-directed play helps build confidence and give children a sense of control. Since anxiety is often caused by a perceived lack of control, adventurous childhood play can act as a buffer against it. When children are allowed to experience genuine feelings of excitement and adventure, and take risks, they thrive. Self-directed play is essential to this.
Unstructured play is not the same as organised sports. Play devoid of predetermined rules and parental input promotes cognitive development. It improves language skills and boosts creativity. Moreover, unstructured play aids children's physical and emotional development. They must be allowed to stretch their imaginations, to dream up far-fetched scenarios, to make mistakes and to have fun.
So, this summer, please let your children play outside. Let them explore. Let them do what children love to do. Let kids be kids.
John Mac Ghlionn is a researcher and essayist. Follow him on Twitter: @ghlionn.
To enquire about republishing spiked's content, a right to reply or to request a correction, please contact the managing editor, Viv Regan.