Human beings need each other
Automation is robbing us of the interactions that make us human.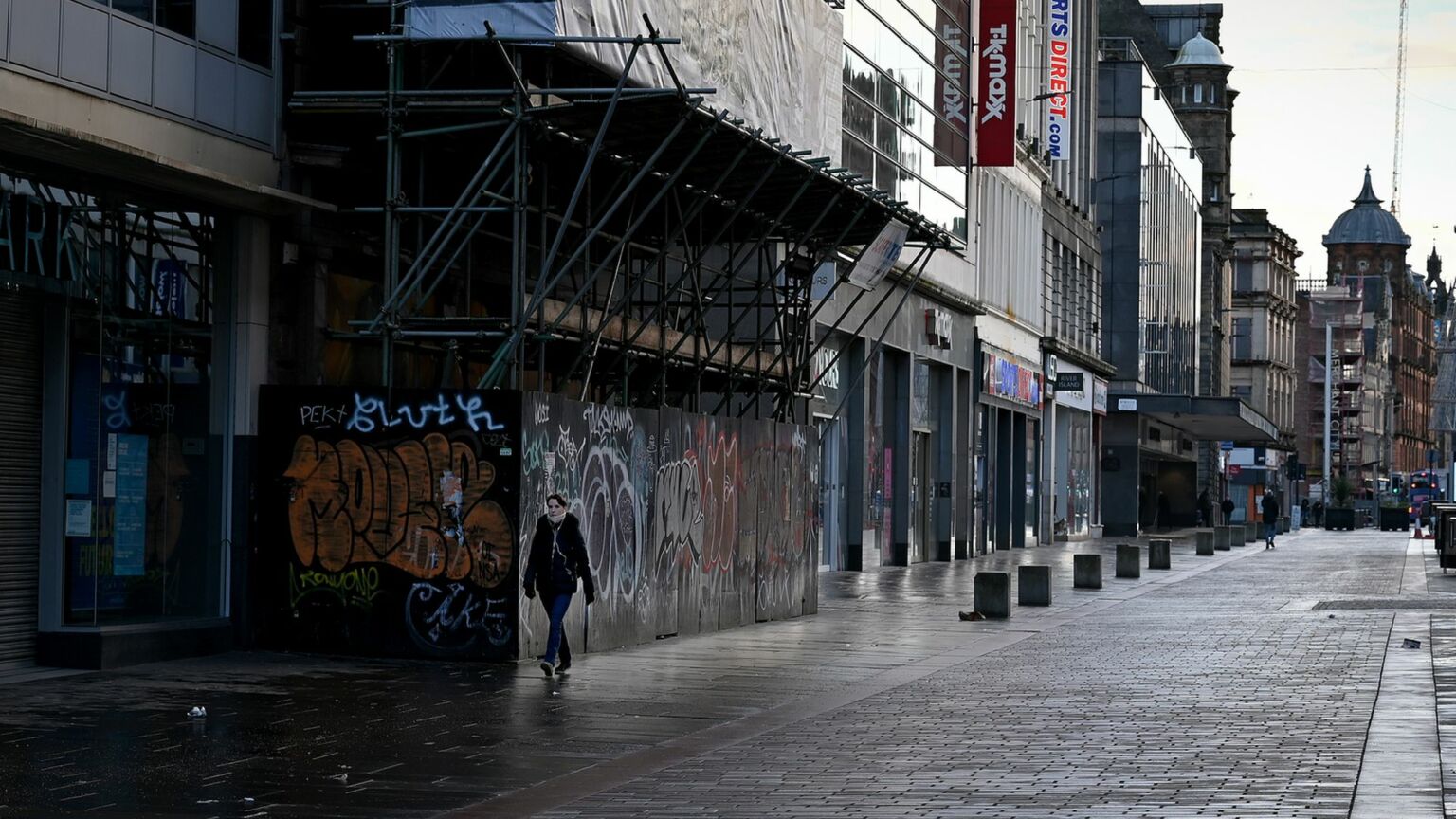 There has been much alarm recently at proposals to close up to 1,000 ticket offices at Britain's railway stations. There has also been unease in recent months concerning the closure of bank branches on our high streets. And there has been an even greater sense of disquiet over the years at the retreat of human beings from day-to-day transactions. Call-centre workers have been replaced by automated phone systems and voice-recognition software. Cashiers in supermarkets have been replaced by self-service tills. Much of our shopping now takes place online rather than on the high street.
While young, urban professionals on-the-go hail this arrival of automation, the elderly, the disabled and those who live alone mostly do not. Already the closure of bank branches is having an adverse effect on those who prefer or need to use cash – such as market traders, or those who routinely use handymen, cleaners or home carers. For the cyber-averse, bank closures have made it more difficult to manage their accounts. And those things that still tend to require face-to-face meetings at a bank, such as getting a mortgage, have now become more difficult for everyone.
Closing ticket offices will be especially bad for those elderly people who struggle with modern technology. It will severely affect disabled people, especially the blind and partially sighted – many of whom rely on ticket-office staff to help them board a train. But it will affect the rest of us, too. The electronic ticketing machines are not all that reliable. And the British rail network's ticketing system is almost incomprehensible. Many of us require human assistance to decipher what type of ticket we actually need for longer or more complicated train journeys.
Yet there is a more fundamental issue at stake here with this retreat of human beings, beyond the immediate practical and logistical concerns. While current reports on artificial intelligence constantly invoke a potentially terrifying future dominated by the machines, the automation of society in more mundane matters is already underway. At times, this can be literally dehumanising.
Our world today resembles not so much the future depicted in the likes of The Terminator, I, Robot or Blade Runner, but rather that in Spike Jonze's 2013 movie, Her. Her is set in the near future, where everyone is always connected and online. And for this reason, everyone is utterly alone. Many of our big cities already resemble this scenario: everybody is on their devices, but no one is paying any attention to each other.
As Her suggests, isolation comes at a devastating mental price. We came to realise this with unforeseen brutality during the lockdown years of 2020 and 2021. That episode forced us to confront something we had taken for granted: that human beings are fundamentally social beings and we need contact with each other. Lockdown had an awful impact on children, teenagers and adults. It halted mental development, triggered mental-health problems and imposed a mood of profound angst on society. It wasn't so much the threat of the virus that made the lockdown years feel like a waking nightmare. It was the way the world around us changed and how the streets were emptied of human life. It felt eerie.
This is why the accelerated withdrawal of actual people from everyday life should be resisted. A society without humans is a society without humanity.
---
Will Pride ever end?
Spotted in Biggin Street, Dover on Monday: two giant Progress Pride flags draped from a department store. Also spotted on Monday, the HMV store in Canterbury festooned in rainbow Pride bunting. Elsewhere in Kent this week, WHSmith in Deal proclaimed that it is 'Supporting Pride', exhorting customers to 'Become an LGBT+ Ally'. This message was superimposed over a rainbow heart, below the faintly menacing and ubiquitous Progress Pride flag. This pattern is no doubt being replicated throughout the country.
It's mid-July, and still corporations are shamelessly burnishing their credentials as LGBTetc allies. It was bad enough that trans activists had arrogated the entire month of June for Pride Month, but now they want this month, too.
Why is this happening? Could it be, like that habit of wearing Remembrance Day poppies earlier and earlier in the year, there is a competition as to who can appear the most compassionate? Or is it, like the FA's reluctance to stop the mandatory custom of players 'taking the knee', that no one wants to be the first to withdraw their display of obeisance, for fear of appearing a dissident?
I suspect it's chiefly the latter. So much of the lip service given to Pride Season is based on acquiescence, conformity, insincerity and appeasement. Companies seem to have realised that it'd be less hassle to let it run and hope people will eventually stop noticing.
---
What will the neighbours think?
Australia is due to hold a referendum on a proposal called the 'Voice to Parliament', which will give indigenous Australians a special body, or 'Voice', to represent their views to the federal parliament. Writing on spiked earlier this week about the referendum, Nick Cater notes that proponents of the increasingly unpopular measure 'are now starting to worry about what the rejection… will mean for Australia's international reputation'. 'The eyes of the world are upon us', wrote one commentator, urging Australians to vote Yes to the proposal to avoid international embarrassment.
The same 'what will the rest of the world say?' argument was deployed tiresomely during the 2016 Brexit referendum. Those on the pro-EU side seemed to be endlessly anxious about protecting Britain's international reputation. This line is still regurgitated today by simpering Rejoiners. 'What will the neighbours say?', they intone, like prim curtain-twitchers.
It's a feeble argument for the feeble-minded. What other people think is ultimately irrelevant. What matters is whether a decision is good for you now, and good for you in the future.
In these matters, we should defer to existentialist philosopher Martin Heidegger. For Heidegger, what is important is knowing where you are now, what is good for you now, what you want from the here and now, and thereafter pursuing that path with determination and preparing for the inevitable difficulties ahead. He warned against being unthinkingly swayed by the prevailing opinions of others, and against being subsumed into what he called 'Das Man' – translated variously as 'People', 'Anyone', 'The One' or 'The They'.
When it comes to big political questions, like Brexit or Australia's constitutional referendum, it matters not what 'they' think on the outside, over there. Indeed, what 'they' think should be actively ignored if need be. What matters is what is good for you – or, when it comes to politics, good for the collective 'us'.
Patrick West is a spiked columnist. His latest book, Get Over Yourself: Nietzsche For Our Times, is published by Societas.
To enquire about republishing spiked's content, a right to reply or to request a correction, please contact the managing editor, Viv Regan.