The green agenda is fuelled by fear
Climate alarmists want to terrify us into changing our behaviour.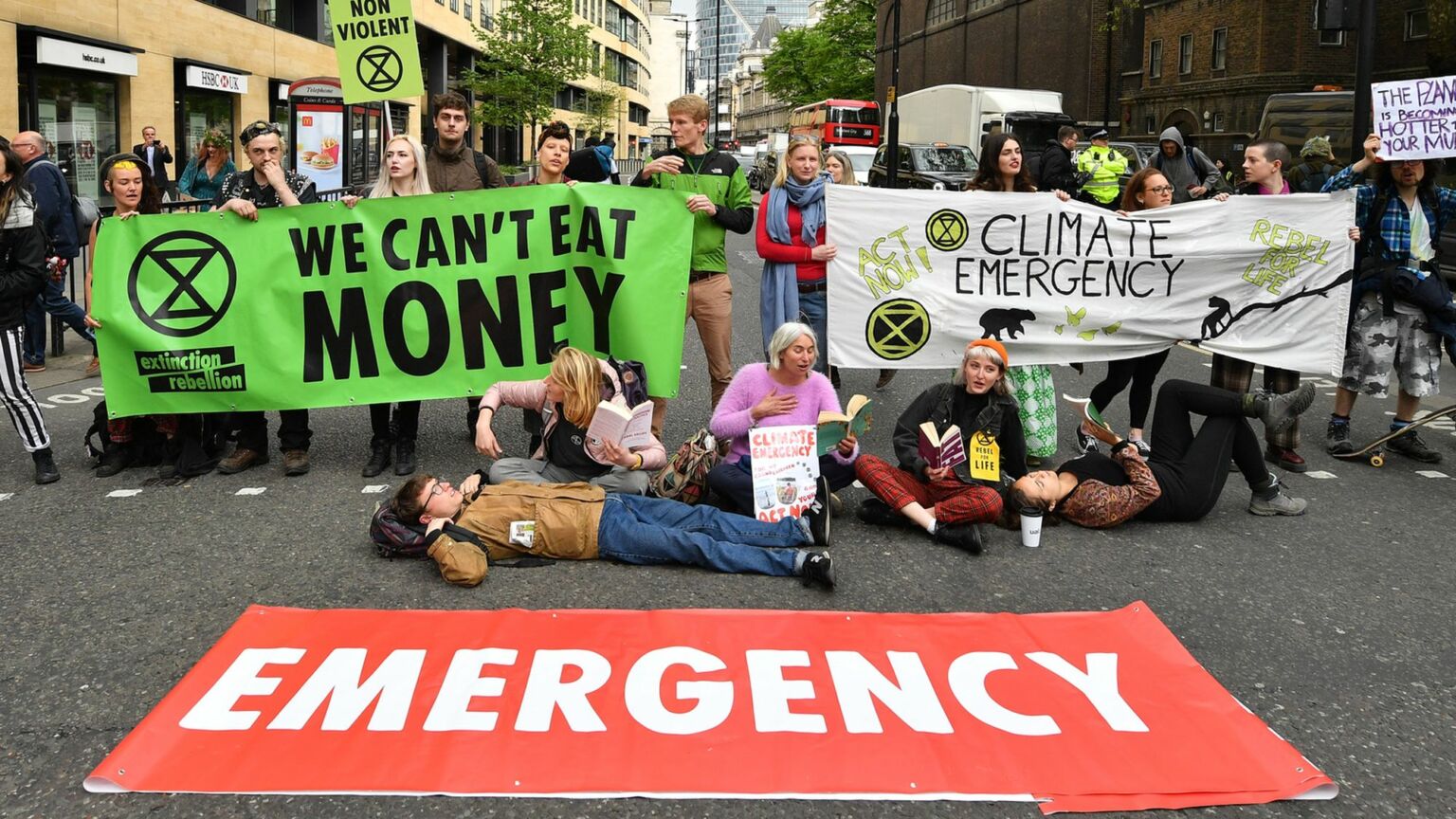 Fear was the UK government's weapon of choice when it came to fighting Covid. Throughout the pandemic, scare tactics were used to keep us in our homes and socially distanced from others. Covid has now lost its sting, but fear is once again being deployed to try to change our behaviour. Only this time, we're told it's for the sake of saving the planet.
Don't just take my word for it. In my book, A State of Fear, I interviewed an adviser for the Independent Scientific Pandemic Insights Group on Behaviours (SPI-B). When I asked him about how SPI-B planned to dial back the Covid fearmongering and move towards normalcy after the pandemic, he replied: 'There's a climate crisis coming and that's going to have to be dealt with. The way we have gone about adapting to the virus has been quite beneficial in terms of working patterns and reducing carbon – all the things we are going to have to go through to adjust to the new future.'
This was truly chilling to hear. He could not have been more explicit that he wanted the behavioural techniques deployed during Covid to be redeployed for climate change. The aim is to bring us to a 'new future' of supposedly eco-friendly and sustainable behaviours. What's actually meant by this is travelling less, consuming less and leading a more austere lifestyle.
This SPI-B adviser is not alone in thinking like this. Even as early as 2020, House of Commons speaker Lindsay Hoyle was calling for us to make drastic changes to our lifestyles to tackle climate change at the G7 Speakers' Meeting. He observed that people were 'prepared to accept limitations on personal choice and lifestyle' for Covid, so why not climate? In 2021, environmental psychologists from the Centre for Climate Change and Social Transformations (CAST), noting that lockdown had reduced carbon emissions, urged the government to take advantage of the disruptions caused by Covid. They said we should 'lock in' green behaviours, like staying indoors, as people's 'habits [were] weakest and most malleable to change' during lockdown.
Now that the pandemic is a distant memory, fearmongering about the so-called climate emergency is inescapable. Just look at the panic over the summer heatwaves that has been drummed up by the media. Warm weather in July was treated as an end-of-the-world scenario, with above-average temperatures in Europe portrayed like something out of a disaster film. The UN has even declared that we are entering 'the era of global boiling'. And in case you needed it spelling out, the New York Times told us last month that 'Heat is the new Covid'.
However, not everyone is persuaded by the constant ramping up of the rhetoric of fear. Many of us remember past predictions of environmental armageddon that didn't come to pass. We were told that Siberian weather would hit the UK by 2020 and that the Arctic would be ice-free by 2015. You do not have to be especially observant to notice that the UK remains unfrozen and the Arctic still has plenty of ice. And while our world leaders claim that the 'devastating forest fires' in Greece are due to climate change, it is easy to find news reports showing that the local authorities suspect arsonists are actually to blame.
This is where nudge and other psychological techniques come in. The aim is to circumvent rational debate and scepticism. Education, academia, the media, entertainment and social media have all been enrolled in an effort to try to change our behaviour.
Take the work of the Behavioural Insights Team, also known as the Nudge Unit, which is part-owned by the UK Cabinet Office. In 2021, it teamed up with Sky to use 'the power of TV' to nudge us into decarbonising our lifestyles. Since then, Sky has not only adopted a hard editorial bias towards climate alarmism in its news coverage, but it also promotes green behaviours surreptitiously in its 'documentaries, DIY, travel and cookery shows'.
Not even soap operas are safe from climate nudging. In October 2022 the iconic EastEnders closing credits were adapted to show what London would look like if sea levels rose by two metres, in order to promote the final episode of the BBC's Frozen Planet II documentary. Never mind that a sea-level rise of two metres is almost double the most extreme scenario projected by the Intergovernmental Panel on Climate Change.
Children are also being targeted by climate nudgers. On Earth Day in 2022, a new Natural History GCSE was announced in the UK, which would focus on 'saving the planet'. Prior to this, at the COP26 climate conference in 2021, Nadhim Zahawi, the then education secretary, declared education to be one of the 'key weapons in the fight against climate change'. What Zahawi was describing here was not education, empowering future citizens to think for themselves, but indoctrination, designed to push young people into new, state-approved lifestyles.
If you still remain unconvinced that we're approaching a climate apocalypse, our green elites will try to get you to keep that scepticism to yourself. Just like during the Covid pandemic, anyone who casts doubt on Net Zero or alarmist claims about the climate will be accused of spreading 'misinformation'. In the same way that lockdown sceptics were branded 'Covid deniers', the phrase 'climate denier' is routinely used to shut down discussion. The aim is to make you associate scepticism of the green agenda with Holocaust denial.
Still, we needn't despair. Large numbers are refusing to be cowed by this climate of fear. Farmers across Europe are rising up against green policies that would threaten their livelihoods. And voters in the UK are rebelling against eco-taxes that would make driving a nightmare.
The nudgers may think that the future has already been decided, and that it's only a matter of manipulating us to accept it. But the public has other ideas.
To enquire about republishing spiked's content, a right to reply or to request a correction, please contact the managing editor, Viv Regan.