The smear campaign against JK Rowling
Now a museum in Seattle has joined in the witch hunt against the Harry Potter author.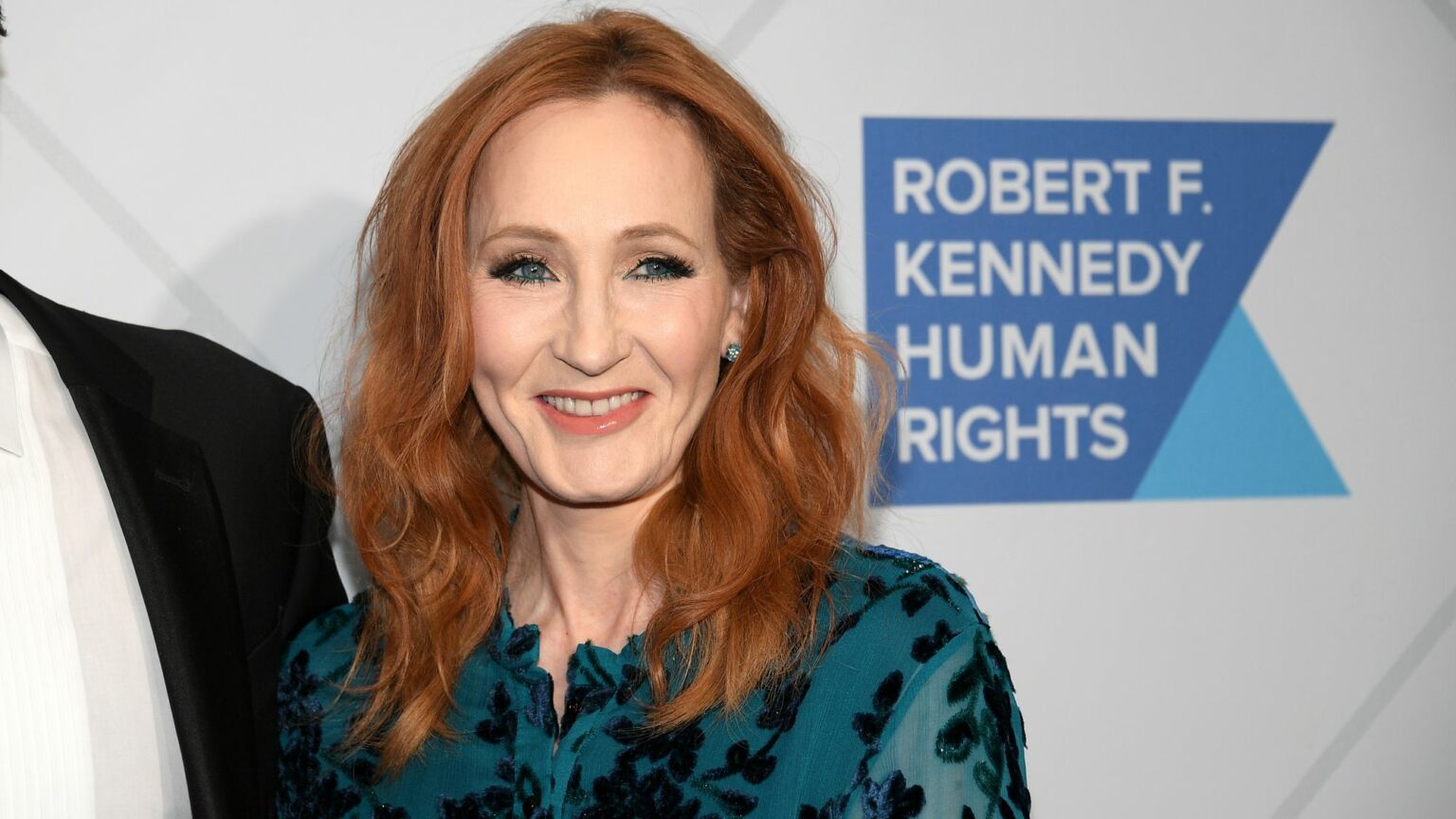 Here we go again. Another institution, brimming with self-righteous faux outrage, is trying to airbrush JK Rowling's name out of history. This time it's the turn of the Museum of Pop Culture (MoPOP) in Seattle, Washington, which has removed the world-famous author's name from its Harry Potter exhibition. Last week, the museum announced that while it will continue to display memorabilia from the Harry Potter books and films, it wants no association with their supposedly problematic creator.
Explaining the decision in a 1,400-word blog, the museum's exhibitions project manager, Chris Moore, brands Rowling a 'cold, heartless, joy-sucking entity'. Moore, who identifies as trans and uses 'he / them' pronouns, takes exception to Rowling's ongoing interest in preserving women's hard-won rights over the 'right of anyone who insists they are who they say they are'. Once again, Rowling's reasonable and rational defence of women's sex-based rights is being presented disingenuously as 'hateful' or 'harmful' towards transgender people, and therefore deserving of cancellation.
Moore even seems to think it would be better if Rowling had never existed. 'We would love to go with the internet's theory that these books were actually written without an author', he writes, 'but this certain person is a bit too vocal with her super hateful and divisive views to be ignored'.
Strikingly, Moore goes a few steps further than most of Rowling's critics. He doesn't just accuse her of transphobia. He also accuses the Harry Potter books of peddling 'racial stereotypes', promoting 'fat shaming' and, perhaps most heinous of all, lacking 'LGBTQIA+ representation'. Surely to goodness there must have been a few pansexual / nonbinary students in the imaginary, magical school of Hogwarts? Shame on JKR for not giving them a voice, eh? The headmaster, Albus Dumbledore, might have been gay, but apparently that's not enough in our world of 764 genders.
I find myself torn about this particular non-event, to be perfectly honest. On the one hand, I realise this is simply the latest in a long line of attempts to shut Rowling up. 'I saw Goody Rowling, in the barn, consorting with the devil!' is the tone of every such outburst. By now, these tricks have become cheap and obvious to anyone observing closely. The smears are always baseless.
On the other hand, the attempts to erase Rowling are deadly serious. Each attempted takedown inevitably leads to her receiving the vilest, cruellest abuse. Abuse which, if you've ever taken the time to read it, contains some of the most horrific things one human could say to or about another. Rowling is no doubt a tower of strength and resilience, having been on the receiving end of this bile for years. But it's probably still having an effect on her, deep down.
Perhaps there is an upside to this stunt by Moore and the MoPOP, however. Removing Rowling's name from the museum, and condemning her as 'super hateful', is so infantile that most right-thinking people will likely see it for the foolishness it really is. Sunlight, on occasions such as these, has a remarkable effect of highlighting the absurd and often cruel behaviour of the gender ideologues. People are getting wise to these smear tactics now that they are so regularly churned out. The problem is it is difficult to get people to speak out against them.
Sadly, most people are still too scared to speak up. This shouldn't surprise us when the extremist factions of the trans movement use threats of rape, violence and torture to bring people into line. They doxx people's addresses and workplaces, so the heretics can be hunted down and vilified, resulting in the loss of earnings, jobs, reputations and more. There are countless examples of this. And no doubt there will be many more to come.
Faced with this, we cannot simply stand by and shrug. We have to stand up to the smears. The truth is that Rowling has never said anything untoward about trans people. She has been critical of the behaviour of some trans fanatics. She has been vocal in her support for single-sex spaces for women and girls. And yes, she has vociferously defended herself against hourly abuse. As she damn well has a right to do. But she is not the bigot she has been made out to be.
It's time we all speak up for what is right. It's time to break the cycle of fear. It's time we called out this public assault on JK Rowling – and on all the other gender-critical feminists who've been similarly maligned. We need to put a stop to this authoritarian movement.
James Dreyfus is an actor who has starred in Gimme, Gimme, Gimme, Absolutely Fabulous and The Thin Blue Line.
To enquire about republishing spiked's content, a right to reply or to request a correction, please contact the managing editor, Viv Regan.