Barnet council's organised fun
This London borough's 'fun strategy' is a depressing sign of the times.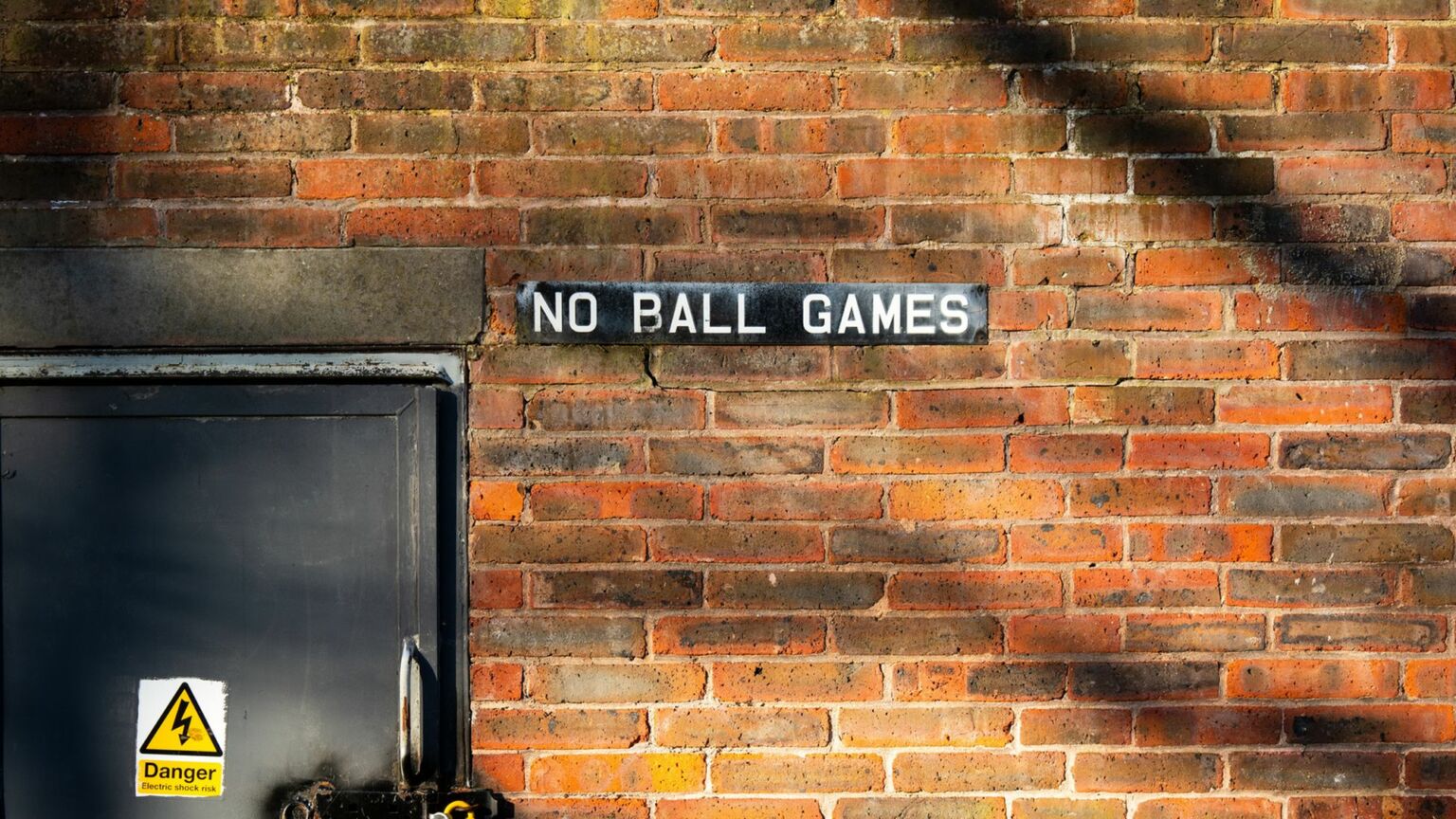 Barnet council in London has announced that one of its key priorities is to create a 'borough of fun'. Ronald Reagan famously said that the most terrifying phrase in the English language is 'I'm from the government and I'm here to help'. A sentence likely to strike a similar amount of terror is 'I'm from the council and I'm here to make you have fun'.
In its corporate plan, Barnet council says its 'ambition' is 'to become a borough of fun – a place where our residents want to stay and enjoy themselves; a place that is for living, not just existing'. Presumably, those with a miserable outlook on life will be repelled at the Camden border. Perhaps Barnet could even redeploy its Covid marshalls as the fun police, with a remit to tell any gloomy residents they come across to cheer up.
I cannot imagine any group of people less likely to be able to generate fun than those who work in local government, and I say this having been a councillor myself. It tends to attract the self-important, those who care a great deal about trivia, and those who take a particular joy in stopping people from doing things.
It is therefore no surprise that Barnet's plans for the establishment of the Borough of Fun do not include things like the relaxation of licensing laws, which would allow more all-night party venues to open. It seems the Borough of Fun will not cater for those who take their pleasures from the wilder side of life.
Quite the opposite. Separate from its fun agenda, Barnet has recently imposed a Public Spaces Protection Order. This particularly authoritarian regulation allows it to ban certain activities that it has decided have a detrimental effect on residents' quality of life. These bans are then enforced by fines of up to £1,000 for any breaches. According to the signs that have popped up all over Barnet, 11 activities can now face these fines, including having a barbecue in a park, possessing cannabis, setting off fireworks or drinking alcohol in a public space. The fact that all these activities are probably considered fun by large sections of the local population seems not to have troubled the municipal authorities.
Instead, the council has decided on residents' behalf what they are supposed to find fun. Barnet's state-sanctioned fun activities include community singing, amateur dramatics and communal exercise. Town-hall officials are also going to get involved in promoting culture including 'opportunities for development of public art'. I suspect this art will feature Barnet residents depicted having fun after a long day of discussing the climate emergency.
All this officially organised fun will cost taxpayers money. Reports will have to be written and consultants engaged. A whole five-year strategy is currently being devised under the aegis of Barnet's Culture Strategy Steering Group, which wants to create 'an exciting, ambitious and fun culture strategy'. One wonders if the money might be better spent on the services local residents actually want.
There is a deeper problem with Barnet's fun strategy. It assumes that the government can and should make us happy. And it does so at a time when politicians seem less and less able to deliver basic services – the very things that really could improve our lives.
There is a whiff of paternalism to all this. Central and local government are increasingly spending taxpayers' money on promoting activities that they have decided are good for us. For instance, the Department for Culture, Media and Sport has allocated £30million to make us feel less lonely, while the West Yorkshire mayor is providing adult cycle classes, as cycling apparently makes you happy. Yet, at the same time, the state wants to restrict many pleasurable activities that it has deemed bad for us, from drinking sugary drinks to vaping.
It is the glory of human nature that we take our pleasures in many different ways. Involving local councillors is an effective way of sucking the joy out of pretty much all of them. Barnet residents would surely prefer to live in a borough with pot-hole free roads and well-run, efficient public services than have a councillor try to cheer them up. Government should leave people to make their own fun.
Fiona Bulmer is a freelance writer.
To enquire about republishing spiked's content, a right to reply or to request a correction, please contact the managing editor, Viv Regan.