The death of the great American city
The flight of office workers to the hinterlands will have profound effects on society.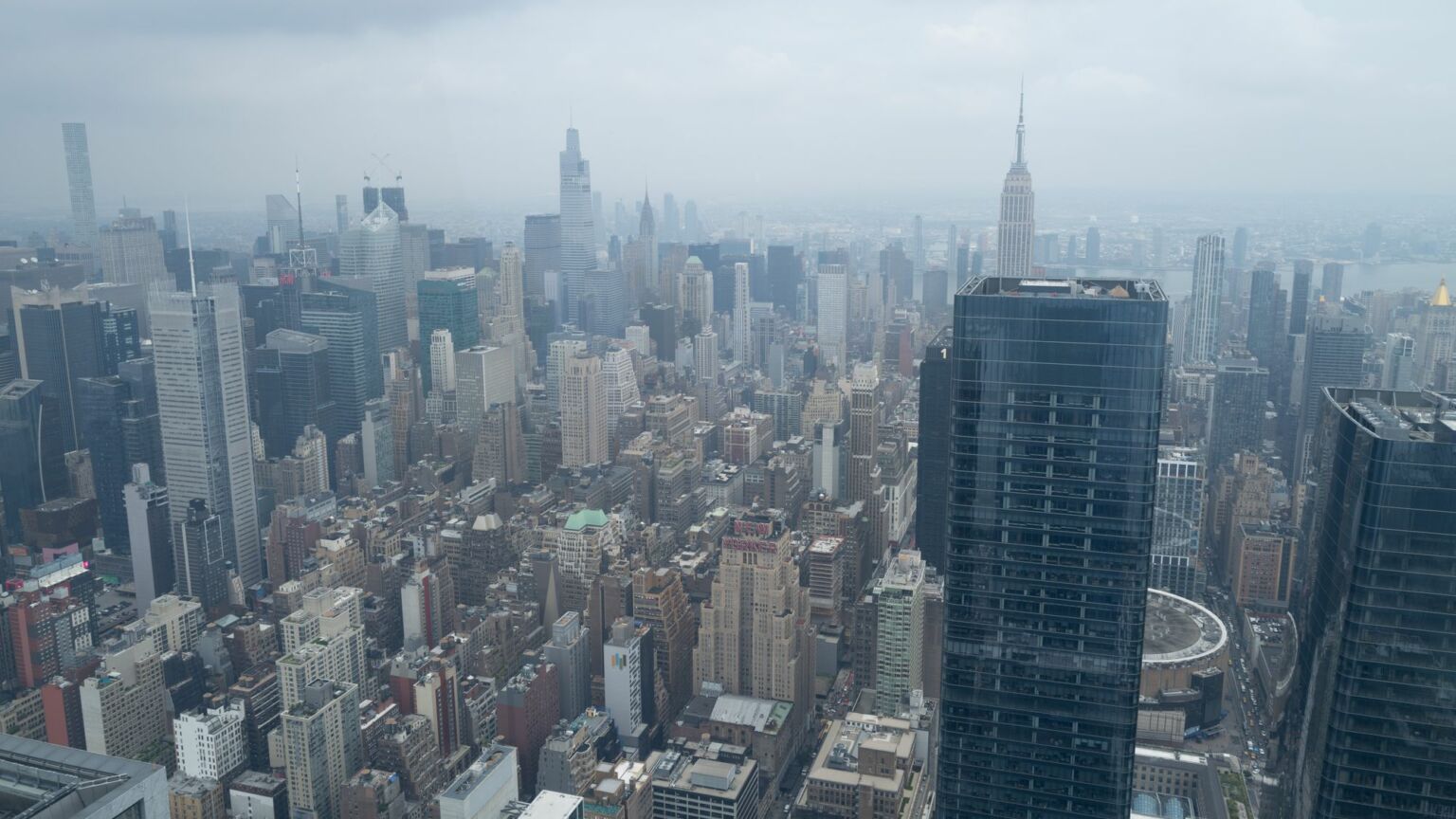 The King of Wall Street has spoken, but the peasants are not listening. Ever since the end of the lockdowns, JPMorgan Chase CEO Jamie Dimon, like many of his elite counterparts in cities from New York to Seattle, has been calling for the workers to return to their cubicles and daily commutes. The business elites have been cheered on by big-city corporate media, like The Economist. Even the White House, despite its green posturing, is pushing to get most Americans back on the road, often for long, mind-numbing, energy-consuming commutes.
Yet American workers – particularly more seasoned employees – are refusing to kowtow. The shift to companies offering some remote work seems to be on the increase. As Stanford researcher Nicholas Bloom notes, the number of job postings for remote-friendly roles is hitting record levels.
In fact, according to the Flex Index, the share of people in the office full time dropped from 49 per cent in the first quarter of 2023 to 42 per cent in the second quarter. A Gallup survey found that only two in 10 workers in jobs that can be done remotely are working full-time in the office.
This is not merely an American phenomenon. In London, office attendance is still down 35 per cent on pre-pandemic levels. Canary Wharf in east London is being hit particularly hard, as employers like HSBC and Barclays downsize their operations.
All this suggests a dramatic comedown for many of our most elite business districts. North America's largest central business districts are all in distress. Overall, office buildings in the 10 leading metro areas remain roughly 50 per cent occupied. And when workers do turn up at the office, it is usually midweek. On Mondays and Fridays office visits fall by around half.
In some ways, this reverses the patterns of the industrial age, as portrayed in Friedrich Engels' The Condition of the Working Class in England or in Jacob Riis' How the Other Half Lives. As factory labour swelled, and artisanal industries declined, workers left their more bucolic towns to live in cities, as Engels put it, amid 'the most distressing scenes of misery and poverty'.
Such horrid conditions were eventually addressed in the mid-20th century, as social democrats, unions and reformers promoted both sanitation and also the dispersal of people and companies to the less congested periphery. In 1950, the core cities accounted for nearly 24 per cent of the US population; today, their share is under 15 per cent. Suburbs have accounted for about 90 per cent of all US metropolitan growth since 2010.
The decline of the office represents a threat to the very economic function of cities. The so-called transactional city, a phrase coined by Jean Gottmann in 1983, was built around high-rise office buildings. From those perches, elite professionals were to occupy 'the commanding heights' of the economy.
Until recently, cities like London, New York, San Francisco and Chicago seemed to be on the up. They were widely hailed by academic researchers as presaging a high-tech economic future. Urban advocates like former New York City mayor Michael Bloomberg described the city as 'a luxury product', designed around the needs of wealthy elites and professionals. Some even imagined a world controlled by these cities and their mayors.
Yet reality was undermining the great 'urban renaissance' even before the pandemic. Office occupancy has actually been declining since 2000. By 2019, the construction of new office space had dropped to one third of the rate of 1985 and half that of 2000. Meanwhile, wealth and educated people continued to shift to the periphery.
The pandemic clearly accelerated this process, greatly impacting dense, public-transport-dominated urban centres like New York, with higher population-adjusted Covid fatalities than car-dominated suburbs. It prompted millions to move from dense urban areas to the suburbs, exurbs and beyond. Demographer Wendell Cox has found that virtually all the migration gains since 2020 have been outside the dense cities, which have lost population.
Surveys suggest that the rise of remote working has fuelled much of this movement out of the city. This lockdown-induced trend intensified further in the wake of the riots and crime wave that followed the murder of George Floyd, which diminished the appeal of certain urban areas. Indeed, in some parts of Chicago and Philadelphia, young men now have a greater chance of being killed by firearms than American soldiers did when serving in the wars in Afghanistan and Iraq.
The rise of remote work shows no signs of abating. It is, in the words of San Francisco chief economist Ted Egan, 'structural and permanent'. Stanford economist Nicholas Bloom suggests that remote workers will constitute a permanent 20 per cent of the workforce at least – which is more than three times their pre-pandemic share. A study from the University of Chicago suggests that online work could account for as much as a third of the workforce. Unsurprisingly, 70 per cent of new startups offer remote-employment options. Today, nearly a majority (46 per cent) of workers are able to work from home for part of the week, while 19 per cent can do so all of the time.
There is clearly a difference in how the elites and the lesser ranks experience offices. It's one thing for Jamie Dimon, who can afford a luxurious apartment, country homes and access to private air transport, to cheer for five-days-a-week office attendance. It's a different story for the young parent powering in on the subway in Queens, or the middle-aged man coming in on the long ride from Ronkonkoma on the Long Island Railroad.
Little wonder Gallup has found that only six per cent of people in 'remote capable' jobs want to come in five times a week, while 60 per cent favour hybrid work and another 34 per cent prefer staying at home exclusively. The work-from-home shift addresses issues especially important to millennials, according to a Conference Board survey, such as enhanced 'work-life balance'. The majority of workers with children favour continuing to work mostly or entirely at home, and increasingly further out from the urban core. For those who choose to work in an office, there is now a growing market for remote suburban offices.
Employers are generally less positive about the rise of working from home, as indicated in recent surveys. But most accept that it's here to stay. One survey has shown that three in four employers will allow either a hybrid model that requires two to three days at the office or no office days at all. In one McKinsey survey, more than a quarter of employees indicated that 'they would consider switching employers if their organisation returned to fully on-site work'.
So what's behind the pushback from the elite media? Like the factory owners of the industrial era, the suzerains of the transactional city are worried that remote working could start to hit productivity. Elite workers in some fields, like high-end finance, architecture and media, will likely find regular physical collaboration necessary. But most companies have little desire to maintain or expand their space.
More pertinently, one clear consequence of working from home will be the gradual decline of the core cities – which are almost all run by progressive Democrats – and the continued rise of the more politically mixed periphery. Big city mayors face the consequences of declining real-estate values that threaten their key sources of revenue. The financial loss in general could be enormous – real-estate values are estimated to have fallen by $800 billion across Beijing, Houston, London, New York City, Paris, Munich, San Francisco, Shanghai and Tokyo. This is potentially a huge blow to large and politically connected investment funds, including Blackstone, which is now the world's leading backer of office space. And things could get much worse – the Atlantic reports that $1.5 trillion in commercial property loans is due for repayment by 2025. Many debtors could default on these loans.
The crunch is coming, and it won't be pretty. Despite optimistic predictions of a widespread return to the office, 'zombie office space' seems likely to haunt the urban real-estate market. Building sales have plummeted and some property giants – RXR, Columbia Property Trust, Brookfield Asset Management – have already defaulted on billions in commercial-property loans.
We could well see a battle of wills between one-time office workers and their obstinate bosses. The top executives may hope to lure workers back to the office with inducements like higher pay. But employers may not be in the driver's seat amid a demographic drought, with the US workforce growing at a much slower pace than in the 1980s. This has been made worse by a persistent shortage of skilled or even motivated workers, many of whom prioritise their living situations and families over higher pay. Even as they push the idea of a 'return to the office', the multinationals plan to reduce their office footprint by 10 to 20 per cent, notes the Financial Times.
Every year that remote work becomes more baked into the system, as more people move ever further from urban cores, attempts to frog-march people back into the downtown office seem likely to falter. The implications for politics, society and urban demographics could be profound. We could be seeing power and influence switching from the masters of the high rise to the households of the hinterlands.
Joel Kotkin is a spiked columnist, the presidential fellow in urban futures at Chapman University and executive director of the Urban Reform Institute. His latest book, The Coming of Neo-Feudalism, is out now. Follow him on Twitter: @joelkotkin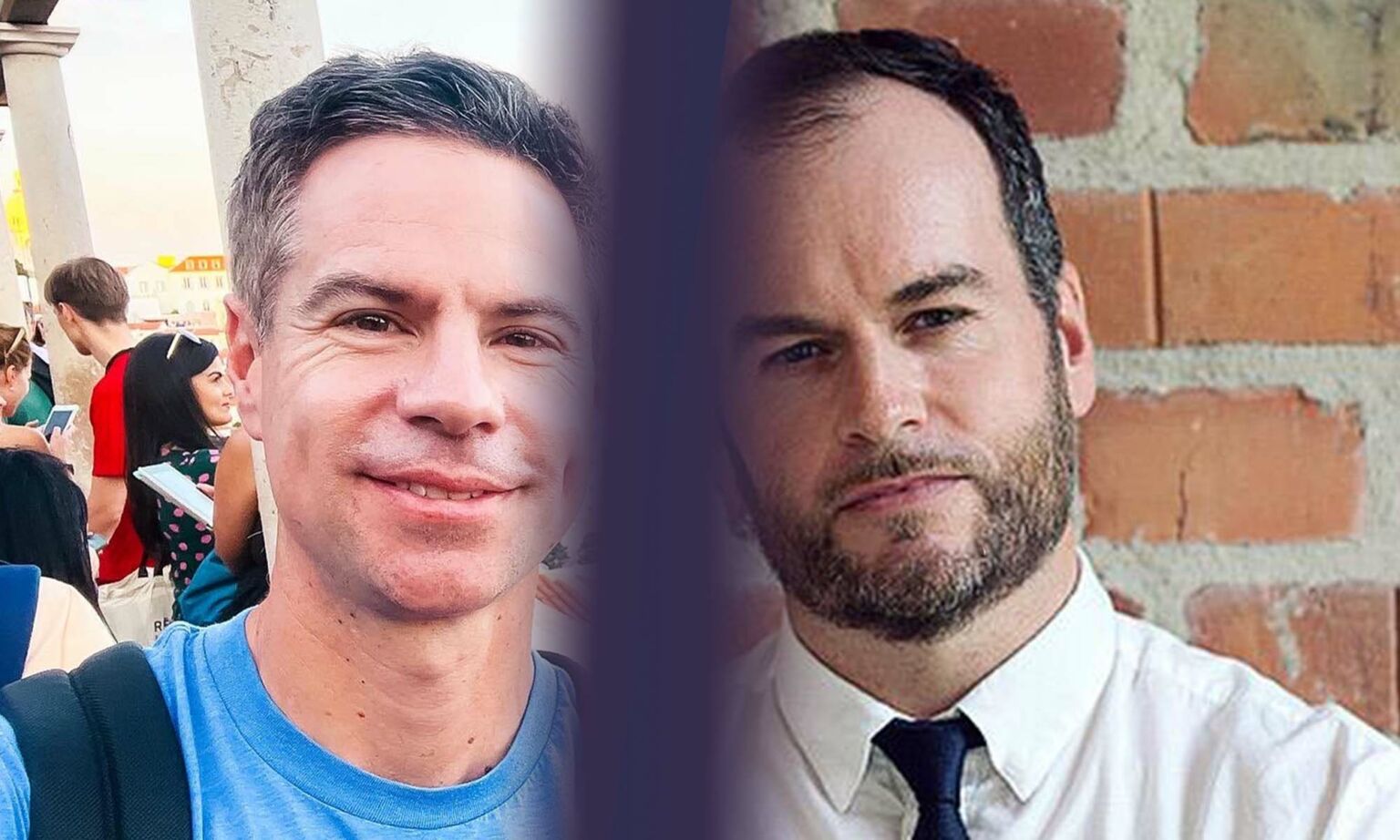 Michael Shellenberger and Brendan O'Neill – live and in conversation
ZOOM EVENT
Tuesday 29 August – 7pm to 8pm BST
This is a free event, exclusively for spiked supporters.
To enquire about republishing spiked's content, a right to reply or to request a correction, please contact the managing editor, Viv Regan.