What happened to Canada's 'mass graves'?
Another excavation at a Canadian residential school has failed to find evidence of human remains.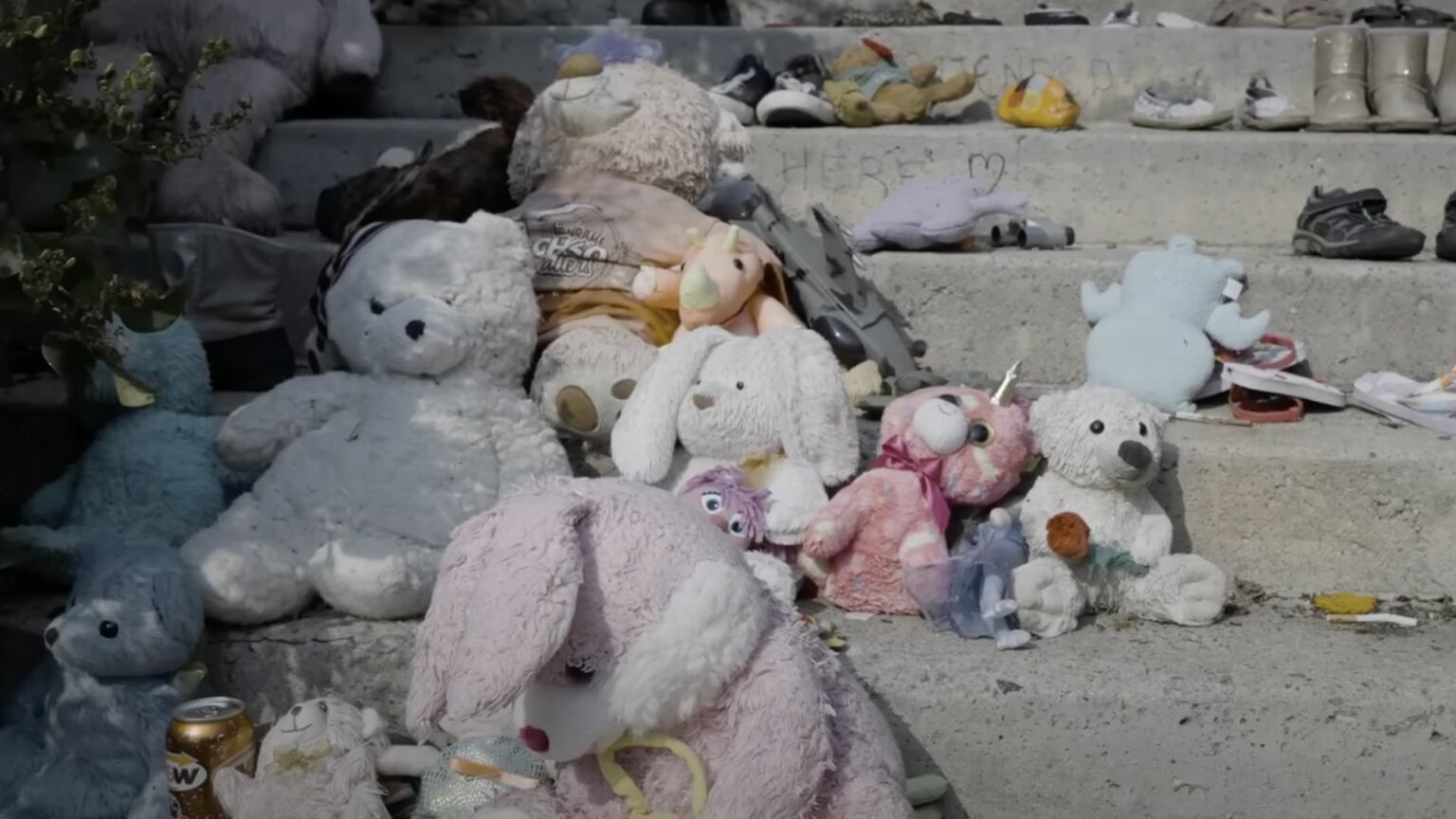 Two years ago, ground-penetrating radar (GPR) surveys revealed what were said to be mass burial sites near or on the grounds of numerous former 'residential schools'. These schools were set up at the end of the 19th century to educate Inuit and First Nations children, in order to assimilate them into Canadian society. Undoubtedly, many indigenous children were mistreated in residential schools, but mass killings had never been alleged before.
This summer, an alleged burial site near the former Pine Creek residential school in Manitoba was excavated over the course of four weeks. Earlier this month, chief Derek Nepinak of the Minegoziibe Anishinabe First Nation revealed the results of the excavation: no bodies had been discovered. He said that this takes 'nothing away from the difficult truths experienced by our families who attended the residential school'.
This is just the latest in a series of excavations of alleged burial sites at one-time residential schools. They have been undertaken at the former Mohawk school in Brantford, the former Shubenacadie Indian Residential School in Nova Scotia, the Charles Camsell Hospital in Edmonton and the Kuper Island Residential School in British Columbia. And they have all failed to unearth a single unmarked grave. This really ought to call into question the whole narrative of mass slaughter at Canada's residential schools.
There has certainly been no shortage of people over the past two years willing to speculate about the number of indigenous children that were supposedly killed in residential schools. In June 2021, after the first claims of unmarked graves emerged, Murray Sinclair, former chair of the Truth and Reconciliation Commission (TRC), said the residential-school death toll 'could be in the 15,000-to-25,000 range'. Mary Ellen Turpel-Lafond, director of the Indian Residential School History and Dialogue Centre at the University of British Columbia, called it a 'genocide'.
Yet so far, no evidence has been found to support the claims of a 'genocide'. You might expect that those pushing the residential-schools-genocide narrative would be on the back foot as a result. But they're not. On the contrary, they continue to go after those questioning the narrative around residential schools.
This shouldn't be a surprise. From the moment the allegations of mass graves were made, Canadian officialdom has demonised and condemned anyone expressing scepticism as a 'denier'.
Take the case of former Manitoba politician Jim McCrae. In a couple of articles written towards the end of last year, he challenged the dark view of residential-school history now being promoted. He claimed that for some indigenous children, they were a positive experience.
In response, Sinclair said that society must not allow people to 'deny' what happened in Canada's residential schools. And he said that 'Jim McCrae is the worst of [the deniers]'. Likewise, Winnipeg Free Press journalist Tom Brodbeck called McCrae 'a residential-school denier' who 'refutes the clear historical evidence the "schools" were not schools at all, but instruments of the state and church to eradicate Indigenous culture, language and way of life'.
As a result of the political and media backlash, McCrae has been forced to resign from a patronage position with the current Progressive Conservative government in Manitoba.
McCrae is not the only one who has been punished for questioning the narrative on Canada's residential schools. One former university professor had a talk cancelled in February this year on the grounds that 'her views would not advance the residential-schools debate and would cause harm by minimising the pain and suffering inflicted on First Nations children and families'. Elsewhere, a teacher in British Columbia had his teacher's certificate cancelled after he criticised the 'cultural genocide' narrative in class, and called on his pupils to 'focus on the positives and that fewer children now die'. The authorities said that the teacher had 'minimised the harms' that occurred in residential schools.
It seems that Canadian officialdom is refusing to tolerate any contradiction of the residential-schools narrative. No doubt, many terrible things did occur at Canada's residential schools. But it's also true that many good things did, too. For instance, in 2015, Tomson Highway, an indigenous playwright, novelist and Order of Canada recipient, recalled the time he spent at Guy Hill Indian Residential School as 'nine of the happiest years of my life'.
Residential schools should be criticised for their ill-treatment of First Nations children. Right now though, too many want to damn them as instruments of mass killing and genocide – and they want to force anyone who challenges this hyperbole out of public life. The residential-school narrative may be unravelling before our eyes, but its identitarian advocates remain as committed as ever to defending it
Kevin Yuill teaches American studies at the University of Sunderland.
To enquire about republishing spiked's content, a right to reply or to request a correction, please contact the managing editor, Viv Regan.