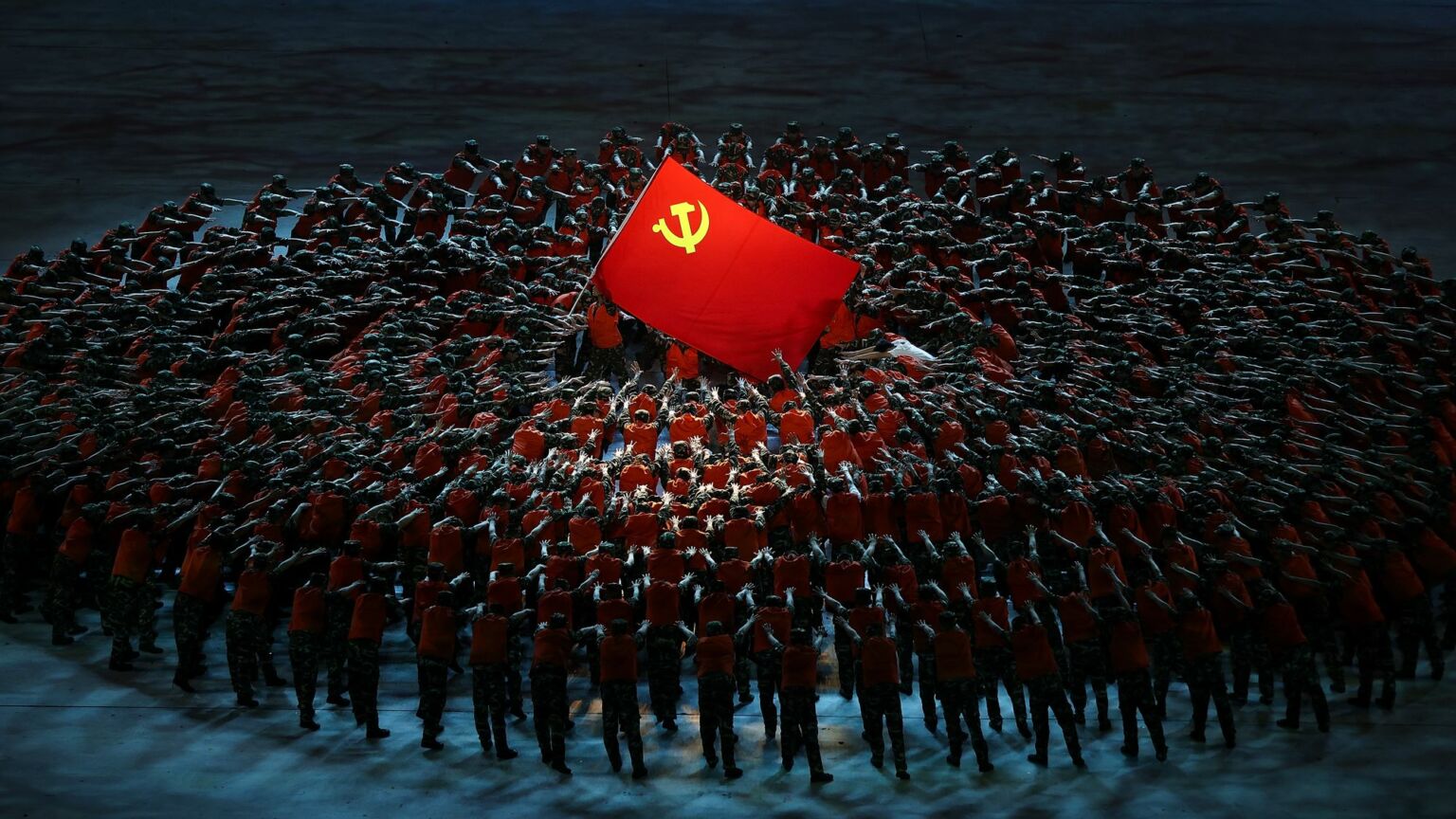 The fall of China? Don't bet on it
Gloomy predictions of China's imminent economic collapse say far more about the West than they do about China.
Fifty years ago, some radical leftist groups were renowned for always predicting the imminent collapse of Western capitalism. Yet as is now clear, capitalism survived these cataclysmic auguries. Over the past decade, mainstream commentators have been making similar claims about the Chinese party-state economic system. Yet, so far, China has also survived.
Talk of China being on the verge of financial and economic ruin was once an idiosyncratic view. For instance, Gordon Chang's The Coming Collapse of China, published in 2001, predicted that China would fall apart by 2011. At the end of 2011, Chang admitted in Foreign Policy magazine that his prediction was wrong, but said it was off by 'only a year', and that China's collapse would definitely happen in 2012. As a result, Chang made the magazine's annual list of '10 worst predictions of the year' twice in a row.
Throughout the 2010s, this trickle of foreboding turned into a flood. George Magnus, an eminent Oxford-based economist, has been a consistent China doomer. He opened the decade with his 2010 book, Uprising: Will Emerging Markets Shape or Shake the World Economy?. One reviewer described it as 'a useful corrective to some of the more breathless and overenthusiastic tracts on China's inevitable path to world domination'. Then, in 2018, Magnus released Red Flags: Why Xi's China Is in Jeopardy, which was said to offer 'a penetrating account of the threats to China's continued economic rise'.
China's uneven post-Covid recovery has brought Western gloom about China's economic prospects to new heights this year. Here's a flavour of some of the many recent downbeat headlines: 'China facing "downward spiral" as property crisis deepens' (the Telegraph); 'China's slumping economy signals the end of a high-growth era' ( City AM); and 'China's unprecedented economic crisis worries the rest of the world' ( Le Monde).
These stories draw on real economic problems. China slipped into price deflation in July, as growth in retail sales and industrial output slowed. And just this week, Country Garden, a major property developer, missed payments on some of its debt. To cap all this off, Beijing announced last month that it will stop publishing youth-unemployment figures, after reporting record highs – a sign that the authorities are keen to bury bad economic news.
So, might the dire expectations from Western economists finally come true this time? Certainly, economic growth has slowed substantially since those heady days during the 1990s and 2000s, of growth rates of more than 10 per cent per annum. But since China has survived all the previous portents of ruination, it would probably be wise not to hold our breath.
The current slowdown is, to some extent, inevitable. No expanding economy could sustain such high compound growth rates forever – at least without some sort of slump. Still, China's current economic troubles need to be put into a wider context.
It is revealing to look at what Western experts were predicting about Chinese growth 20 years ago. Dreaming With BRICs: The Path to 2050, released in 2003, was a highly celebrated piece of analysis produced by Goldman Sachs. It shook up the complacent view, widely held at the time, that the Western economies would forever dominate the world. The study suggested that China would soon have a larger economy than Germany and Japan, and it could overtake the United States as the world's No1 economy by about 2040. The Goldman Sachs report acknowledged that these predictions were 'startling' and 'dramatic'. Yet what is most striking from today's vantage point is that China's actual growth rates have exceeded those optimistic predictions. What's more, Goldman Sachs predicted that Chinese annual growth would slow to 4.6 per cent between 2020 and 2025, and 4.1 per cent between 2025 and 2030. Those projections are pretty much in line with the forecasts made by the International Monetary Fund (IMF) this July. Indeed, although the IMF warns about China's loss of momentum, it still anticipates Chinese output growing by 5.2 per cent this year and 4.5 per cent next year.
Do these kinds of figures really warrant all the talk of a 'slump', a 'downward spiral' or an 'unprecedented crisis'? On the contrary, these are the sort of growth levels that the governments of developed countries no longer even aspire to. The advanced economies are projected to grow by 1.5 per cent this year, falling to 1.4 per cent next year.
China's secular slowdown is now being reinforced by some genuine additional challenges. For a start, Beijing's three years of harsh Covid lockdowns were an economic and social disaster. Given how the Western economies have struggled to recover from their own lockdowns, which were far less brutal and were abandoned much earlier, it was always fanciful to think that China's recovery from its Zero Covid policy would be smooth and steady.
Meanwhile, geopolitical tensions, especially with the US, are also restraining China's economy. In particular, US bans on exports and investments in three advanced technology sectors – semiconductors, AI and quantum computing – are bound to take a toll on China's economic development, at least in the short term. Western efforts at 'reshoring' its supply chains – or, more accurately, diversifying its overseas production capabilities to friendly foreign countries – could also soften Chinese growth. Foreign investment inflows are also set to decline.
It is also true that China's property sector is in deep trouble. It has borrowed far too much money and no doubt more defaults and insolvencies are likely. One firm alone – the infamous Evergrande – has racked up liabilities worth £290 billion. These problems are also exacerbating local governments' financial frailties, as many local authorities rely on land sales to developers to keep themselves going. This means the contribution to growth from property development and local-government investments is unlikely to match the levels it did in the 2010s.
As a result of all this, it is highly probable that China will experience a financial crash and / or a recession at some point over the next few years. The instabilities that are building up are an inevitable consequence of growth under capitalism, even in an authoritarian party-state system (though Beijing will no doubt do its utmost to cover much of this up).
However, these setbacks alone cannot justify the current levels Western doom-mongering. None of this adds up to a 'systemic crisis' or to the end of Chinese development.
Yes, China is undoubtedly encountering rocky economic times. But in its favour, it is far more resilient than many other mature industrialised countries. People rightly question just how resilient Western economies will prove to be when the next shock hits. Few if any mature nations can fall back on the same cushion of reserves as China can.
A Chinese day trader reacts as he watches a stock ticker at a local brokerage house.
China's resilience to disruptions is of a different order to the West primarily because of the strength of its production fundamentals. Despite the West's talk of reshoring and deglobalisation, China is still unquestionably the world's manufacturing superpower, responsible for nearly 29 per cent of global manufacturing output. It produces about the same output as the next three biggest manufacturing nations – the US, Japan and Germany – combined.
Nor is China just producing low-quality, low-tech goods. It currently leads the world in the production of electric vehicles, electric car batteries, 5G telecommunications equipment, commercial drones, Internet of Things devices, mobile payments and solar cells. It is also telling, given the Western obsession with Net Zero, that China has been the world's largest and fastest-growing producer of renewable energy for more than a decade.
While it is certainly true that China has become far more indebted over the past decade, the reasons for this also point to its economy's comparative resilience. Advanced countries like the US and the UK have mainly got themselves into debt because they have been subsidising consumption – through bailouts, fiscal stimulus, loose monetary policy, etc. This has helped to sustain existing levels of economic activity, but it has left little legacy for the future. In contrast, most of China's debt comes from financing investment. While Western infrastructure has crumbled as debt has risen, China's debts have largely financed new and modern assets, from houses and roads to bridges, airports and seaports to high-speed railways.
China is often criticised for making 'unproductive' investments. It is true that many of its new houses, apartments and even cities may be empty or underutilised today. But these at least provide a solid physical foundation for future growth. Having too many homes and modern transport services is far preferable to having too few, as we do in the West.
Besides, it is striking that the downbeat IMF still expects China to maintain its role as the biggest contributor to global growth. This year, China will account for one-third of the world's economic growth, a similar proportion to the 2010s. Indeed, the West's economic recovery after the 2008 financial crash owed much to the counter-crisis actions taken in Beijing. The Chinese government stepped in with huge stimulus policies to support its own economy, which in turn helped prop up the rest of the world. Absent China's growth, the Western countries would have been through an even worse economic decade. And despite China's slowdown, the IMF still expects it to contribute to almost a quarter of global growth over the five years to 2028 – double the amount coming from the US.
Given all the indicators of China's continuing economic durability, why are so many Western commentators so downbeat? It is extremely difficult to know precisely what is going on in China, given that access to information is so often controlled and concealed. This alone should make us at least a little sceptical of the certainty of so many Western commentators who are predicting China's economic doom.
Maybe Schadenfreude has something to do with the dismal forebodings. Some commentators might be taking pleasure from the apparent misfortunes of an adversary. Indeed, Western elites hold a dual view of China, as both a dangerous strategic rival and as an economic basket case. Despite the element of contradiction here – is China powerful or weak? – both are consistent with the cranking up of China-bashing over the past decade.
More broadly, the negativity about the Chinese economy is in keeping with the deepening pessimism in Western economic thinking. After the pandemic, amid energy shortages and a war in Ukraine, we appear more stuck than ever in an economic and political quagmire. It seems there is little prospect of Western governments regaining control over developments and putting their economies back on a path to durable growth.
It often feels as if the West is lurching from one crisis to the next without ever being able to resolve any of its challenges. Indeed, 'permacrisis' – meaning an extended period of great difficulty, confusion and insecurity that seems to have no end – was chosen as Collins Dictionary's word of the year last year. So perhaps it's no surprise that mainstream commentators anticipate a grave crisis in China, too.
When the radical left predicted the demise of capitalism 50 years ago, this was one way of displacing its own loss of influence. Having lost belief in its capacity to gain support from working people, it was reassuring to imagine that the class enemy would soon collapse of its own accord. Similarly, a Western elite that has lost its sense of purpose and confidence might take some solace from the imminent collapse of its biggest geopolitical adversary. Back then, the presumption of capitalism's impending demise said more about the plight of the radical left than it did about the condition of capitalism. Similarly, today's doom-mongering about China says more about the Western elite's sense of confusion, inertia and impotence than about anything really happening in China.
Phil Mullan's Beyond Confrontation: Globalists, Nationalists and Their Discontents is published by Emerald Publishing. Order it from Emerald or Amazon (UK).
To enquire about republishing spiked's content, a right to reply or to request a correction, please contact the managing editor, Viv Regan.