Israelophobia: taking on the new anti-Semitism
Jake Wallis Simons's new book reveals how a leftish loathing of Israel conceals a deeper bigotry.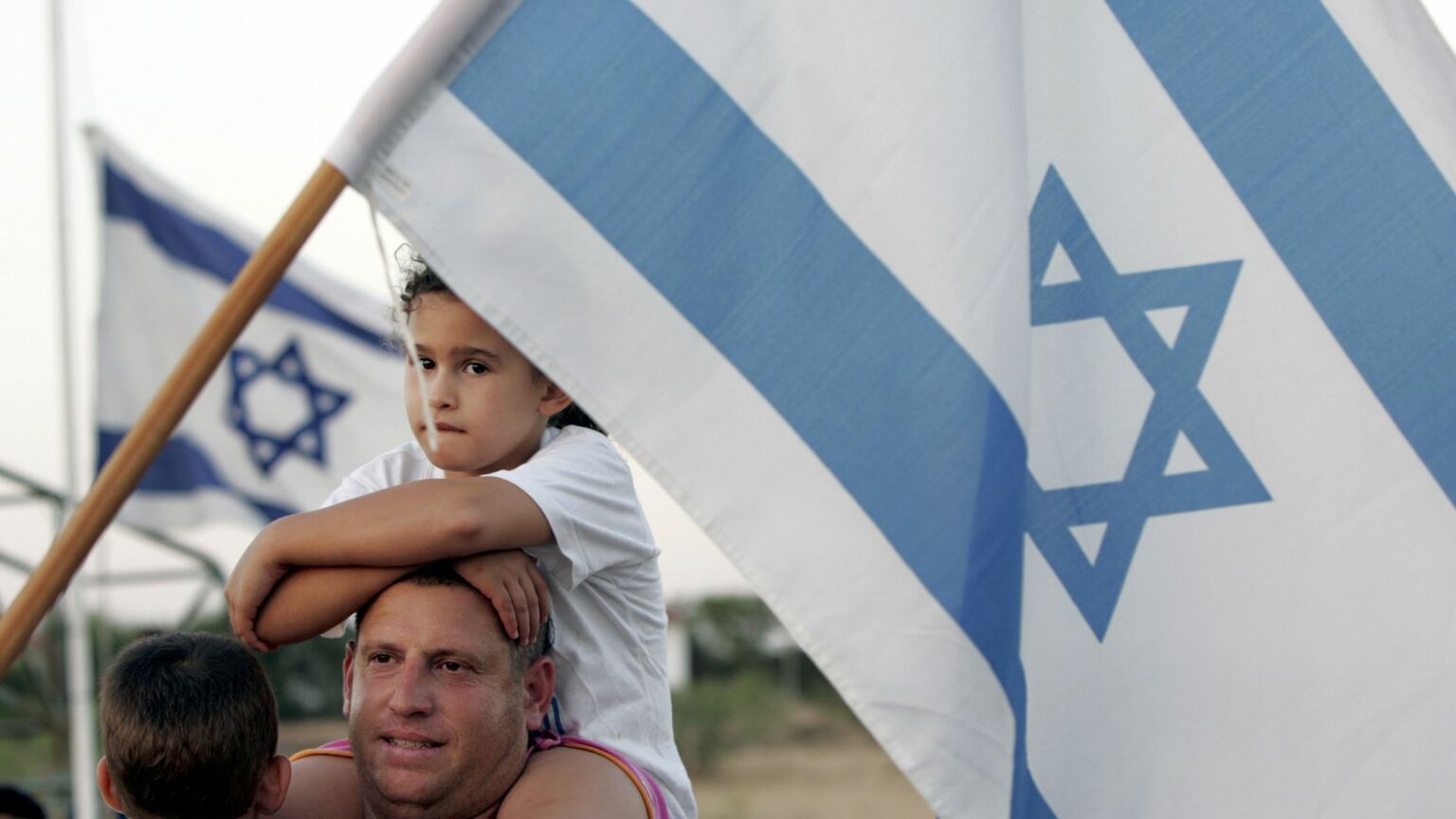 Israelophobia, a new book by Jake Wallis Simons, can partly be seen as a critique of Jews Don't Count, David Baddiel's 2021 international bestseller on anti-Semitism. Comedian and writer Baddiel argued persuasively that Jews were subject to a double standard. Whereas many on the left are ultra-conscious of other forms of racism, there is a peculiar blind spot when it comes to anti-Semitism, Baddiel argued.
However, Baddiel sidestepped the question of Israel. He argued that he had no emotional or political attachment to the Jewish state so he was not obliged to defend it. In his view, evading the subject was the best way to focus the discussion on anti-Semitism itself.
Simons, a veteran foreign correspondent and the editor of the Jewish Chronicle, argues rightly in Israelophobia that this approach will not do. Jews of course are not obliged to feel any personal affinity for Israel. But it's clear that Israel has recently become the focus of an important form of anti-Semitism.
Simons argues that antipathy to Jews has historically gone through three phases. There was the religious Jew hatred of the Middle Ages. Then came the racist anti-Semitism of the 19th and 20th centuries. And today, anti-Semitism takes the form of an unhinged hostility to Israel – or, as he calls it, Israelophobia.
Israelophobia has three main characteristics, according to Simons. First, Israel is smeared as evil and a threat to the world. Second, it is weaponised by the social-justice movement as a way of expressing its loathing of Jews. And finally, it draws to a large extent on Nazi and Soviet propaganda.
These points are all important. Simons provides a much needed defence of Israel, and he does so with considerable flair and journalistic aplomb. He doesn't claim Israel is perfect, and he acknowledges its many faults. He simply and rightly argues that it is absurd to see it as a uniquely evil embodiment of apartheid, colonialism, imperialism and racism.
However, despite its undoubted strengths, Israelophobia does risk oversimplifying a complex picture. For a start, as Simons himself notes, Israelophobia is not that new. For over 50 years, anti-Semitism has often taken the form of a crazed hatred of Israel as a symbol of evil. For example, in 1973, the then Israeli foreign minister, Abba Eban, noted that anti-Israel sentiment had become 'the new anti-Semitism'. And in 1974, the Anti-Defamation League, a leading force in combating anti-Semitism, published The New Anti-Semitism, which echoed Eban's view. Indeed, the loathing of Israel existed on the radical fringes of the Western left from the 1970s onwards, before becoming substantially more influential from the turn of the century onwards.
Simons does acknowledge the protracted history of this unhealthy obsession with Israel. He correctly dates its starting point as 1967, when Israel triumphed over a coalition of neighbouring Arab states in the Six-Day War. But by presenting this new form of hatred as almost entirely the legacy of Nazi and Soviet influences, Simons is at risk of downplaying other key factors.
For a start, the impact of Israel's devastating 1967 victory had a dramatic influence on the Middle East itself. Pan-Arabism – the political movement that favoured the unity of Arab nations – was discredited overnight by the humiliating defeat of its leaders. The main beneficiary of the Six-Day War and the defeat of Pan-Arabism was Islamism – essentially an anti-modern political movement that expresses its political ideas in a religious form. Central to its doctrine is the idea that Jews represent a form of cosmic Satanic evil. To realise Islamists' ultimate goal of an international Islamic order, it is first necessary to destroy Israel.
Islamism was initially largely confined to the Middle East and the Indian subcontinent, but it has since spread. The migration of many Muslims to the West has helped to create the basis for Islamist movements in Europe and America. That is not to say that all Muslims are Islamists – Islamists are typically a small minority within Muslim communities. But the reality of Islamist influence in the developing world and the West cannot be ignored if contemporary anti-Semitism is to be properly understood. Moreover, Islamist activists in the West often make deranged campaigning against Israel a priority.
Simons also tends to blur the distinction between what the left used to represent and contemporary social-justice activists. The old left and the contemporary left are different in important respects. That is not to say the old left was free of anti-Semitism, but it was primarily concerned with social class. Its goal, putting it in the broadest terms, was to transcend social divisions and create a better society for the mass of the population.
In contrast, today's social-justice activists are immersed in identity politics. They neither think it's possible or even desirable to transcend the differences between different social groups. These can include ethnic groups, genders and people with different sexual preferences. From a woke perspective, the main objective is to actively discriminate against those groups that social-justice activists deem to be privileged. That is what the social-justice left means when it says it favours 'equity' over 'equality'.
Jews do not fit neatly into this new form of identitarian racial thinking. Rather than being seen as a minority group, Jews are all too easily cast as white and privileged. It becomes legitimate, in this warped view, to hate them as bearers of a new form of white supremacy.
Social-justice activists are not simply weaponising anti-Israel sentiment to express their loathing of Jews, as Simons suggests. Rather, anti-Semitism fits all too comfortably into their thoroughly racialised worldview. To be sure, the social-justice left has incorporated the notion of Israel as a symbol of evil, which first emerged in the late 1960s. But it goes hand in hand with the emergence of a new, racialised anti-Semitism.
Simons rightly recognises the danger posed by identity politics. But his critique could have gone further. Nevertheless, there is much to recommend Israelophobia. Above all, it represents a vital and important contribution to the fight against anti-Semitism today.
Daniel Ben-Ami is an author and journalist. He runs the website Radicalism of Fools, dedicated to rethinking anti-Semitism. Follow him on Twitter: @danielbenami.
Israelophobia: The Newest Version of the Oldest Hatred and What To Do About It, by Jake Wallis Simons, is published by Constable. Order it here.
To enquire about republishing spiked's content, a right to reply or to request a correction, please contact the managing editor, Viv Regan.