The new woke James Bond is beyond parody
The near-universal loathing for Charlie Higson's new Bond novel has restored my faith in humanity.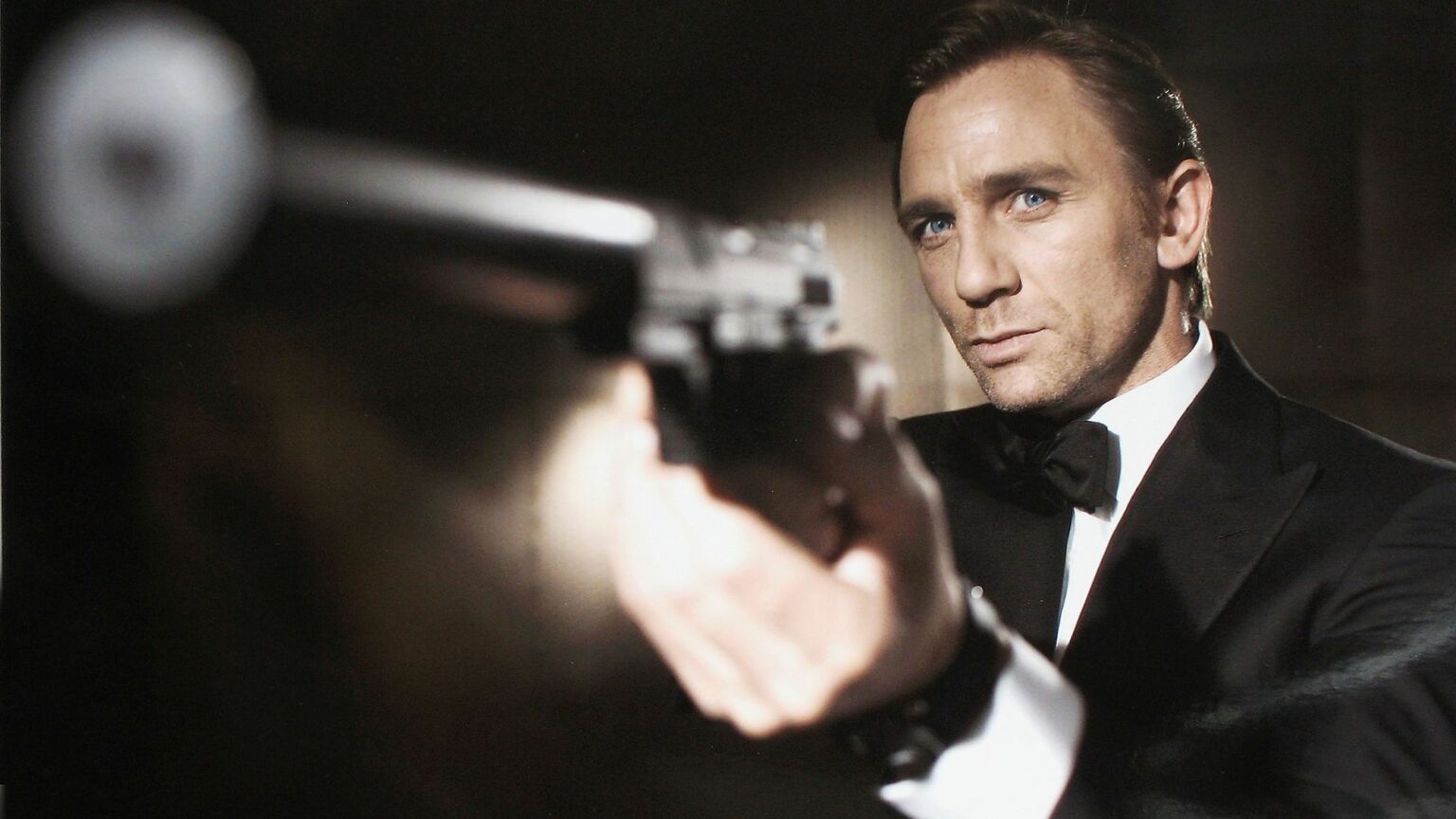 Last week on X (formerly known as Twitter), Ed West, journalist and eternal Eeyore of the British right, shared a few pages from the latest James Bond novel. He included no prompts to indicate how we should feel about it, or indeed why he had thought it worth bringing to our attention. But the derision it drew was immediate. The consensus was overwhelming: it was tripe.
The book is called On His Majesty's Secret Service. If your first reaction to that title was, like mine, 'Hang on, isn't there one called that already?', then you need to look again. This is a new Bond for the new king (he / him). It is, in a very real sense, all about the pronouns now.
Indeed, this iteration of the erstwhile queen's thug came out back in May. It was commissioned for the coronation – very much like the Charles- and Camilla-approved broad-bean quiche of that name. But until recently, it had escaped most people's attention.
The new book presents Bond as a weary 21st-century beneficiary of corporate frequent-flyer schemes. A Bond whose worldview seems more in line with someone whose formative years were spent in the BBC's HR department rather than in MI6 HQ.
This Bond is brooding, though not over murderous supervillains with tell-tale tics and facial deformities or shadowy Asiatic acronyms, but over the problematic Euroscepticism of the democratically elected Viktor Orbán, the alleged dog-whistle bigotry of imperial weights and measures, and a gathering of barely disguised pro-Brexit, ERG types whose leader had not thought to ensure an adequate diversity quotient. Every paragraph groans under the severed heads of the author's hobby-horses.
Other parts of it are just bizarre. Bond is able to identify a 'sensible' Taittinger by taste alone, for example, and note the price point approvingly (apparently, pay too much for champagne and if anything, it starts to taste worse – who knew?). Yet he is somehow not sure if the pastry filling he's eating is mushroom. Well, we all have our blind spots.
OHMSS was written – I am resisting the temptation to sneer, as per Truman Capote, 'typed' – by former comedian Charlie Higson. And had it been intended as comic pastiche – a kind of Richard Littlejohn meets Alan Partridge, 'What next? A woke Bond?' piece – it would have been perfectly judged, if a little mild.
Although it may seem hard to believe, this is not pastiche. This is a real book, a real Bond, or at least an authorised palimpsest. And when extracts were shared on X, they soon provoked an equally real and rather delicious bubbling up of laughter and derision, of the kind that restores my faith in the common vox.
This was the most clunky example I've yet seen of a particular flavour of politically motivated refurbishment, addressing what is perceived to be the tired decor letting down otherwise solid architecture. It was a relief to know others thought so, too.
The new Bond is not an example of 'retconning' (short for 'retroactive continuity') – that is when publishers edit older books to make sense of errors, inconsistencies or awkwardness, created as often by authorial carelessness as changing tastes. This is more a kind of software upgrade, a nudge that realigns legacy characters with modern mores, under which they can proceed safely into contemporary fiction.
This technique applies a palatable glaze to problematic texts and gnarly, ornery heroes and keeps them morally acceptable, not least to publishing houses staffed entirely by easily spooked humanities graduates who score 11 on neurosis and agreeability, and three on historical perspective.
This process need not be an inherently bad thing. It's just a question of degree. By all means, let modern Bond kick the tobacco habit, respect women and even revisit some of his previously unexamined prejudices. But this version furnishes Bond with the kind of opinions that would serve him well at a barbecue attended by his daughter's favourite drama teacher. And thus, the long march through the institutions has reached the gift shop, and we can all buy souvenirs of our new improved memories.
Defenders of the new Bond will roll their eyes and patiently explain that in this case, no one is messing with Ian Fleming's old prose, or watering down his vodka martini. Nor is Woke Bond on the school curriculum, let alone being read to toddlers by men with padded bosoms, three-inch eye lashes and towering platform heels. It's just being put by the till for a few weeks, so that the free market can decide.
True enough. But I was pleased to see that in the genuinely free market of scorn, Twitter / X can still function as a good old-fashioned town square, equipped with public stocks, buckets and sponges and robust 'engagement'. Because On His Majesty's Secret Service really got the raspberry it deserved.
Higson himself is not someone who needs taking down a peg or two, in general. He has – as Ed West acknowledges in a Substack post on the whole business – vastly increased the public stock of harmless gaiety over the years and has plenty of credit in hand. Though perhaps still best known for his Fast Show characters – especially Swiss Toni, the deluded would-be Bond-like ladies-man, and Ralph, the tragicomic landed gent, infatuated with his gardener Ted – Higson is a well-established author now. And more to the point, a fully authorised Bondsmith, licensed to kill the urbane misogynist of our collective unconscious.
Higson's Young Bond book series is pretty much universally admired. But On His Majesty's Secret Service was his first chance to set out his vision for the adult market. And I really hope that he has seen the social-media reaction for the learning opportunity it could be.
Chances are that he has not, of course. Last week, he was very generous with his time in answering his critics. Some might say he came across as needled and defensive but, by Twitter standards, he scored very low on the Dom Joly scale. He did characterise the emphatic Bronx cheer that greeted his shoe-horned talking points as 'reactionaries [throwing] their toys out of the pram', but perhaps on reflection he will see that this makes no sense. Laughter cannot be so easily dismissed as rage.
For the rest of us, an opportunity emerged last week to know that we are not alone. That, according to CS Lewis, used to be the function of books. But too often, reading what gets published these days can reinforce rather than dispel that very existential fear. Thank God that X / Twitter is there, to allow a space for a grand, collective Sbbbbrrrratt! There is nothing like singing in a choir for the good of your mental health – even a choir of such universal contempt.
Simon Evans is a spiked columnist and stand-up comedian.
To enquire about republishing spiked's content, a right to reply or to request a correction, please contact the managing editor, Viv Regan.