Whitehall's anti-Brexit bias poses a mortal threat to democracy
Foreign Office mandarin Simon McDonald has revealed that the civil service is institutionally pro-Remain.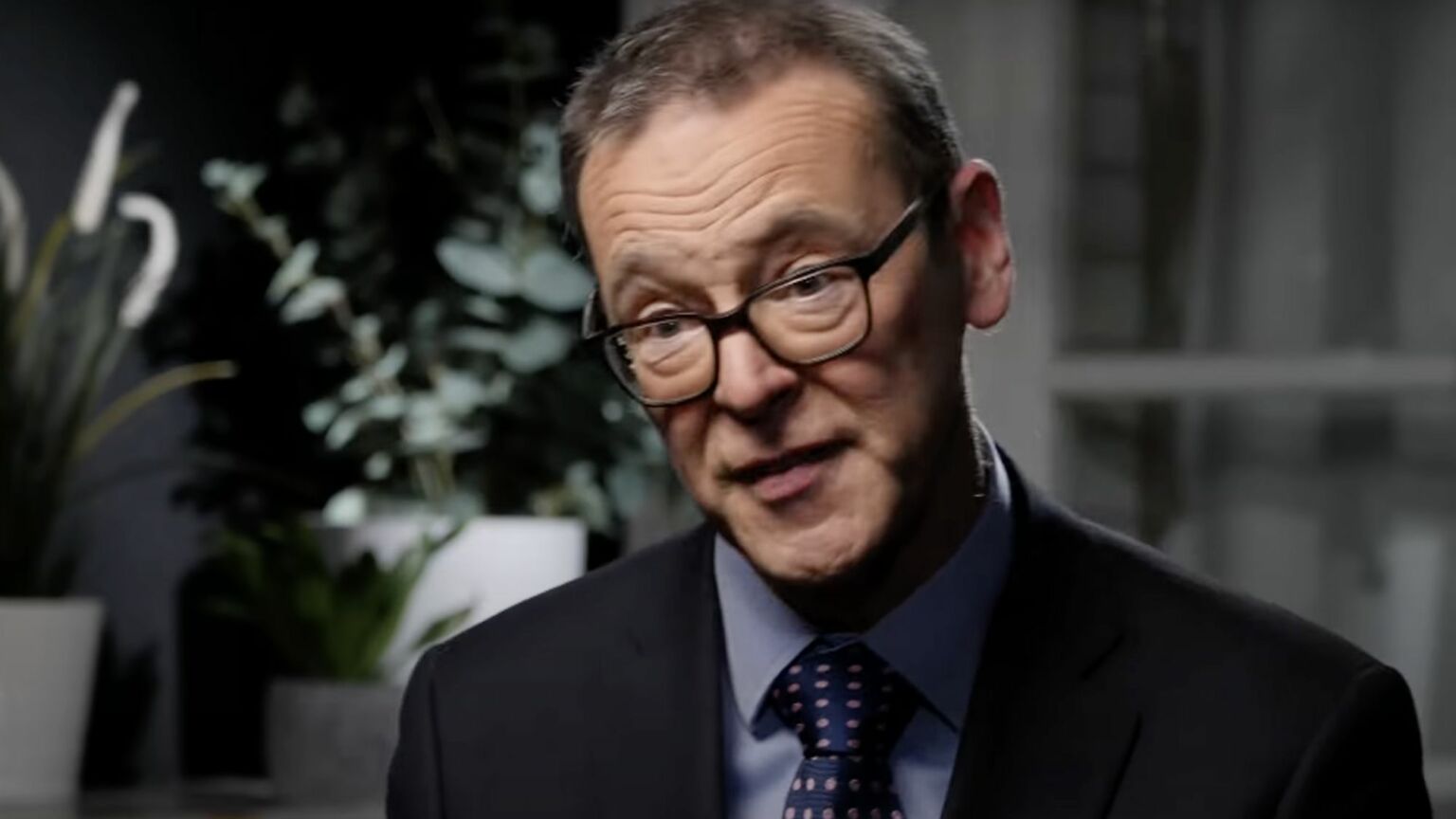 Whether you voted for Brexit or not, most people will agree that its delivery has been suboptimal. This is largely because those who were charged with delivering it were, pretty much to a man or woman, stoutly antipathetic to the whole idea of leaving the EU.
Following the 2016 EU referendum, it didn't really matter what successive British governments wanted to do, though it would have been nice if the cabinet under Theresa May had had a majority of Brexiteers in it. What really mattered was what was going on in Whitehall – particularly in those civil-service departments that were tasked with either negotiating a Brexit deal or with drawing up plans for life after leaving the EU.
This week's revelation by Simon McDonald, the then permanent undersecretary at the Foreign Office, underlines the sheer scale of the task facing Brexiteers in government. Speaking to Laura Kuenssberg in her new BBC documentary series, State of Chaos, he reveals that immediately after the referendum vote, he told his weeping team of officials that he, too, was a Remainer.
What is particularly galling is the unutterably smug way in which McDonald defends making this revelation to his staff. He smiles, laughs and grins with self-satisfaction as he justifies this tearing up of the political contract held between the civil service and the people. He claims that he was trying to maintain credibility between him and his tearful staff. He felt that it would ease their pain if he made explicit what he assumed they would all think anyway.
Perhaps McDonald's confession might have been justified had he followed it with a staunch defence of the civil service's commitment to impartiality. Had he reminded his staff that it is their job and duty to work to the best of their abilities to implement the public's wishes. Perhaps he might have added that, if any civil servants felt they could not carry out their duties, then it might be the time to find alternative employment. But judging by how McDonald conducts himself in the BBC interview, and all that has happened in Whitehall since 2016, it is probably safe to say that he made no such forthright restatement of civil-service principles.
Instead, we should consider the two groups of people who will have heard the boss's message. Firstly, the Remainers in the civil service, whom his comments were intended for. McDonald was essentially telling them that the Foreign Office was a safe space for holding and possibly acting on pro-Remain views. That working to undermine the decision to leave the EU would be understood by the bosses and would likely go undisciplined. The idea that Brexit was a disaster to be mitigated, rather than an opportunity to be grasped, was the view sanctioned by Whitehall's leading mandarins.
Then consider the smaller group, those civil servants who had voted along with the public to leave the EU. They already knew they were in a tiny minority in the office. I recall talking to a couple of Brexiteer civil servants a few days after the vote. They all felt that they had to stay silent about their views. No doubt those in the Foreign Office, after hearing McDonald's words, will have got the message that they would face obstacles to doing their jobs properly. Perhaps they thought they might miss out on preferment, too.
A year later, in a Westminster pub, I was happily chatting to some civil servants, one of whom was a departmental head at the now defunct 'DExEU', the Department for Exiting the European Union. The conversation was good-natured and covered the normal pub topics of sport, political gossip and other day-to-day mundanities.
After about 45 minutes, one official turned to his departmental head and said: 'Oh, you don't know Gawain? He used to be director of communications at UKIP.' The departmental head, nearly spitting, then swore at me. Turning her heel and leaving the conversation, she said, 'I'm not going to talk with such a fucking racist'.
Of course, the idea of civil-service impartiality has long been visible by its absence. Yet the pride with which Simon McDonald reveals his own breach of it, and the impunity with which he can do so, ought to alarm anyone who cares about the UK's democratic settlement.
The civil service is supposed to act without favour. It is not supposed to be a humour-free version of Yes, Minister. Should the voters ever realise just how indifferent leading civil servants can be to our democratic wishes, they will neither forgive, nor forget.
Gawain Towler is a commentator, former director of communications for the Brexit Party and is consulting for Reform UK.
To enquire about republishing spiked's content, a right to reply or to request a correction, please contact the managing editor, Viv Regan.