Montage of Heck: nevermind the tragedy
A new rock doc about Kurt Cobain is a paean to the Nirvana frontman's restless creativity – not his tragic end.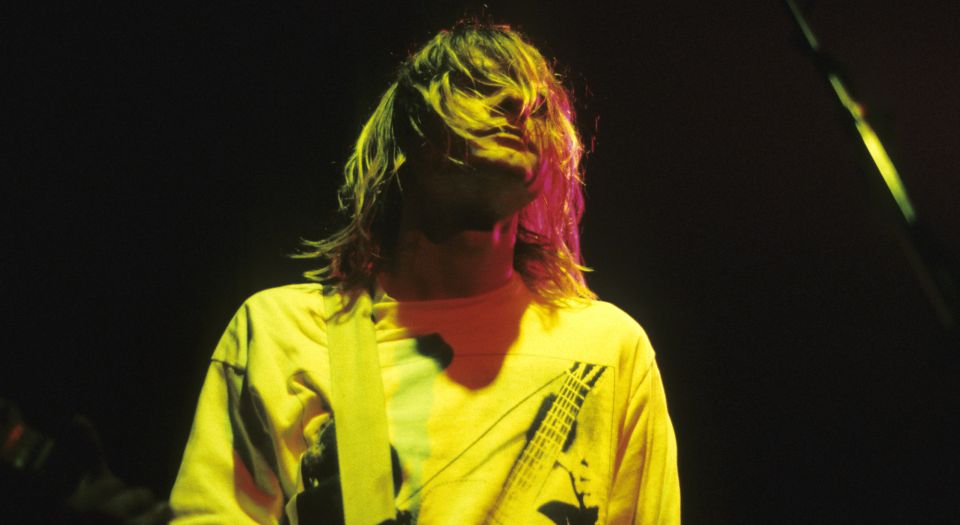 Usually, retrospective rock documentaries give the viewer a chance to re-evaluate a band's legacy. However, Kurt Cobain: Montage of Heck, the new documentary chronicling the life of Nirvana's frontman, is curiously disinterested in the history of the band. The doc doesn't bother to explain how Nirvana got signed, or how they recorded Nevermind, or how they conceived their famous Unplugged concert. The film assumes you know the broad strokes of Nirvana's career, and concentrates on creating an intimate portrayal of Cobain's mind.
Notably, Montage of Heck is the first documentary on Cobain to have the full cooperation of his family. Cobain's daughter, Frances Bean Cobain, is listed as an executive producer, and it was Cobain's wife, Courtney Love, who initially approached director Brett Morgen with the idea for the film.
Morgen was given unprecedented access to the personal archives of both Cobain and his family back in 2007 – a lifetime's output of drawings, home movies, mixtapes, photos, songbooks and demos that took eight years to assemble into the finished documentary. Montage of Heck is named after a musical collage Cobain created with a four-track cassette recorder circa 1988. True to the title, the film is a cut-up sensory overload, interspersing some of Cobain's most private creations and thoughts alongside footage of some of Nirvana's most iconic performances.
Montage of Heck paints a picture of a manically creative mind. Cobain seemed to have spent every second of his life doodling, writing notes to himself, or creating music. This restless spirit is portrayed in the editing. To mark each key moment in Nirvana's career, a song is illustrated with endless drawings and notes, juxtaposed with the public image of Cobain, as shown in interviews and newspaper write-ups. It creates a remarkable sense of intimacy, as if we are looking though Cobain's eyes on the whirlpool of hype that is encroaching on his once private creative world.
The biographical elements, similarly, offer a more personal insight into Cobain's life than we've ever seen before. We hear Cobain's own feelings on his heroin addiction, his fears that his undiagnosed stomach condition is the secret of his creative drive, and his profound joy at becoming a father. But the biggest revelations lie in Cobain's childhood, a part of his life he never spoke about publicly. One extraordinary sequence features a tape recording of Cobain explaining how he and his schoolfriends went to a mentally disabled girl's house in order to steal her father's alcohol. Then, prior to one of his early suicide attempts – the first of many chilling near-suicide sequences in the film – he lost his virginity to the girl. The mockery he faced for it at school prompted him to go and sit on a train track, only for an oncoming train to halt, just before it hit him.
The film also benefits from testimonials from Cobain's family members, friends, ex-girlfriends and band members. However, Nirvana's longest-serving drummer and Foo Fighters frontman, Dave Grohl, is notably missing from Morgen's interviews.
Usually, documentaries about Cobain tend to sensationalise his eventual suicide in 1994. But rather than tritely ask 'where did it all go wrong?', Montage of Heck treats it as just another point in the story. The incident is covered with the same brevity as Nevermind's explosion in popularity. It seems that Cobain's suicide is of more interest to those who aren't fans of Nirvana. The press may enjoy dissecting a tragic story, but the fans don't listen to the albums or wear their Nirvana hoodies to dwell on his demise. They engage in the music, and the man who made it, because Cobain was, and will continue to be, a rock icon.
This film is truly for the fans; people who know the biography and want to get closer to their hero. And it's the sense of intimacy Morgen creates with Cobain's endlessly creative mind that makes Montage of Heck a modest masterpiece.
Christian Butler is a writer and musician based in London.
Watch the trailer for Kurt Cobain: Montage of Heck:
Picture by: PA Images
To enquire about republishing spiked's content, a right to reply or to request a correction, please contact the managing editor, Viv Regan.