Lena Dunham and the rise of TMI feminism
The new media feminism confuses bodily fluids with political issues.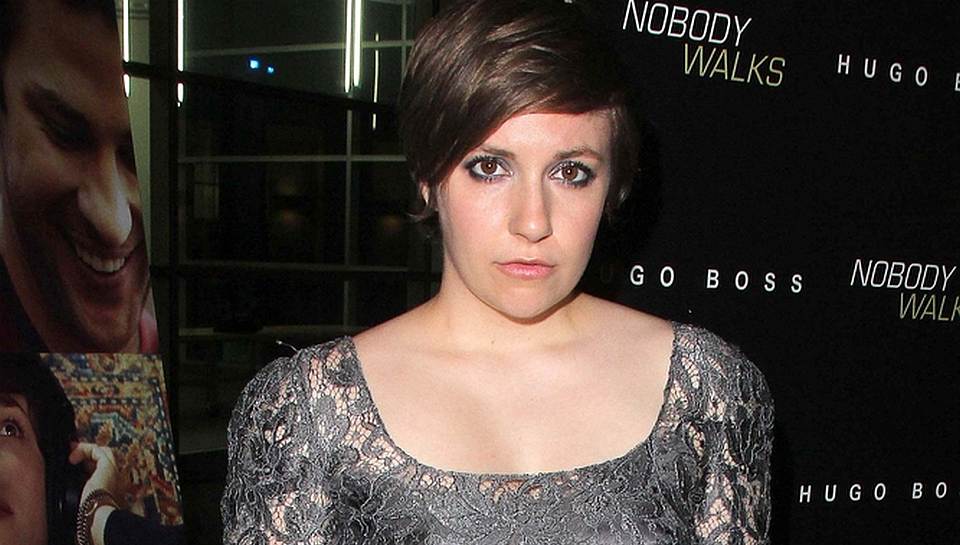 Actress, author and feminist socialite Lena Dunham has announced that she will be running a newsletter with Jenni Konner, one of the executive producers and writers of Dunham's hit TV series Girls. Titled 'Lenny', the weekly newsletter defines its target audience as 'an army of like-minded intellectually curious women and the people who love them, who want to bring change but also want to know, like, where to buy the best tube top for summer that isn't going to cost your entire paycheck'.
As if that wasn't enough to put you off, the newsletter's website describes 'Lenny' as 'an email newsletter where there's no such thing as too much information'. Given Dunham's penchant for underwear pics on Instagram and general oversharing, it is easy to imagine what kind of cringingly explicit content will be delivered to subscribers' inboxes. Girls is famous for giving a no-holds-barred insight into the lives of young women, and the show's pisstaking of the feminist absolutism of Dunham's character, Hannah, is spot on. In fact, the most recent season sees Hannah getting ridiculed in her creative-writing class for oversharing, to which Hannah replies, 'TMI is such an outdated concept. There's no such thing as too much information – this is the information age!'
However, it has become clear that Lena Dunham actually is the self-involved, self-entitled feminist she plays, and somehow it's not so funny in real life. 'Lenny' is the crystallisation of the growing patronising tone of contemporary feminism – what an 'army of intellectually curious women' really needs is a newsletter that tells them how to be good feminists. If Dunham's recent book Not that Kind of Girl is anything to go by, the newsletter will most likely be yet another medium through which Dunham gets to play edgy feminist agony aunt – dying her armpit hair and ending each edition with a fight-the-patriarchy fist-pump.
Not only does a publication that believes 'there's no such thing as too much information' display a clear lack of editorial skills – it's also a fitting slogan for Dunham and her followers, who similarly lack an edit button. Recent feminist campaigns such as #FreeTheNipple and #JustATampon seek to make the private lives of women a public affair. This de-robing of the female and all her secrets in the name of empowerment actually plays into the dated idea that women are mystical enigmas. There is nothing wrong with keeping our periods, body hair and breast milk to ourselves. In fact, private life should be kept private. Not because we shroud the female body in secrecy, but because no one else should care about your body except you.
The original aim of women's liberation was to fight for a woman's right to leave behind the dishcloths, baby bottles and kitchenware of the private sphere and be as much a part of the public world as any man. Encouraging women to leave the isolated realm of the private sphere, and thus leave behind their subservient roles as wives and mothers, was what it originally meant to fight for women's rights.
However, following in the footsteps of the women's liberation movement of the early 1970s, an inward-looking feminism emerged, declaring that a woman's private life should be politicised. 'There's no such thing as too much information' is the logical continuation of the old feminist slogan of the time, 'the personal is political'. Rather than insisting women leave the private sphere behind, feminists like Dunham now insist that every private detail of women's lives and bodies be celebrated in public.
Worryingly, this contortion of women's liberation is being embraced by all manner of media feminists. Dunham's slogan owes a lot to author and exhibitionist Caitlin Moran, who said 'there is no such thing as oversharing' in an interview to promote her semi-autobiographical novel, How to Build a Girl, last year. Recently, in another desperate publicity stunt, Moran showed off her stretch-marked stomach at a book signing in New York.
Dunham's newsletter is aimed at young women and media feminists that are so self-obsessed they truly believe their bodily fluids deserve to be political issues. Most normal women want to be defined by what they do, say and think, not what goes on under their clothes. When we want to find out about current affairs we'll read the newspaper, and when we want to find out about bra sales we'll check out the latest magazine. Dunham and Konner might claim that '"Lenny" is your friend', but make no mistake, this reactionary feminism, in all its cliquey glory, is free-thinking women's worst enemy.
Ella Whelan is staff writer at spiked.
To enquire about republishing spiked's content, a right to reply or to request a correction, please contact the managing editor, Viv Regan.