Don't call the Bradford teacher stabbing racist
Dismissing a youth's violent act as racism is a cop-out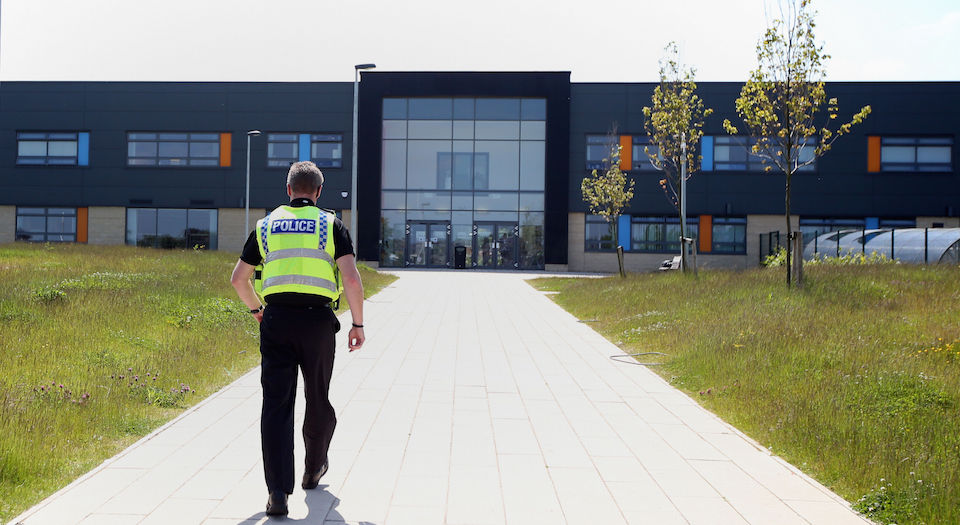 Earlier this week, a 14-year-old boy was sentenced to 11 years detention in a young offenders' institution for stabbing his supply teacher Vincent Uzomah. The boy stabbed Uzomah before a science lesson at Dixons Kings Academy in Bradford earlier this year. He reportedly bragged about the incident on Facebook afterwards, saying that his teacher had been 'getin [sic] funny'.
In light of the reaction to the case, it is worth seriously questioning the way that we discuss incidents of youth violence. The case was undoubtedly a tragic instance of dangerous and disturbed youthful behaviour. But, reading about the case in the news, you would have thought the boy was a racist thug, driven by a developed and ingrained hatred of black people. Rather than questioning how or why the boy came to act in the way he did, almost every media outlet covering the story latched on to the idea of 'racist' motivation. Every single report of the case I looked at described it in these terms. On BBC Radio 4's Today programme, an item on the case was followed by a debate about racist attitudes in schools. One of the contributors, from anti-racist charity Show Racism the Red Card, said the case should prompt people to think about how young people come to develop 'racist attitudes'.
Journalists and commentators were so keen to run with the idea that the attack was racially motivated, that they forgot a key thing about children, and especially teenagers: they often say things they don't mean or understand. The prosecution contended that the stabbing was racially motivated. But let's be clear: in law, it does not take an awful lot for a sentence to reflect the fact that an incident was racially motivated, and this case is a classic example.
Apparently, the boy had called Uzomah a 'nigger' before stabbing him. That was the sole evidence used to show a racial motivation. There was no evidence the boy harboured any racist attitudes beyond the use of that word before the attack. There was other evidence, relied on by the defence, that the boy was angry about his phone being confiscated, and had been in conflict with Uzomah in the past. Given the focus on racial motivation, it might also be relevant that the boy himself was Asian.
Of course, the attack was awful and it was made worse by the fact the boy verbally abused Uzomah beforehand. But when such egregious and distinctive acts of youth violence take place, we, as a society, face an important choice about how to interpret them. Should we, in the world outside the courtroom, really be so quick to understand what took place as a racially aggravated incident? Does this case really say anything at all about the presence of racism in schools, or does it suggest that we are too willing to read racism into incidents that are simply awful, and perhaps even inexplicable?
Today, kids are more likely to be branded racist by the authorities than ever before. In 2012, the BBC reported that, between 2007 and 2011, there were 87,915 incidents of racist bullying in UK schools. That such figures existed at all was down to New Labour, which, following the Macpherson report into the murder of Stephen Lawrence in 1999, had made it mandatory to collate reports of racist incidents in schools. Yet these figures were always highly suspect. In 2009, the Manifesto Club published a report entitled The Myth of Racist Kids, which argued that a lot of the commentary and statistics around youthful racism had been overblown. The Myth of Racist Kids drew attention to the fact that much of the alleged 'racism' reported involved kids – often very young kids – calling each other stupid names like 'white trash' and 'chocolate bar'. It argued that official pressure to record and monitor racism among kids was forcing teachers to see innocuous and immature behaviour as deeply malevolent.
Of course, the stabbing of a teacher is far more serious than name-calling. But explaining this attack away by reference to racism merely attributes adult levels of judgement and responsibility to a clearly disturbed child. If we take racism seriously, as a corrosive political ideology rather than childish racial epithets, then it's time to acknowledge that children – who lack the maturity fully to develop and judge a moral or political outlook – cannot truly be racists or motivated to violence by political ideology. Believing that children are capable of racially motivated violence simply elides the distinction between youthful stupidity and the racial hatred found in the adult world. It is an indictment of contemporary society that we are becoming less capable of distinguishing between the two.
To enquire about republishing spiked's content, a right to reply or to request a correction, please contact the managing editor, Viv Regan.