Cybersexism? Yet another feminist panic
The UN's report on cybersexism is shrill and illiberal.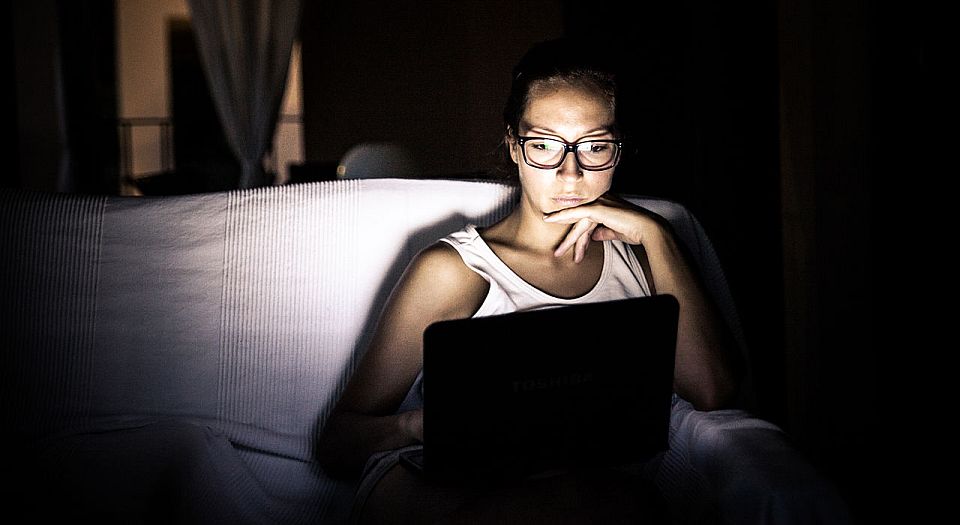 On Friday, the United Nations released a report called Cyber Violence Against Women and Girls. Described as a 'worldwide wake-up call', the report was written to raise awareness about so-called cybersexism and its consequences. Calling for further surveillance and regulation of the internet, the report promotes the use of the three Ss: sensitisation, safeguarding and sanctioning.
The report gives detailed lists of the varying definitions of harassment and warns that a failure to address the supposed onslaught of cybersexism will result in women's lives being put at risk: 'Now that a cyber touch is recognised as equally as harmful as a physical touch, all citizens must prepare themselves to take the appropriate action.'
But the UN is precisely against citizens taking initiative and dealing with instances of unpleasant behaviour on their own. Its report calls for further government monitoring of our online interactions. This covers the UN's first points of sensitisation and safeguarding. The final S, sanctions, will no doubt lead to more cases like that of Peter Nunn, who was sent to jail for 18 weeks for trolling Labour MP Stella Creasy. Rather than letting individuals decide what they consider to be appropriate internet usage, the UN report advocates the creation of more laws to decide what citizens can do, and what they can be exposed to, online.
Yet again, women are the main target of this victim-culture logic. The report mimics every negative view of women propagated by contemporary feminist politics. Women are presented as too weak to handle nasty words online, too stupid to report it to the website if it all gets a bit much, and perhaps even too scared to use the internet at all: 'The respect for and security of girls and women must at all times be front and centre of those in charge of producing and providing the content, technical backbone and enabling environment of our digital society. Failure to do so will clip the potential of the internet as an engine for gender equality and women's empowerment.'
Forgive me, but I thought the internet was for expanding our knowledge, communicating with people in different time zones, or just plain entertainment. Rather than seeing the internet for what it is – an exciting technological advancement – the UN report presents it as a tool for social engineering. It puts women on a pedestal as sacred and fragile beings who must be protected at all costs from the rest of the world. Not only is this sentiment patronising and incredibly insulting to any female with half a mind of her own — it is also extremely out of touch. As someone who grew up with the internet, I can vouch for the fact that the majority of online 'bullying' among young people comes from bitchy gossip – mainly produced by teenage girls.
The desire to tackle offensive speech online has become influential in discussions around crime and the law. The old playground saying 'sticks and stones may break my bones but words will never hurt me' has been ditched. The UN report is explicit in its assertion that 'cyber touch' and 'physical touch' – that is, words and actions – are the same thing. But maintaining the distinction between words and actions is paramount if we are to defend our most fundamental liberty: freedom of speech. Twitter trolls can be fought with witty comebacks and hard arguments, or you can just ignore them.
The report cites examples of supposed cyberbullying – including creating fake profiles, social-media harassment and 'technology-based violence' – in the same breath as gang rape, suicide and child pornography. The executive director of UN Women, Phumzile Mlambo-Ngcuka, told Time that 'cyberviolence exists on a continuum with physical violence… both problems are byproducts of a society that is inherently unequal for women'. She echoes the report's suggestion that the murder or rape of an individual, which is out of the victim's control, is also equitable to the decision to take one's own life after being 'bullied' online. 'Whether you are dead because your partner shot you or beat you up, or you killed yourself because you couldn't bear cyberbullying… bottom line, we lose a life.'
This hysterical document is a wake-up call. Not to the perils of being a girl on the net, but to the way in which ridiculous feminist panics are now being taken far too seriously. Gender politics, usually confined to university societies and purple-haired reading groups, is being discussed as the potential basis for new laws. What all this misses is that women are not at risk from violence online any more than they are at risk from violence over the phone.
Trolling, 140-character threats and unpleasant posts are not the same as physical violence – because words are just words. They might make us upset, but they can always be defeated. If girls are experiencing inappropriate or unpleasant things online, this is ultimately a job for parents to sort out – or an opportunity for a group of friends to think of cutting comebacks. And if grown women aren't enjoying their online experience, they can deal with it themselves as autonomous, capable adults. In the past, women were seen as the weaker sex, in need of protection and safeguarding. The UN wants to revert us back to that position of true inequality. We need to rip up this report.
To enquire about republishing spiked's content, a right to reply or to request a correction, please contact the managing editor, Viv Regan.