Curing Layla: the brilliance of mankind
Scientists are playing God – and it's a good thing, too.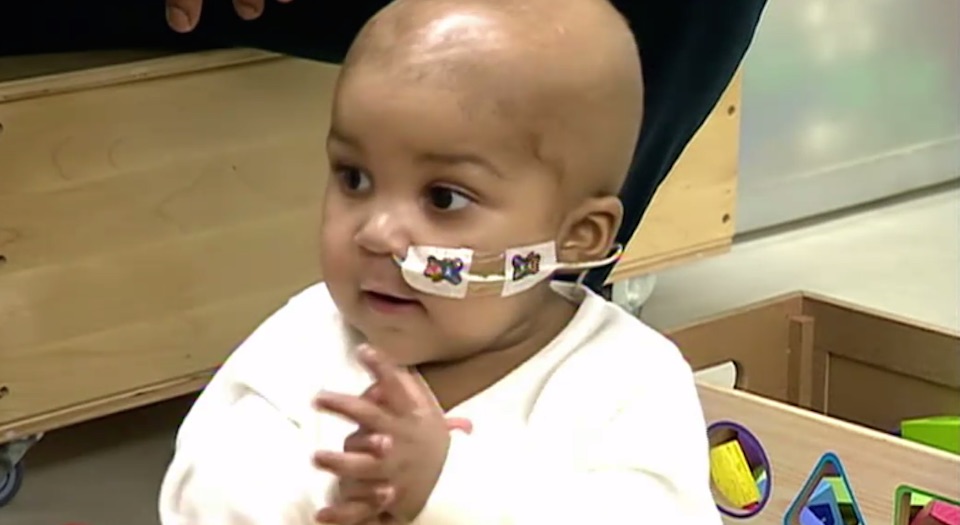 A wonderful story made headlines last week: one-year-old Layla Richards, who has battled leukaemia since she was 14 weeks old, has been declared cancer-free.
Layla's parents, Lisa and Ashleigh, had been told that, following several courses of chemotherapy, her cancer was too aggressive to treat. The Richards were offered palliative care and advised to spend the remaining time with Layla at home.
But Lisa and Ashleigh were not ready to give up. 'We asked the doctors to try anything for our daughter, even if it hadn't been tried before.' So, following a speedy meeting with an ethical committee, doctors were given the go-ahead to use a new treatment that had only been tested on mice.
Unlike chemotherapy, which indiscriminately kills off cells, the new treatment uses genetically modified and enhanced cells. As the NHS explains:
'The treatment works by adding new genes to healthy donor T-cells, which arm them against leukaemia. Using molecular tools that act like very accurate scissors, specific genes are then cut in order to make the T-cells behave in two specific ways. Firstly, the cells became invisible to a powerful leukaemia drug that would usually kill them, and secondly, they are reprogrammed only to target and fight against leukaemia cells.'
This super-cell treatment has now effectively removed all signs of cancer from Layla's body, and, though she will still need monitoring and treatment in the future, the important thing is that she now has a future.
Scientists and doctors are playing God. And it's fantastic. If there ever was a symbol of the power of human innovation and technology, this gorgeous little girl bouncing around in her cot is surely it. The fact that the risk was so high, and the medical technology so new, is cause for more celebration. And though reports are wary of claiming that Layla has been cured of cancer, I'm sure her parents and sister are delighted. What a wonderful moment for science and medicine.
More importantly, this is a much-needed example of the possibilities open to humanity when we manipulate and take control of nature. Changing our cells in this way sounds like something you only read about in comics. It's an incredible achievement: we now have the potential to meddle with our genetics to make us better, stronger, disease-free humans.
The doctors and Layla's family took a risk using this treatment. But this defiant stab in the dark has paid off. It shows the potential we have to change the world, including the way our own bodies work.
Layla's story stands out at a time when humanity's impact on the world, on nature, is thought to be a problem. Faced with the prospect of an ageing population, many bemoan the increasing drain on resources rather than celebrate the fact that we're living longer. Instead of arguing for better research into energy solutions, as well as finding more efficient ways to use the energy resources we have, environmentalist campaigners argue that humans should give up the products of progress – cars, electricity, gas – in order to save the planet. So whether it is a fear of our environmental impact, or the consequences of genetic modification, there is an unwillingness to take risks today. But Layla's story is heartwarming proof that human beings can progress through risk-taking and experimentation, that we can change and improve our lives.
Amid today's doom-mongering and general misanthropy, Layla's story is a reminder of spiked's motto: humanity is underrated. Layla's treatment shows that it is absolutely within our capabilities to cure cancer. So let's stop looking at humanity as a drain on the world's resources, and celebrate what we really are – a force for change. Human achievements show that we can clone food, artificially inseminate, create new types of energy and now, potentially, cure one of the most fatal diseases known to man. The only things standing in the way of realising our aspirations are the limits we've put on ourselves.
Ella Whelan is staff writer at spiked. Follow her on Twitter: @Ella_M_Whelan
To enquire about republishing spiked's content, a right to reply or to request a correction, please contact the managing editor, Viv Regan.