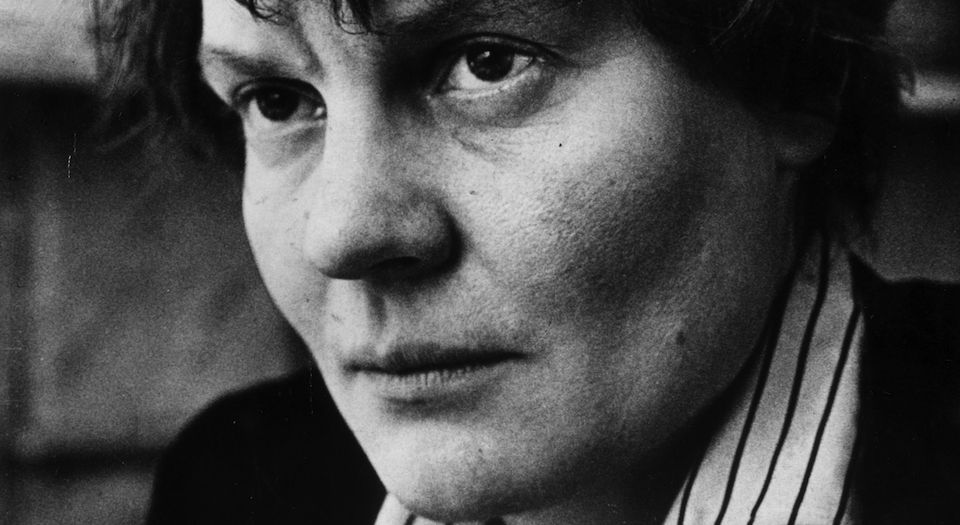 Long-read
Review: Iris Murdoch's letters
A new edition of private correspondence hides as much as it reveals.
Younger readers will know Anglo-Irish novelist and philosopher Iris Murdoch (1919-1999) from her husband's memoir Iris and its film adaptation. Yet, Murdoch dominated British fiction and public thought for a good part of the 1950s, right up until the 1980s. Murdoch occupied a similar position to Virginia Woolf in the 1930s, as an ambitious, highbrow novelist capable of selling well and receiving critical acclaim. Murdoch won every prize available, and was conferred a Damehood and multiple honours by the time dementia overtook her in her last years.
Murdoch was something of a rarity in the British literary world: a novelist who was also a confirmed intellectual, who taught and published on moral philosophy. Her aim as a novelist was to marry mysterious depth and freedom in her characters with the satisfaction of clear artistic form.
In her novels forthright eccentrics, impulsive young women governed by fits of passion and alluring mysterious men interlock with clockwork complexity. A common criticism of Murdoch's novels is that they all concerned middle-class academics and creative professionals searching for spiritual wisdom while wrestling with complex sex lives. While cruel and accurate – to a degree – this criticism displays inverted snobbery. Underlying this attitude is a conceit that the experiences of miners and sheet-metal workers are more authentic and their insights more genuine than those of professors and writers. There is no reason why a class perspective should provide any particular insight into philosophical questions.
There are pleasures to be had from her novels and they deserve to be still read today, although it has to be admitted that some of Murdoch's novels are just superior examples of the Hampstead Novel and the University Novel with a dash of magic realism. The limitations are not so much Murdoch's characters or settings, but the emotional dynamics and differentiation. In The Flight from the Enchanter (1956) Rosa works in a factory but we never get a powerful impression of her working life – the drudgery, tiredness, petty personal politics and so on. The fault is not a dearth of reality but an absence of differentiation, which means readers often do not receive a strong impression of characters, situations and settings. Even in novels of ideas (Murdoch's preferred territory), an author is at an advantage when he or she commands a wide range of persuasive characters and environments even if they are used towards symbolic ends.
It is often the case that writers lead unremarkable lives, as shown by Living on Paper: Letters from Iris Murdoch 1934-1995. Apart from a brief period working with refugees in the aftermath of the Second World War, Murdoch's lived the life of a cloistered academic: teaching, lecturing and writing in Oxford and London, interspersed with foreign lecture tours. It was a routine that allowed her to produce novels on an almost yearly basis. Incident derived from Murdoch's turbulent private life. Despite a long and supportive marriage to John Bayley, Murdoch had many close friendships and love affairs (sexual and platonic, with both sexes) throughout her life. These letters contain emotional conflicts, expressions of joy and desire, complaints of separation and arrangements for assignations. Her impetuosity led her into unwisely close relationships with colleagues and students. She urged one recipient to burn all her letters (he didn't). Letters to writer Brigid Brophy attest to their intimate friendship, with Brophy's erratic temper and emotional demands leaving Murdoch exhausted.
As one becomes familiar with the dramatis personae in Murdoch's life, we warm to her as we see the range of her compassion, irritation, neediness and affection as she handles the changing dynamics of her relationships. The editors have decided to concentrate on the main friendships in the writer's life rather than cherry-picking the most amusing letters or choosing letters to public figures (though there are some). The intense relationship with French writer and thinker Raymond Queneau is documented in full. Sadly, there were apparently few available letters to Elias Canetti, a dominant figure in Murdoch's life. Canetti is generally known now more by reputation than familiarity with his writings. His intellectual prowess greatly influenced Murdoch and they pursued an intermittent romantic affair over decades.
In this collection, we see her change from committed Communist and liberal humanitarian in her early years to a supporter of Margaret Thatcher (albeit alarmed by Conservative-government education reforms). Initially sympathetic towards Irish Republicanism (as portrayed in the novel The Red and the Green (1965)), the activities of the IRA hardened her against Republicanism. Though fascinated by religion's framing of spiritual experience, she comments very negatively about Islam at the time of the Rushdie fatwa. Passionately concerned with moral philosophy and ethics, she became pessimistic about trends in philosophy from the 1970s onwards and frequently warned against Jacques Derrida's deconstructionist approach.
Though she comments on her favourite writers, there is little material here relating to her novels. In an early letter she responds to publisher's guidance regarding a novel in preparation for publication, showing how carefully she balanced mechanics of plot against constraints of plausibility. The editors of this volume do not indicate whether or not this is merely one such letter of many or whether there are actually few of these analyses in Murdoch's correspondence. There are also few one-off letters to fans answering questions, though she is known to have replied assiduously to inquiries.
How would Murdoch feel about having her most intimate thoughts published for the edification (and/or delectation) of the reading public? Who knows? Her husband's memoir of her was published when she was already oblivious with dementia, and the first biography of her appeared after her death. She did have an insistent curiosity about the emotional and romantic life of people around her and made it the substance of her novels. From the mid-1950s onwards she was a published novelist and could have expected her letters to have been of interest to researchers and fans.
Overall, this judiciously edited and informatively annotated collection will expand understanding of, and interest in, Iris Murdoch's writing and send many readers in search of her books, which would not have displeased her.
Alexander Adams is a writer and art critic. He writes for Apollo, the Art Newspaper and the Jackdaw. His book On Dead Mountain is published by Golconda Fine Art Books. (Order this book from Pig Ear Press bookshop.)
Living on Paper: Letters from Iris Murdoch 1934-1995, is published by Chatto & Windus. (Order this book from Amazon UK.)
Picture by: Getty Images.
To enquire about republishing spiked's content, a right to reply or to request a correction, please contact the managing editor, Viv Regan.