Students don't need no datafication
Monitoring student activity destroys the educational experience.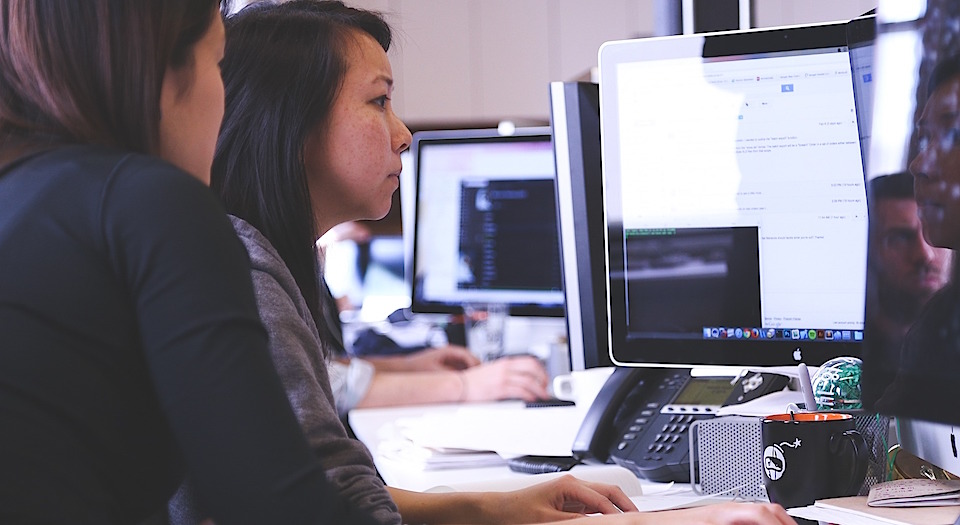 UK universities have been expanding their use of data for some time. Data on the social background, gender and other aspects of students are gathered as universities' public funding is dependent on meeting non-educational goals: social inclusion, social mobility and so on.
A new report, From Bricks to Clicks: the Potential of Data and Analytics in Higher Education, published by the Higher Education Commission, considers how a mass of information on students can be harnessed to 'empower' staff and students. It supports changes that threaten to diminish the value of higher education.
Many wary lecturers experience technology not as an aid in their battle with paperwork and bureaucracy, but as an intensification of bureaucracy and a distraction from their subject. From Bricks to Clicks offers no comfort. It envisages a 'culture where data is everyone's asset and everyone's responsibility'. All lecturers will be 'empowered to perform their roles well in a digital, data-driven world, and should be provided with appropriate training and support to improve their digital capability and data-management skills'. This will eat up time that could be spent researching and teaching.
Yet the cluttering of the academic mind is far from the most significant potential consequences of the report. It also advocates a more intense datafication of higher education. Until now the data collected have been static and aggregated, such as average student-satisfaction scores. From Bricks to Clicks argues for the adoption of 'fluid-learning analytics'. This is constantly updated data on each individual's 'student engagement' through variables such as attendance, library visits and virtual-learning-environment use.
One university says this datafication 'allow[s] us to wrap our institution around the students, while addressing the graduate skill set in innovative, flexible and demanding ways'. Leaving aside the reduction of education to a 'skill set', the notion of wrapping a university around a student makes it sound like Big Brother.
The proposed scope of learning analytics is positively creepy. The use of wearable tech is suggested as a way to generate 'a more complete and powerful portrait of the student'. Fluid-learning analytics could include measuring activity in student societies, and bizarrely even 'activity at the campus bar'.
The report cites Civitas Learning, which operates on 850 US campuses. It provides 'individualised success models to deliver motivational real-time nudges'. Civitas Learning claims to be able to predict, from day one, whether a student will drop out with 83 per cent accuracy. It also claims it can increase pass rates. But what exactly is being passed here? A strategic goal achieved through monitoring and real-time nudges?
From Bricks to Clicks asserts that 'data [collection] promotes trust and public confidence'. No. Data collection feeds off and reinforces diminished trust. Students are not trusted to study, so they need to be watched and prompted. Lecturers are not trusted to teach, so they, too, are watched and judged on their ability to provide a good 'student experience'. The very idea that a student will open a document to read something for their seminar in the knowledge that I will be looking at a graph that will indicate whether they have done this completely undermines trust.
The student should be the subject in their own education, not the object of a 'learning process' prompted and shaped by imperatives extrinsic to the pursuit of knowledge. A student can choose to study or to watch TV, to read the article or to go to the bar. There are consequences to these choices. The important thing is that these are decisions students make, as adults.
Of course, lecturers are not indifferent to these choices. Our role is to inspire, challenge and guide students. Checking up on their study/life balance is hardly likely to help.
Engagement can be measured formally, but thinking can't. The latter requires a commitment on the part of the student to enter into a relationship with their subject, with a body of knowledge and with the academics who teach it. Without that commitment, university education is undermined. Constant monitoring and nudging diminishes that commitment.
The report suggests that learning analytics could be used for the upcoming Teaching Excellence Framework. If your students are not engaging, this could reflect badly on your teaching. This is not wholly wrong per se (a good lecture may inspire students to read more widely), but it assumes that students' choices are not their own responsibility. That undermines an assumption of autonomy that is vital if we are to push and challenge students.
From Bricks to Clicks claims that students will be empowered by being able to monitor their own engagement, and compare it (on a handy graph) against that of their peers. I am all for students being competitive, but I would prefer it if this was through arguing through issues in their studies rather than totting up library visits.
A myth repeated in From Bricks to Clicks is that students and wider society are demanding this datafication. But the demand for more information seldom comes from students. It is driven by politicians keen to turn education into a political football, a servant of social and economic goals.
In fact, From Bricks to Clicks shows how it's educational institutions themselves that promote students as consumers of a service that comes with wraparound care. Most students approach university – a new and exciting stage in their life – with very open minds. They want interesting lectures given by people with authority in their field. I doubt prospective students will ever get excited at the prospect of checking their student engagement and 'self monitoring'.
From Bricks to Clicks is not indicative of the tyranny of technology – there are numerous very positive uses of technology in teaching and research. Academics welcome anything that reduces the bureaucratic workload and frees up their time. But this report moves things in the opposite direction. It diminishes the intellectual content of academic relationships, and, through the advocacy of a 'wraparound' educational culture, shields students from having to take responsibility in education and in their lives.
Jim Butcher is a lecturer at Canterbury Christ Church University, specialising in tourism and conservation. He is co-author of Volunteer Tourism: The Lifestyle Politics of International Development, published by Routledge. (Order this book from Amazon(UK).)
To enquire about republishing spiked's content, a right to reply or to request a correction, please contact the managing editor, Viv Regan.