Bill Leak: a free-speech hero
Brendan O'Neill pays tribute to the great Australian cartoonist.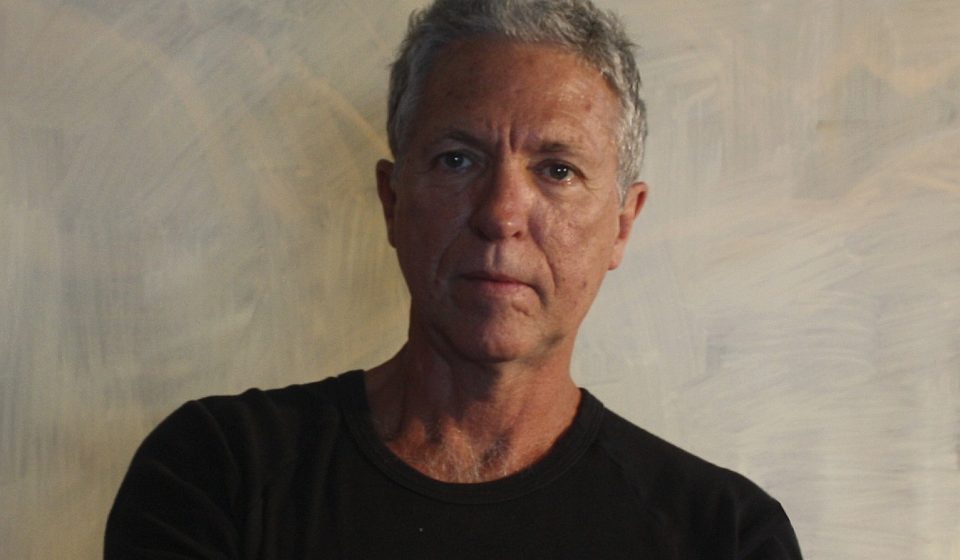 Bill Leak, the great Australian cartoonist and painter and a dear, loyal friend of spiked, died this morning. He was 61. That his death, unexpected, comes just two days after the mirthful Sydney launch of his brilliant new book Trigger Warning: Deplorable Cartoons by Bill Leak makes what would have always been a tragic passing even more so. Bill was justifiably proud and excited about his new book, which is a collection of his best consensus-slaying cartoons. It should stand as a tribute to him now.
Bill was the daily editorial cartoonist for the Australian. He was a rare breed in these politically coy, morally strait-jacketed times: a satirist unafraid of offending; a cartoonist willing to look lazy, illiberal groupthink in the face and call it out. Whether he was ridiculing PC strictures or mocking green pieties or lambasting hypocritical politicians, his driver was always a big-hearted humanism. He believed deeply in freedom and in the iconic Oz ideal of the 'fair go' – the egalitarian conviction that any bloke or lady should have the opportunity to get on and do good – and he instinctively bristled at any ideology that sought to stifle those values.
His pen was often a knife in the heart of 21st-century stupidity and authoritarianism. There was the cartoon of a spotty, spoilt kid telling his parents he's off to Syria to join ISIS's war on Western freedoms. 'No need for that, son, they're giving them away', says dad. There was his cartoon of dirt-poor Indians wondering if they're meant to eat the solar panels sent to them by Western greens. Ridiculously, but predictably, he was called racist for that one even though his target was obviously haughty, self-righteous greens who think the Third World needs eco-lecturing rather than food and growth. There was the genius, moving cartoon of a bald, freshly dead Christopher Hitchens, fag in mouth, shocked to find that there is a Hell and to find himself in it shovelling coal. Small comfort: Mother Teresa is there too. 'Oh well, at least I was right about you', Hitchens says.
Leak never set out to offend, but in a time when many love nothing more than to take offence, than to find stuff that rattles their identity or self-esteem and cry 'Crush it!', he inevitably became an offender. 'It's getting a lot easier to offend people because they actively seek out offence', he once said. 'The self-righteous these days like nothing more than taking affront.' Bill, like others who cling to properly liberal ideals and who believe in the fundamental robustness and goodness of people, often found himself the target of Twitterstorms, and worse, in our ever-more tetchy, illiberal, fragile era. He hated PC, viewing it as the Yin to the Yang of larrikinism: the old, probably convict-derived Australian attitude of questioning authority and being a pain in the arse of all breeds of moralism. PC is 'a means of imposing totalitarianism by stealth, perfectly suited to the cowardly', he said.
In recent years, he even found himself persecuted for his cartoons. Persecuted is not too strong a word for it. After the Charlie Hebdo massacre he drew a cartoon of Muhammad, in an act of solidarity and defiance, and subsequently received death threats. It got so serious he had to move out of his home. Scandalously, instead of standing by him and defending his freedom to draw anything and mock any god, Australian leftists later signed a letter denouncing Bill for his cartoon of an Aborigine dad who can't remember his son's name: a stinging depiction of the unbelievable poverty and depravity many Aborigines still live in but which the boneheaded left wilfully mistook for racism. It was a Stalinist-like letter, a shameful parade of intellectuals publicly demanding the punishment of a cartoonist for being offensive. Bill was charged over the cartoon under Section 18C of Australia's Racial Discrimination Act. He was hounded by Islamists, leftists and agents of the state: an axis of eejits, a motley crew against liberty, a new, chilling McCarthyism putting satirists rather than Communists in the dock.
Some are today saying that Bill was hounded to death by such formal and informal censure. He would not have wanted to play the victim card, but there is no doubt that censorious attacks on people have an impact. Being protected by police, moving home, having to answer an hysterical court-made accusation of racism – these are deeply unpleasant experiences. Once I was having a catch-up with Bill in Sydney and I took a photo of us. 'Don't put it on Facebook or anything', he said: 'I'm not allowed to give out my location at the moment.' Bill dealt with his haters and harassers with style and humour. He thought they were all ridiculous. But intolerance can take a toll. Censorship is cruel. The public shaming of people over what they think is nasty and medieval. And Bill deserved none of it.
I was lucky to have been Bill's friend. We first met in 2014 at a talk I gave in Sydney, on 'Nannies, Nudgers and Naggers'. We instantly bonded over our shared dislike of bureaucratic bores who don't trust people to be free. Bill trusted people to be free. We need a few more like him – people willing to stand up for reason and liberty, and willing to say what they think even as the consequences for doing so grow more severe. spiked extends its condolences to Bill's wife Goong, stepdaughter Tasha, and sons Johannes and Jasper, and we recommend his book Trigger Warning to you all.
Brendan O'Neill is editor of spiked.
To enquire about republishing spiked's content, a right to reply or to request a correction, please contact the managing editor, Viv Regan.