Destroy the Emmett Till painting? This is hysteria 
The destruction of artworks is censorship at its ugliest.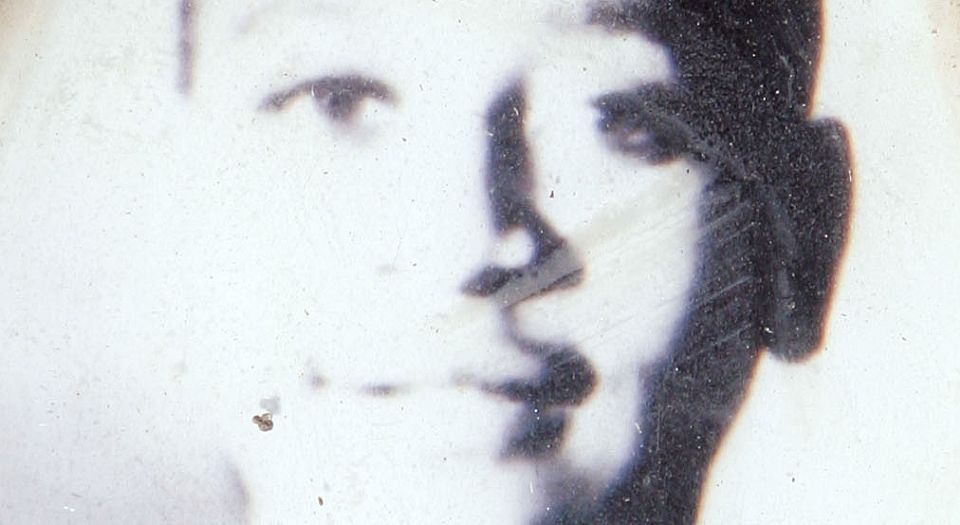 The wilful, deliberate destruction of art is an uncomfortable and painful thing to contemplate. We are rightfully shocked when we read about the Nazis burning 4,000 avant-garde artworks in Berlin in 1939 because they were 'degenerate'. Outside the Galerie nationale de Jeu de Paume in Paris in 1942, the Nazis burned works by Picasso, Miro, Paul Klee and Salvador Dali. The nihilistic impulse to destroy art recently reappeared when ISIS released a video in February 2015 showing its members smashing ancient artefacts from the Assyrian and Akkadian empires. 
But the cry for the destruction of artworks now also rings out closer to home, in the Western world. In September 2014, I wrote for spiked about the killing off of Brett Bailey's performance tableaux Exhibit B by anti-racist protesters. The message of the protest was that a white South African artist had no right to make work about the atrocities of slavery and the horrors of colonialism. 
Now, across the Atlantic, at the Whitney Museum of American Art in New York, there are calls to have a painting by 41-year-old Brooklyn-based artist Dana Schutz removed and destroyed. Her painting, Open Casket (2016), depicts the body of Emmett Till, the 14-year-old black boy who was brutally tortured and murdered in Mississippi in 1955. The work was selected by two Asian-American curators, Christopher Y Lew and Mia Locks, who put together this year's Whitney Biennial. This high-profile showcase of works by American artists aims to embrace diversity and the political current of contemporary America. 'The formation of self and the individual's place in a turbulent society are among the key themes reflected in the work of the artists selected', reads the gallery's website. 
Schutz's painting has been singled out by black British-born artist Hannah Black in an open letter. The letter, which initially only black artists were allowed to sign, urges the museum to remove Schutz's painting, 'with the urgent recommendation that the painting be destroyed and not entered into any market or museum'. Black and the other signatories seem to be offended that the work was produced by a white woman. 'The subject matter is not Schutz's; white free speech and white creative freedom have been founded on the constraint of others, and are not natural rights. The painting must go', they say.
Open Casket is an expressive, abstract painting based on photographs of Till, who was killed for allegedly flirting with a white woman, Carolyn Bryant. (A 10-year-old interview with Bryant, which recently resurfaced, confirmed that she made up much of her testimony.) Bryant's husband and half-brother beat and shot Till, before tying him to a 75-pound fan with barbed wire and dumping his body in the Tallahatchie River. The horror of the murder was compounded by the acquittal of the two men by an all-white jury. Till's mother requested his body be displayed in an open casket at his funeral in Chicago. She wanted to 'let the people see what I have seen'. Tens of thousands of people filed passed the casket. The brutality of American racism was exposed to the world, fuelling demands for civil rights.
How can art interpret such a horrendous image, of a young face beaten to a pulp? What can a painting reveal that the stark realism of the photograph cannot? These are tough questions, but Schutz is entitled to try to answer them in the course of her work. Open Casket is a close-up of Till's face, and his smartly dressed upper torso. The brushstrokes on his face are loose, expressionistic, muted in colour – a stark contrast to Schutz's usual vivid, colourful and at times grotesquely contorted human figures. A digital copy of the painting cannot do justice to seeing the real work. There is an uneasy tension in it between beatific transformation and brutality. 
Had it been painted by a black artist, Open Casket would not have caused such controversy. And yet because Schutz is white she's been accused of straying into forbidden territory. The painting is still up at the Whitney, but another artist, Parker Bright, is protesting by standing in front of it every day, wearing a t-shirt with the words 'Black Death Spectacle' on the back. The humanity the work conveys has been racially essentialised. In effect, the protest is saying that white people cannot shake off their 'white supremacist' past in relation to slavery and racism against people of black-African descent: it's in their DNA, and therefore this subject is off limits to them.
At the Whitney, a protest against Dana Schutz' painting of Emmett Till: "She has nothing to say to the Black community about Black trauma." pic.twitter.com/C6x1JcbwRa

— Scott W. H. Young (@hei_scott) March 17, 2017
This race war in art is divisive and sectarian. Along with the shrill cries against 'cultural appropriation', this protest undermines the capacity of art to bring people together, as compassionate beings. The arguments being made by the black radical intelligentsia against Schutz reveal the segregationist nature of identity politics, which carves up people and culture along racial lines. If people believe Schutz's painting failed to do justice to its subject, then they should critique and judge it. But to call for it to be removed, and destroyed? This is censorship at its most ugly – and it must be opposed.
Manick Govinda is head of artists' advisory services and a producer for Artsadmin. He is writing in a personal capacity.
Picture by: Getty
To enquire about republishing spiked's content, a right to reply or to request a correction, please contact the managing editor, Viv Regan.