The myth of 'caring liberals'
Progressive politics is now about feeling good, not doing good.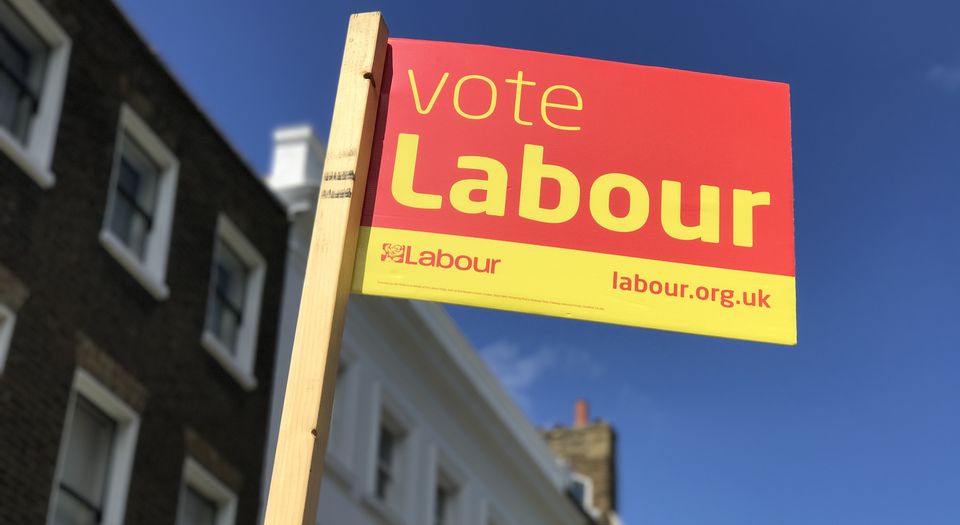 It's long been a common assumption that liberal, left-wing people are more caring than those on the right, that they are more compassionate people than conservatives. Right-wing people, by contrast, are generally assumed to be selfish, greedy and generally horrible. This consensus explains why now, if you live in a British city or large town, you will be surrounded by a multitude of signs outside houses exhorting you to vote Labour, Liberal Democrat or Green, and why you will scarcely see any 'Vote Conservative' signs. Everyone wants to be seen as a caring lefty, and no one wants to parade their right-wing opinions.
I have never fallen for this myth myself, that left-wing people are better or morally superior people. If anything, and if we are going to judge a person's character by their politics, I've always been more inclined to believe the opposite – that people who loudly espouse caring politics tend to be more egotistical and selfish. This is because the main things that ostentatious liberals care about are themselves, their public image and their reputation as really nice people.
The 'caring liberals' myth was exposed once again in the aftermath of the Manchester bombing. The bien pensants were on hand to issue clamorous declarations of peace, love, hashtags and sympathy, but few from the liberal media or in the Labour Party dared to speak out unequivocally against the obvious evil afoot: Islamism, an extreme variant of a creed that now deliberately kills children.
The thing that metropolitan liberals fear most is to be accused of racism and being 'right-wing'. They are utterly terrified of losing face this way. Hence in times of terror, they stick to pacifist platitudes and evasive, deceitful words. Far better, and far safer, to direct their anger instead against people like Katie Hopkins and other non-U vulgarians. For the liberal left, the abiding concern is always: how do I make myself look good out of this situation?
This reluctance to speak the truth after Manchester is indeed despicable, but none of us is surprised. The tactic by the liberal left has always been to change the subject of a conversation about Islamist terrorism, and to instead invoke the mythical spectre of 'Islamophobia'. Or 'foreign policy'. Or 'root causes'. This egotism is all the more outrageous in that it masquerades itself as altruism and outward-looking compassion.
This behaviour is not new. It's part of our Christian heritage, which long ago instilled in our collective mindset the notion that self-abasement and self-hatred are virtues. George Orwell wrote copiously about the liberal left's infantile, attention-seeking self-hatred. And I remember my dad telling me about a letter he read in the Guardian in the 1960s, from a reader who would bump into West Indians and Pakistanis on purpose on the buses, just so he could say sorry to them. 'We are all guilty' remains the mantra of simpering, self-flagellating pietists.
'Progressive' politics today is about feeling good first, making yourself look good second, and doing good third. Ostensible and ostentatious liberal politics is now less about changing the world and more about you. Nietzsche's warning about conspicuously caring types remains pertinent: 'Where in the world have there been greater follies than with the compassionate? And what in the world has caused more suffering than the follies of the compassionate?'
---
Respectable prole-bashing
According to research from the University of Bath, immigrants to this country from eastern and central Europe stop working harder than Britons after two years in the country. As The Times put it, 'East Europeans work harder then become lazy like the British'.
Such a snide headline rests on a myth so beloved of smug, wealthy liberals who magically dress-up hating their own countrymen and exploiting cheap foreign labour as international cosmopolitanism. Never has prole-hating had such a respectable veneer.
But the British aren't inherently lazy. Immigrants, from whatever country and into whatever new country, always work harder. As a rule, immigrants tend to come from countries where wages are much lower, and they tend to be singletons who don't have mortgages or children to pay for. Newly arrived immigrants also seldom have social security to fall back on. British workers will not do the jobs newly arrived workers do because they aren't happy to accept three-month contracts while living in multiple-room dwellings and on the minimum wage or on the black market.
There once was a time when to be 'progressive' was to demand better wages and conditions for workers, rather then to call them 'lazy' for not wanting to live and work in Dickensian conditions. This sniggering mockery must stop.
---
Sgt Pepper: a nostalgia trip
When talking about the album Sgt Pepper's Lonely Hearts Club Band, there's an unspoken rule among journalists to mention that it wasn't the greatest album by The Beatles. The mandatory coda will conclude that 'most fans will tell you that Revolver or Abbey Road was better'. A second diktat runs that Sgt Pepper was the first truly 'psychedelic' album by the Fab Four – that it epitomises The Beatles at their most mind-expandingly trippy.
Sure, as we celebrate the 50th anniversary of its release, it's worth keeping in mind what a truly ground-breaking album it was. And yes, 'Lucy in The Sky with Diamonds' and 'A Day in the Life' were mind-altering masterpieces without precedent ('Within Without You' was also without precedent, but everyone skips that dreadful dirge). But it's worth remembering, too, that Sgt Pepper was in essence a cosy, retrospective and nostalgic album. It signified The Beatles' desire to escape modernity and the convulsive pop music scene of the 1960s.
It's no surprise that such a retrospective, escapist album appeared the year after The Beatles stopped touring and around the same time they took up drugs in earnest. The Beatles by 1967 were literally and mentally on a trip from reality, to the degree that they pretended to be a different band.
Just listen to Sgt Pepper again: 'When I'm Sixty-Four', 'Lovely Rita', the lament of 'She's Leaving Home', with its final 'Amen', or that paean to the halcyon days of the circus, 'Being for The Benefit of Mr Kite!'… And it doesn't even include the two legendary songs of yesteryear that were meant to appear on the album (before EMI decided to issue them as a double-a side single): 'Penny Lane' and 'Strawberry Fields Forever'. The LSD celebrated in Sgt Pepper might as well today stand for the pounds, shillings and pence of days gone by.
Patrick West is a spiked columnist. His new book, Get Over Yourself: Nietzsche For Our Times, will be published on 1 August by Imprint Academic. Preorder it here. Follow him on Twitter: @patrickxwest
Picture by: Getty Images.
To enquire about republishing spiked's content, a right to reply or to request a correction, please contact the managing editor, Viv Regan.