Operation Sanctuary: no easy answers
We need to do more than 'call a spade a spade'.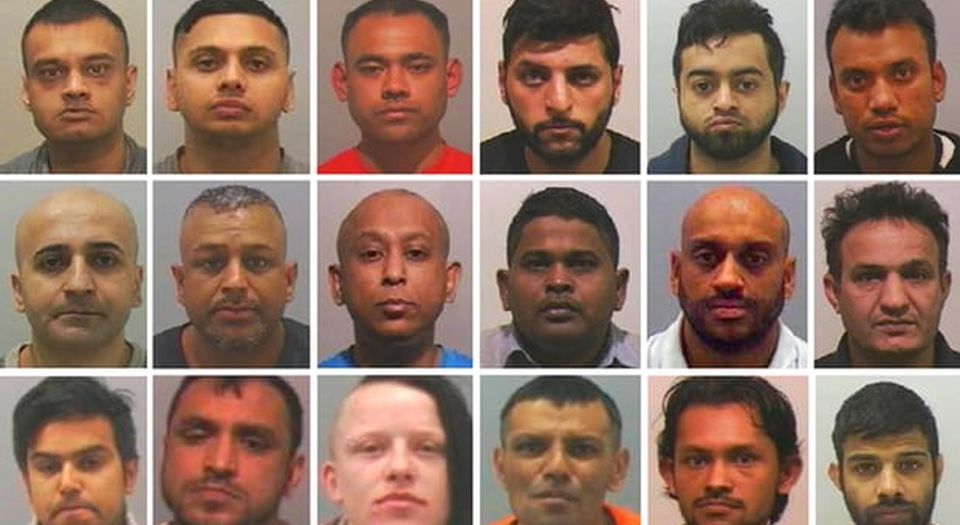 The full facts of Operation Sanctuary have been released. Seventeen men and one woman have been convicted across four criminal trials, which concluded this week, for abusing women and girls in Newcastle. They were variously convicted of rape, supplying drugs and conspiracy to incite prostitution.
Those found guilty were part of a network that provided drink and drugs to vulnerable women and girls, some as young as 14, before having sex with them. The abuse took place at organised 'sessions' across the West End of Newcastle. There was controversy around the police's use of a paid informant who had himself been convicted of drugging and raping a 15-year-old girl. The police apparently paid the man £10,000 for information about the network, although they insisted that the evidence he procured was only used to establish the facts about the operation, and was not used in the trial itself.
As in several high-profile grooming cases before it, those convicted under Operation Sanctuary were predominantly Muslim men. And in response to this case, there has seemingly been a greater willingness to discuss it in the context of Islam. One article said that it was time that we 'called a spade a spade', and that it was not Islamophobic to point out that the men were Muslim. The Daily Mail called for the crimes to be considered racially aggravated, on the basis that the victims were targeted for being white.
But others have been less willing to concede that the crimes had any connection to Islam. Many pointed out that we could just as easily focus on the fact that the men all worked in the nighttime economy, or that they all lived in the same area. One piece blamed government cuts to sex education, arguing that the girls who were abused were left unaware of the boundary between romance and abuse.
This isn't rocket science. It is clear that aspects of Islamic culture encourage an appalling attitude towards Western women. There was evidence of deep-rooted misogyny among the men convicted. One had said that white women were only good for sex and should be 'treated like trash'. Such attitudes were also an evident motivating factor in the crimes in Rotherham. Sexual offenders commit their crimes for a multitude of reasons, but where a particular cultural influence plays a role it is important that it is recognised. One contributor to a Newsnight discussion on Operation Sanctuary last night made the point well: a cultural outlook within Islam, in which women obtain honour through duty to their home life, casts white working-class girls, who like to go out in short skirts and drink on a Saturday night, as inferior. It isn't difficult to see how aspects of Islamic culture may have informed these crimes.
This fact doesn't tell us anything about all Muslim men, nor does it tell us much about Islam as a faith or belief system. Of course, these men were not acting on the basis of their faith when they plied girls with drugs and alcohol, called them 'trash' and raped them. They are bad Muslims, but they are Muslims all the same. Their actions were informed by a culture connected to their faith. It would be wrong to pretend that this link did not exist to the end of avoiding difficult questions.
But while we shouldn't shy away from an open discussion about the cultural and religious factors at play, we need to address all the complexities. Just as downplaying cultural issues is a form of evasion, so too is focusing only on those issues. These crimes were able to occur because of the genuine vulnerability of the victims. In today's justice system, the term 'vulnerable' has become a very broad category. But these victims were vulnerable in the truest sense of the word. It's what made them targets of the gang. Some were vulnerable because they were young. Others were vulnerable because they were dependent on drugs and alcohol. These men relied on those vulnerabilities to get what they wanted.
It is important that we do not detract from the moral culpability of the perpetrators. If we buy into the idea that rape and sexual violence is purely the product of a malevolent culture, then we risk letting criminals off the hook. Each of the men in this gang made specific moral decisions regarding their crimes. The claims that these rape gangs represent some 'epidemic' risks making them seem almost inevitable. Exploring the cultural backdrop to these crimes cannot undermine the fact that these men decided to do what they did. It is the combination of cultural influences and the moral depravity of the perpetrators that gives rise to these cases.
Rushing to 'learn the lessons' of Operation Sanctuary should not mean ignoring its complexity – the interplay between culture, moral culpability and the vulnerability of the victims. The specifics of the case should not be clouded by our various political priorities. We should be unafraid of discussing the questions raised by these cases, including those that are culturally sensitive. But we should also recognise that paying attention to one aspect at the expense of all others will inevitably distort our perception. It is never enough simply to 'call a spade a spade'.
Luke Gittos is law editor at spiked and author of Why Rape Culture is a Dangerous Myth: From Steubenville to Ched Evans. (Buy this book from Amazon(UK).)
To enquire about republishing spiked's content, a right to reply or to request a correction, please contact the managing editor, Viv Regan.