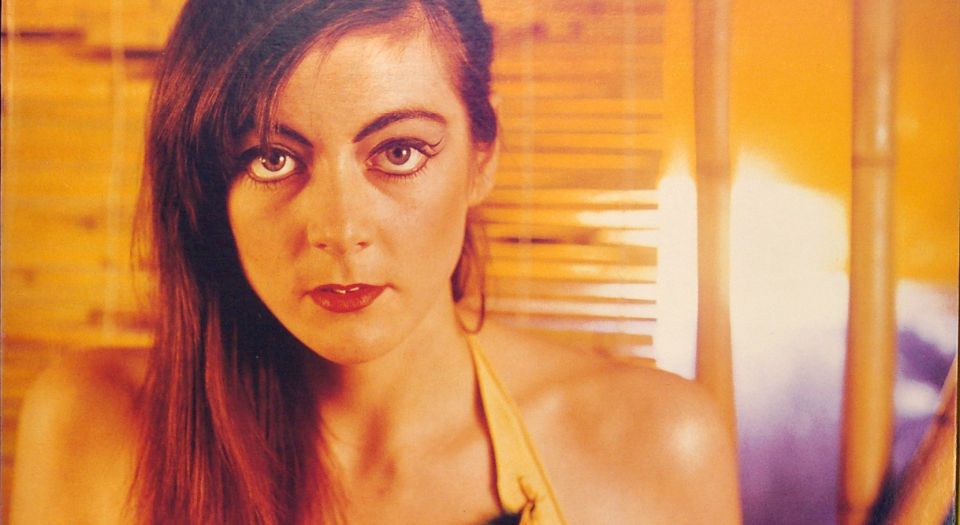 Long-read
Art Sex Music… and freedom
Cosey Fanni Tutti's entertaining life story also captures her bracing commitment to personal freedom.
Cosey Fanni Tutti's extremely entertaining autobiography Art Sex Music vividly describes her part in the countercultural movements of the 1960s, the musical and artistic subcultures of the 1970s, and the development of electronic music through the 1980s and 1990s. She, along with her fellow artists and musicians, pushed back against social expectations and sought to create spaces in which artists and musicians were entirely free to express what they wished, even if what they expressed was deemed highly offensive or confrontational.
The quest for artistic and cultural autonomy that Cosey narrates seems entirely remote from the approach of many involved in the arts today. They often seem to be more interested in policing the artistic and cultural expression of others, especially those deemed guilty of cultural appropriation, and creating Safe Spaces where only certain expression is permitted. It is the stark contrast between the way that Cosey and her co-conspirators approached artistic and individual freedom and the way it is approached today, that lends her memoir substance and makes it a thought-provoking and engaging piece of work.
The issue of autonomy and the freedom to choose one's own destiny inform Cosey's life from her early years in Hull onwards. Born Christine Newby, she became drawn into the late 1960s avant garde scene in Hull, where she met Genesis P-Orridge and subsequently joined the COUM Transmissions art collective he had set up. He renamed her 'Cosmosis', eventually shortened to Cosey. As she became more involved, she had to make her first step towards personal autonomy by breaking free of her disapproving father. Their relationship seems typical of many parent-child relationships of the time – he brought her up to value respectability and social convention, while she was excited by music and the potential for different ways of living offered by the counterculture of the 1960s. As is so often the case in her story, when authority, in this case in the form of her father, tries to control her, she resists. Ultimately, their relationship entirely broke down and she was not to speak with him again before his death.
Her description of her involvement in the Hull scene is entertaining. Featuring local hippies, bikers and skinheads, it is a reminder of a time when the existence of distinctive subcultures characterised even small-town life. The collective set up a commune in a building nicknamed the Ho Ho Funhouse, where Cosey and fellow COUM members began expanding their art projects or 'actions.' Inspired by Andy Warhol's Factory, they went from dressing up in glittery costumes and taking part in the postal-art movement (sending works of art through the mail, in order to bypass the gallery system) to performing more confrontational street 'actions', designed to challenge and provoke. As a result of the latter, COUM began to attract disapproval from local skinheads and the police, which prompted the realisation that London was likely to provide more opportunities to develop their work.
It is in London, in a run-down studio in the East End, that Cosey's creative purple patch began. Anyone with an interest in 1970s London will enjoy her descriptions of the various scenes she involved herself in. Most challenging, from a contemporary standpoint, was her deliberate involvement in the world of stripping and pornography. What is interesting is that she describes her involvement in these areas very directly, with no sense of victimhood. She acknowledges the trials and tribulations that were involved, but the sense that she was acting while fully in control of her decision making is notable:
'The sexual exploitation of women by men was the feminist hot topic, very high on their agenda, and I and other sex workers were perceived as the enemy… I was transgressing rules – feminist ones included. I live my life as a "person", seeing all options as being equally open to me and everyone else. I refuse to be defined or confined by my gender.'
Cosey did what she did as it was interesting to her, financially helpful and fuel for her art. In the eyes of contemporary feminists her actions would be as unforgivable as they were to the feminists of the 1970s, but her bracing rebuttal of the victim label – 'I was no "victim" of exploitation' – is refreshing and typical of her determination to retain her personal autonomy.
The culmination of much of her work in pornographic magazines came with their display at the Prostitution exhibition at the Institute of Contemporary Arts in 1976, which also featured the debut of the new COUM project, Throbbing Gristle. Before Prostitution opened, the ICA decided only to allow members to see the magazines after they made a request to do so, because to display them in public risked prosecution. The exhibition was considered scandalous by the press, but it did, of course, raise her and COUM's artistic profile and formed part of the battle against the censorship then being pushed by the likes of Mary Whitehouse and the Festival of Light.
Following her ICA show, Cosey increasingly focused on music, initially in the form of Throbbing Gristle. In some ways their influence has been more lasting than that of the performance art and 'actions' of the COUM collective. They were pioneers of what has become known as 'industrial' music, characterised by jackhammer beats, white noise, distorted vocals and determinedly provocative titles, such as 'Zyklon B Zombie'. Although part of the post-punk scene, they were separate from it, too, which perhaps explains why Cosey makes only limited references to the wider music scene of the time. As Cosey writes it, they appear to be a somewhat hermetically sealed art project and there is only passing references to the social and political turmoil, Cold War paranoia and 1970s fascination with science fiction and dystopian visions which formed a backdrop to their emergence. There is little that explains how and why they developed the sound that they did. One amusing anecdote concerns a performance they gave at the private Oundle boarding school, after a pupil there persuaded his music teacher to invite them, telling him that they were avant-garde and 'a bit like John Cage'. One can only imagine the reaction of both the pupils and teachers present when confronted by the howling feedback produced by Throbbing Gristle in full flight.
A central figure in the story is that of Genesis P, the original member of the COUM collective, lead singer in Throbbing Gristle and Cosey's lover until she met her long term partner Chris Carter. Although Genesis P emerges as a deeply egotistical and manipulative character, there is much to entertain in her recounting of their relationship. He wanted an open relationship and encouraged her to take part in group sex, as part of the post-Sixties experiments in free love, but she was still expected to perform the traditional domestic female role of doing the shopping and housework. Ultimately, Genesis P became deranged when, having encouraged her to have sex with other people, she met the subsequent love of her life, Carter, with whom she has been in a relationship ever since. The break-up of her relationship with Genisis P led to the break-up of Throbbing Gristle.
The years covered by the latter chapters are dominated by her work in electronic music, with Carter, as part of their group Chris and Cosey, and the story of Throbbing Gristle's re-formation and subsequent sabotaging by Genesis P himself. There is much to savour here, particularly the tales of Genesis P's outrageous demands and ego-driven behaviour, although this becomes somewhat repetitive by the end of Art Sex Music.
Overall, Cosey has provided an entertaining, fascinating insight into the alternative cultures of the 1960s and 1970s. The society she describes seems very different to the Britain of today. In many respects, it was staid, hidebound and often discriminatory but, at the same time, there is a rawness to the culture she describes that somehow sounds freer than that which exists in Britain today, with individuals' lives relentlessly regulated and intruded upon. At the time, many progressives stood with people like Cosey against the police and a censor-happy establishment. Today, of course, so-called progressives are frequently to be found in agreement with the establishment about the need for censorship.
Cosey's book is worth reading, if only for the bracing reminder that it is possible to resist those who seek to undermine freedom of expression and individual autonomy. There are vital lessons here for those who want to resist the ever increasing restrictions that even erstwhile radicals seek to place on cultural expression.
One of the problems today is that the arts have been colonised by state agencies since the 1970s. Indeed, many argue that the arts can only survive through the endorsement of quangos, state agencies and, post-Brexit, EU funding. Yet Cosey shows us that there was a time when artists and musicians got on with producing their work without waiting for a cheque and seal of approval from the state. Art Sex Music is a testament to the importance of defending people's self-expression, autonomy and creativity.
Steve Bremner is a writer based in London.
Art Sex Music, by Cosey Fanni Tutti, is published by Faber and Faber. (Buy this book from Amazon(UK).)
To enquire about republishing spiked's content, a right to reply or to request a correction, please contact the managing editor, Viv Regan.