No, Russian ads didn't win the election for Trump
The Facebook ads scandal is built on a low view of voters.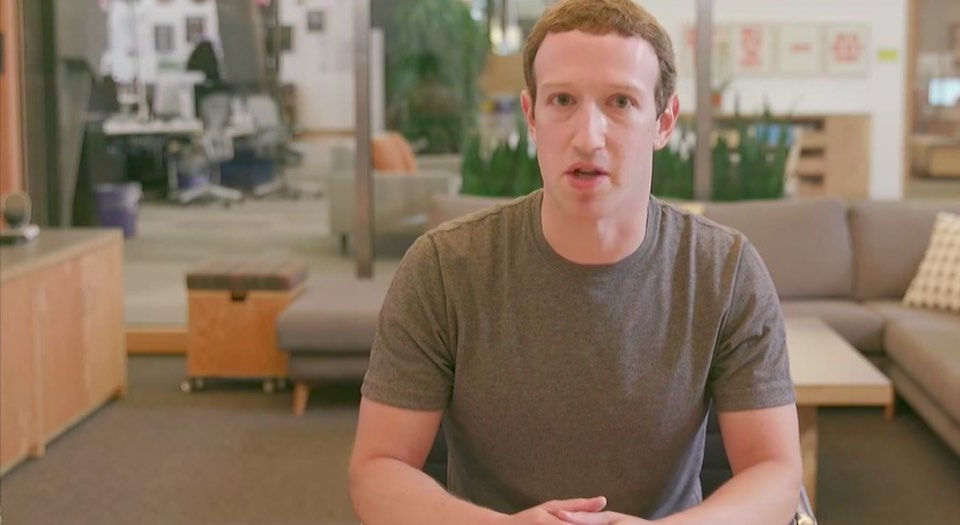 It seems hard to believe we are almost at the first-year anniversary of the election of Donald Trump. This also means we have endured almost a year of searching for 'why?'. The great and good, united in their hate for Trump, have sought to blame, variously, fake news, social media, and misogyny. But there is one consistent contender for the answer to 'why?' that they keep coming back to: Russia. Russia is to blame. America's longtime nemesis, this all-round baddie, made Trump president.
Russia-blaming is back in the headlines this week. Facebook has announced it will give US Congress copies of 3,000 ads it sold to Russia-linked accounts during the 2016 presidential campaign. Cue numerous columns about Facebook's power to influence democracy. CEO Mark Zuckerberg, freshly back from paternity leave, released a video announcement in which he said: 'I care deeply about the democratic process and protecting its integrity.' He went on to list measures Facebook would take to ensure its ads process becomes more transparent.
'A foreign country's use of Facebook's vaunted targeting capabilities in an effort to sway a close election is deeply disturbing', said an article in Verge. Using a particularly clunky metaphor, a Guardian writer said Zuckerberg's video was a 'concerted effort to put lipstick on the pig of Facebook's role in swaying the 2016 presidential election'. The general consensus seems to be that Russian sources were able to influence the election thanks to lax Facebook advertising regulations.
But just how big is the scope of such ads? Facebook has said 3,000 ads, costing around $100,000 in total, were purchased by 470 phoney accounts. This is minuscule. To put it into perspective, the Trump campaign ran 175,000 versions of the same ad in the space of one day during the campaign. Both Trump's and Clinton's campaigns spent tens of millions of dollars on digital advertising, on Facebook and elsewhere.
So far, copies of the offending Russian ads have not been made publicly available, but according to the latest reports, they did not explicitly mention the presidential candidates or policies — instead they highlighted divisive social issues. As Alex Stamos, Facebook's chief security officer, says: 'The vast majority of ads run by these accounts didn't specifically reference the US presidential election, voting or a particular candidate. Rather, the ads and accounts appeared to focus on amplifying divisive social and political messages across the ideological spectrum — touching on topics from LGBT matters to race issues to immigration to gun rights.'
'Their aim was to sow chaos…. In many ­cases, it was more about voter suppression rather than increasing turnout', Senator Mark Warner, vice chairman of the Senate Intelligence Committee, told the Washington Post. The top Democrat on the House Intelligence Committee, Adam Schiff, said: 'I think the American people should see a representative sample of these ads to see how cynical the Russians were using these ads to sow division within our society.' Schiff has been briefed on the ads, but he hadn't actually seen them when he made these comments.
Politicians and commentators are keen to attribute great power to Russia, treating it effectively as the decider of the US election. And this is before the House and Senate intelligence committees have started to review the ads, and without clear-cut evidence that the Facebook accounts responsible for the ads are linked to the Kremlin. I can't be the only one who thinks this all has the whiff of a conspiracy theory right now.
There are demands that Zuckerberg take responsibility for, and possibly even rethink, the power of Facebook in political matters. His newly announced transparency measures are designed to start doing this. But as Wired points out, these may not prove effective. The US system for regulating political advertising is already 'loophole-ridden', allowing political advertising to remain anonymous as long as an advert doesn't explicitly tell its audience to vote for a specific candidate. Considering the majority of Facebook ads in question do not explicitly mention candidates or the election, it is likely they would 'fly under the radar' of any new Facebook or current US legal measures on political advertising.
This looks like a political panic based on little evidence. And as with the fake-news panic before it, it is driven by a pretty old prejudice: the idea that the public is gullible. The suggestion is always that people didn't really vote for Trump using their own agency, having weighed up his views and policies. No, they went for Trump because they had been hoodwinked by some divisive Russian ads or by made-up 'news' stories about Hillary that spread through social media. It's incredibly insulting. And now, on top of this paternalistic treatment of voters, Congress is threatening greater regulation of political ads on social media – a clear sign of the establishment's lack of trust and confidence in voters' capabilities.
Zuckerberg says he wants to uphold democratic integrity. A noble aim. If US politicians and media share that same aim, they should drop the patronising and increasingly hysterical narrative about Russia brainwashing the little people, and trust that free, open debate is the best basis for political life.
Naomi Firsht is staff writer at spiked and co-author of The Parisians' Guide to Cafés, Bars and Restaurants. Follow her on Twitter: @Naomi_theFirsht
To enquire about republishing spiked's content, a right to reply or to request a correction, please contact the managing editor, Viv Regan.