Young feminists, listen to your elders
Margaret Atwood is right: we must defend due process.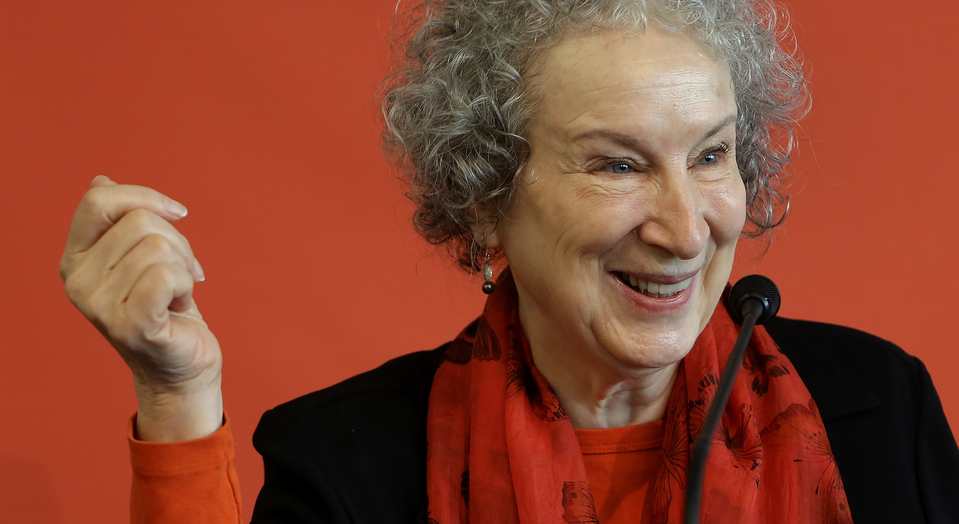 Margaret Atwood, author of The Handmaid's Tale and feminist hero, has apparently lost her halo.
After writing a piece raising concerns about the #MeToo movement in the Globe and Mail, Atwood has been slammed as yet another traitor to the feminist cause. Following a backlash to her article from Twitter users, Atwood sarcastically tweeted: 'Taking a break from being Supreme Being Goddess, omniscient, omnipotent, and responsible for all ills. Sorry I have failed the world so far on gender equality.'
What did Atwood say that was so offensive? She argued that in order for the fight for women's equality to mean something, we have to protect due process. This is what has enraged so many – a defence of justice. Beyond that, Atwood's article was gentle, thoughtful and firmly on the side of women. 'This is a very important moment. I hope it will not be squandered', she wrote. 'In order to have civil and human rights for women there have to be civil and human rights, period', she continued, warning against the growing trend among #MeToo campaigners to call for the sacking and condemnation of alleged sexual abusers on the basis of hearsay.
Atwood's article was primarily addressing a particular case of injustice. The University of British Columbia (UBC) recently sacked a professor on the basis of secret and unsubstantiated claims, and made public the investigation into the allegations before the professor was informed. In response, Atwood and others signed a letter in protest, calling for UBC to reveal what had happened, and to address the fact that it had acted irresponsibly in wrecking this man's reputation and career. For defending a man against what she describes as something akin to a Salem witch trial, Atwood has been called a traitor and a bad feminist.
This story is all too familiar. Every time a (usually older) woman suggests that calling for scalps on social media might not be the best way to further women's freedom, she gets told she is a bad woman. Anjelica Huston, Anne Robinson, Dame Ann Leslie, Catherine Deneuve, Katie Roiphe, Laura Kipnis and other prominent female figures who have raised concerns about the sexual-harassment panic have all been dismissed as out of touch. And, funnily enough, those launching attacks on these women tend to be other women. Atwood has noticed this, warning in her piece that 'a war among women, as opposed to a war on women, is always pleasing to those who do not wish women well'.
Why have accountability and transparency been framed as antithetical to women's rights, Atwood asks? The answer is because the #MeToo movement isn't really interested in justice. If a feminist heroine like Margaret Atwood, who was even name-dropped in gushing pro-#MeToo speeches at this year's Golden Globes, can be slammed as an enemy of women, you know that this social-media panic has lost touch with reality. It is eating its own.
If we want to get serious about women's rights, we have to defend justice and due process. Young outraged women have been telling Atwood and other #MeToo critics that they need to shut up and listen to the youth. I think it's about time today's petulant feminists shut up and listened to their elders.
Ella Whelan is assistant editor at spiked. Her new book, What Women Want: Fun, Freedom and an End to Feminism, is published by Connor Court. Buy it on Amazon UK and Amazon US.
Picture by: Getty Images.
To enquire about republishing spiked's content, a right to reply or to request a correction, please contact the managing editor, Viv Regan.