The strange smearing of Robin Williams
He hasn't really been accused of anything. Yet #MeToo demands another scalp.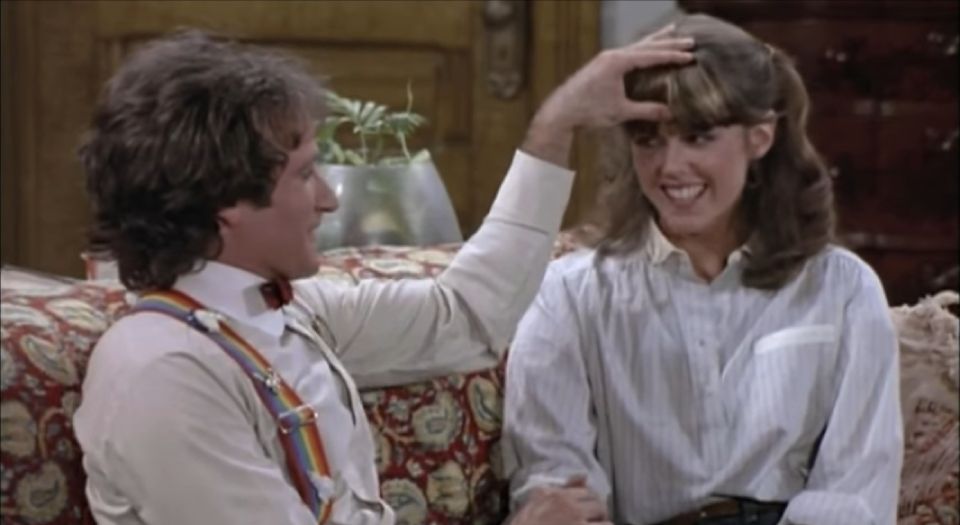 In a preview of a new biography of Robin Williams, the Daily Mail has revealed claims made by Williams' Mork and Mindy co-star, Pam Dawber, that he groped her on set. Crew members of the show also related anecdotes of Williams wrestling Dawber and taking all his clothes off in rehearsal. She 'never took offence' to Williams' handsy antics, and even described them as 'so much fun'. Nevertheless, the Mail notes that her 'unfazed reaction may surprise some… as it comes amid the #MeToo movement'. Similarly, many of the headlines elsewhere imply that his actions, regardless of Dawber's feelings about them, constituted 'sexual misconduct'.
It seems the #MeToo discussion has strayed so far away from victims of sexual abuse that it is now finding allegations where there aren't any. The allegations are no longer made by victims, but by journalists on victims' behalf. And they have become increasingly trivial. First there were grave reports of years of serial abuse by the likes of Harvey Weinstein, then there was the outrage over little more than a touched knee or a bad date with Aziz Ansari, then there was the re-reporting of allegations made publicly years ago (a la Woody Allen), and now they're going after the dead, even if their alleged victims didn't feel victimised.
This gets to the heart of how #MeToo operates: it's always been more interested in airing as many high-profile cases as possible, to the end of 'raising awareness', rather than making clean distinctions between cases and starting a discussion about how to prevent future serious assaults. As a result, speedy Twitter justice has been meted out on the accused, with reputations and careers damaged before people could defend themselves or the rest of us had time to work out whether the allegations were even that serious. There has also been little media interest in abuse suffered by ordinary people.
Some of the recent 'scandals' dredged up by this dynamic have had nothing to do with sexual assault. Uma Thurman's car crash while filming Kill Bill, which director Quentin Tarantino has been blamed for, somehow sparked a conversation about the director's alleged misogyny. The emphasis seems to be on abstract ideas about male power and privilege, rather than concrete crimes and misbehaviour. And this has, in turn, led people to call into question the entire supposedly patriarchal culture of the entertainment and film industries. Demands for more female directors ring out, even as the sexual-assault scandal in Telford is breezed over.
This strange smearing of Robin Williams, the kneejerk attempt to put Dawber's story into the frame of sexual abuse, seemingly against her own wishes, shows that the #MeToo movement has generated far more scandal than justice. It seems far more interested in showbiz personalities than victims. And it has done a far greater service to a media looking to create viral content than to those actually affected by sexual assault. This latest 'revelation' only reveals that #MeToo has nothing left to provide us with but column inches.
Christian Butler is a spiked columnist. Follow him on Twitter: @CPAButler.
Picture: YouTube
To enquire about republishing spiked's content, a right to reply or to request a correction, please contact the managing editor, Viv Regan.