FOBTs: a middle-class moral panic
The £2 stake will do nothing to help problem gamblers.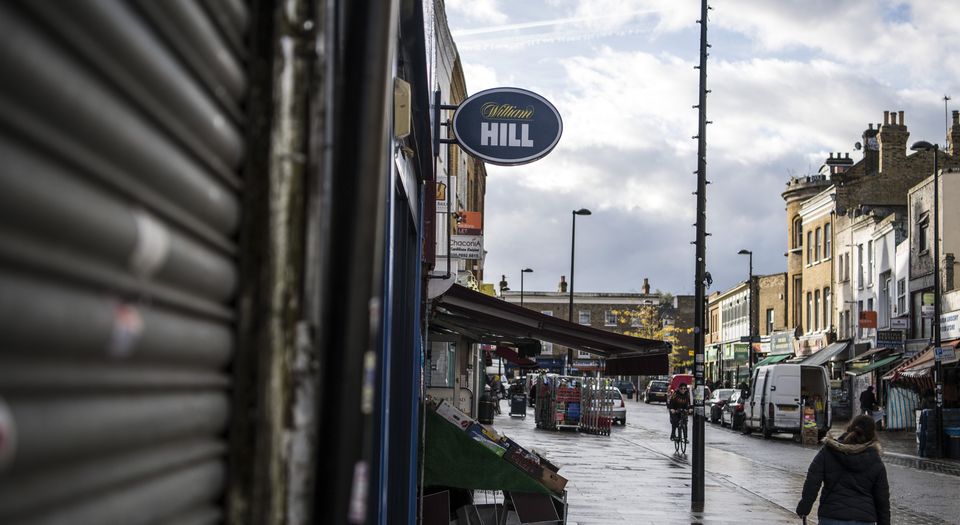 In these politically divided times, it warms the cockles to see the authoritarian left joining hands with the authoritarian right as they celebrate the end of fixed-odds betting terminals (FOBTs). On what other issue would you see Arron Banks parroting the same lines as Anna Soubry? When else would you find Matt Hancock echoing Matt Zarb-Cousin? If they can agree on nothing else, they can agree that the proles need to be protected from themselves.
FOBTs have been condemned by people who have never played them in the hope of solving a problem they don't understand. Those who are only familiar with fruit machines think that lowering the stake to £2 is a mere administrative change. A mild piece of harm reduction. A little nudge. It is not. It is a de facto ban. The much-discussed £100 maximum stake was always a red herring. Very few people play for £100 a spin, but nor do many punters play for £2. These are not jackpot machines. Much of the time you are playing for a 1:1 payout. Dropping the stake to £2 means dropping the prize to £2, and since most adults cannot get excited about winning two quid, the appeal of the machines will quickly fade. It was always the intention to make them 'unplayable'. The campaign wasn't called Stop the FOBTs for nothing.
So the hated fixed-odds betting terminals will go and, since the bookies make most of their money from FOBTs these days, the betting shops will go too. KPMG estimates – conservatively, in my view – that a £2 stake will close 3,000 of the UK's 9,000 betting shops with a loss of 15,000 jobs. Most of those who lose their jobs will be the same young, working-class men that the anti-FOBT campaigners claim to be protecting. The horse-racing industry will lose tens of millions of pounds in payments from bookmakers and the government will lose £400million a year in FOBT taxes alone. All to give Tracey Crouch, the sports minister who pushed for the £2 stake, a warm glow of self-righteousness for the rest of the week.
What of the 0.7 per cent of gamblers who are classed as having a problem? Like the non-problematic gamblers, this small minority – which has not grown in number in the era of FOBTs despite what you may have read – will go online where the stakes and prizes are almost limitless. Some of them may play fruit machines in pubs and amusement arcades instead. A few of them will start visiting the only places where FOBTs can be played for reasonable stakes: casinos. But most will head online.
And all of them will lose their money because that is the nature of having a serious gambling problem. The amount you lose is not limited by the amount you can stake. The only limit is how much money you can get your hands on. The only conceivable benefit that could emerge from the carnage of today's announcement is that it will take some gambling addicts slightly longer to lose their money. It is important to be blunt about this because the whole anti-FOBT crusade is based on the woolly headed notion that gambling problems are caused by products rather than people. The people will now largely disappear from view, making it more difficult for them to be identified, let alone helped.
Making them disappear from view will be enough for many of those who are cheering the Tories on today. One of the many myths about FOBTs is that they have led to a dramatic increase in the number of betting shops. In fact, the number has barely changed in 15 years and there are fewer betting shops around today than there were in the 1990s. But thanks to falling rents, they have come out of the side street and into the high street. They have become more visible. The de facto ban on FOBTs will do nothing to alleviate problem gambling, nor will it reduce the number of problem gamblers, but it will remove the physical manifestation of a moral panic from the sight of sensitive, middle-class eyes. Throughout the agitation against these machines, it is telling that more has been said about bookmakers being a 'blight on the high street' than about the supposedly unique features of FOBTs that make playing roulette on them more 'dangerous' than playing it in a casino or on an iPad.
I have been on television and radio several times today to discuss this issue with former problem gamblers. (It is a unique feature of the FOBT debate that I invariably find myself put up against 'victims' rather than experts. I have hardly ever been put up against a recovering alcoholic to discuss alcohol policy and I have never been up against a morbidly obese person to debate food policy.) All of them agreed that today's announcement will drive problem gamblers towards the internet. Their solution? More regulation for online gambling! When I was debating the son of a problem gambler (a nice twist) on BBC Five Live earlier, he suggested that a £2 stake for horse-racing should be considered.
Is this the slippery slope I see before me? Yesterday, the prospect of problem gamblers switching to online gambling companies that are not based in Britain, do not employ people in Britain and do not pay tax in Britain was an argument against over-regulating machines in bookies. Today, it is an argument for more regulation of the internet (the internet being famously easy to regulate).
Yesterday, FOBTs were a uniquely evil gambling product that allowed people to spend £100 in 20 seconds. Today, it has been noticed that you can bet 10 times that amount in half the time on your mobile phone. At 7am this morning, the government had bravely decided to rid Britain of the greatest cause of problem gambling the country had ever seen. By 10am, expectations were being managed and we were hearing the same slogans that always follow nanny-state announcements. They are the same slogans we heard two weeks ago when minimum pricing was introduced in Scotland and the same slogans we heard a month earlier when the sugar tax began: 'No silver bullet… You've got to start somewhere… This is a good first step…'. And so it begins.
To enquire about republishing spiked's content, a right to reply or to request a correction, please contact the managing editor, Viv Regan.