Manspreading: the shrivelling of feminism
Feminism has become the dinner-party etiquette of the liberal elite.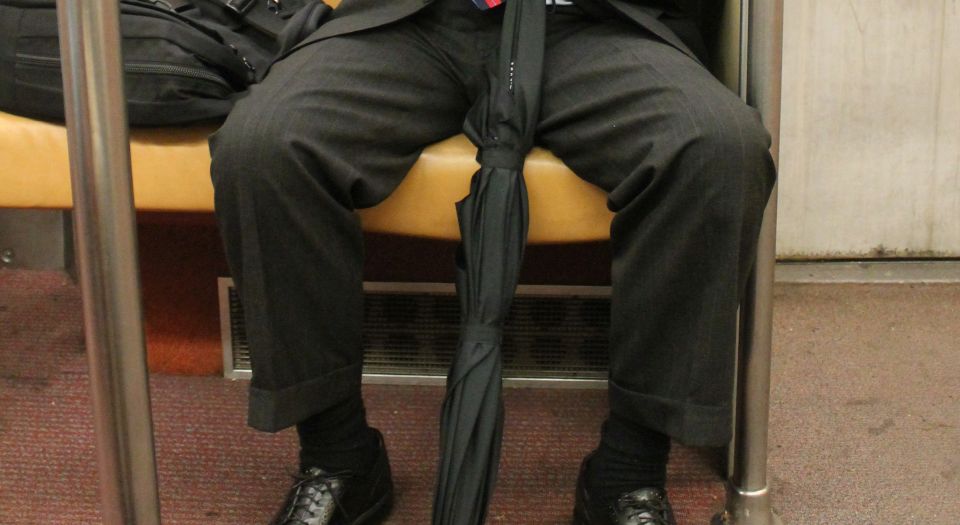 Something has gone badly wrong with modern feminism. What was once an admirable quest to expand women's freedom is rapidly morphing into something very different.
This was clear for all to see in Channel 4's much-hyped feminist comedy show, Riot Girls. In one heavily promoted sketch, the comedian and activist, Grace Campbell (daughter of Alastair), pranked unsuspecting London commuters by using duct-tape to mark designated 'anti-manspreading' zones on a tube train.
For those lucky enough to have avoided it, 'manspreading' describes the tendency for some men to sit with their legs wide apart. Over the past two years, the term has spread like wildfire. For confused millennials, this minor annoyance has come to symbolise patriarchal oppression. Search for manspreading on Twitter and you will inevitably be confronted by hourly dispatches from horrified female commuters, often attaching photos of the latest offender (inevitably posted without their consent). Once it was women who were unfairly castigated for not keeping their legs shut – in the world of the new feminists, it's men.
And it's not just manspreading: ever since this childish grumble went mainstream, feminists have raced to coin new words describing the worst excesses of male behaviour. Other examples include 'he-peating' (when a man seeks credit by copying what a woman has just said), 'man-terrupting' (interrupting a woman, as a man), and 'bro-propriating' (when a bloke passes off a woman's idea as his own).
Most of these terms describe the kind of behaviour you might experience in an overly showy university seminar – and that's no coincidence. Compared with the feminist movements of the past, today's feminists are disproportionately based in elite universities. It is unsurprising, then, that feminism has become preoccupied with the world of academic summits and how to behave at cocktail parties. Feminist demands today bear a striking resemblance to the etiquette columns you used to find in snobby magazines.
Take another of the new social sins: 'mansplaining'. The term found fame on the back of a 2008 essay, 'Men Explain Things to Me', by the American pop-feminist Rebecca Solnit. In it, she accused men of being too quick to assume ignorance on the part of their female counterparts. (Fun fact: Solnit never actually used the word 'mansplaining' in her article – just the kind of pedantic aside to mansplain to the next feminist who bends your ear.) But the examples Solnit uses in her article give the game away. The first takes place at an exclusive resort in the Aspen mountain range. The second is from a dinner in Berlin with the radical poseur, Tariq Ali. These experiences are hardly everyday. They most likely have less to do with gender than the arrogance of the global metropolitan elite – the kind of company kept by feminists like Solnit.
The problem is not feminism itself. Feminism in the 20th century had enormous successes in advancing legal equality and liberating women's bodies from the unjustifiable overreach of the state. When nearly two-thirds of Irish voters decided to overturn the country's archaic abortion laws, I whooped with delight. But today, feminism has lost its way. Rather than focus on the old evils (many of which are still depressingly real for many in the developing world), today's feminism is increasingly obsessed with the world at the end of its nose. Gender relations have become a zero-sum game, where, instead of pushing for women's freedom, activists seek to micro-manage men's behaviour in ways which would have horrified their freedom-fighting ancestors.
In the 1970s, feminists famously demanded the moralising state to keep its rosaries off their ovaries. In response to the Grace Campbells and other fervent campaigners against manspreading, I have a similar rallying cry: stop dissing how I'm sitting.
Henry Jacobson is a writer.
Picture by: Wikimedia Commons
To enquire about republishing spiked's content, a right to reply or to request a correction, please contact the managing editor, Viv Regan.