No, 'designer babies' are not around the corner
The concern over gene editing is getting way ahead of the technology.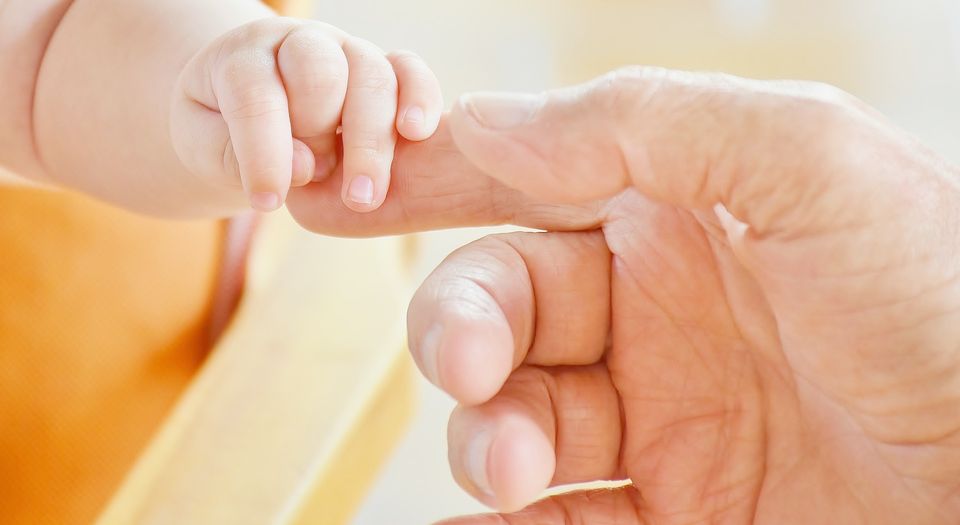 In August 2017, a team of researchers from Oregon reported that they had successfully modified the genes of human embryos carrying a mutation responsible for early cardiac death.
The researchers used CRISPR – specialised stretches of DNA that can chop up and alter the DNA structure of an organism – to remove the problematic section of mutant DNA from the father and replace it with the same unproblematic section of DNA from the mother. The work added to a handful of small studies in China that previously demonstrated successful human genome editing.
But none of these studies actually involved the implantation of any embryos and the subsequent live birth of a child. That is because editing the genome and permanently changing the germ line such that any subsequent children will inherit the edits is widely considered too hazardous a procedure to be allowed.
The UK-based Nuffield Council on Bioethics recently examined the potential uses of genome editing and the ethical implications of such procedures. Somewhat controversially, the Nuffield report argues that genome editing could be 'morally permissible' if it supports the welfare of the future person, and if there is no obvious reason to suspect the editing will exacerbate social division or marginalise or disadvantage groups within society.
On the surface, therefore, the Nuffield report does not rule out the use of genome editing for therapeutic reasons, such as fixing a deadly mutation. But nor does it rule out using genome editing for enhancement, such as improving intelligence, resilience, stamina, and so on, so long as it is safe.
It would have been relatively straightforward for Nuffield to draw a clear distinction between therapy and enhancement and only support the former. But the report notes that the line between therapy and enhancement is not always clear. The cardiac mutation mentioned at the beginning, for example, is typically deadly for athletes. Thus editing it out would be of obvious therapeutic benefit. But fixing a genetic mutation that caused breathlessness while running, for instance, sounds more like enhancement – as it would allow the person to move faster than they otherwise could.
Overall the Nuffield report does not pose any serious barrier to further research and development of genome editing, which is positive. The report does, however, exaggerate the potential impact of genome editing and cautions the field to be medically and socially responsible. In so doing, the report unreasonably raises both hopes and fears about genome editing.
There is currently no clinical application for genome editing that permanently affects the germ line. Moreover, it is difficult to imagine how such genome editing might be more useful than currently available therapies, such as the selection of healthy embryos for IVF. The Nuffield report suggests that genome editing could be required if two people carrying the Huntington's gene wanted to have children. However, the chances of that happening are incredibly small, and it is unlikely a new therapy will be developed purely for that circumstance.
While genome editing for enhancement may have greater potential application, it is vastly more fanciful than genome editing for disease. It would require the modification of hundreds, possibly thousands, of genes, many of which we are yet to identify. What's more, the relationship between genes and performance is much more ambiguous than the relationship between genes and disease.
What this all points to is that the ongoing fears about 'designer babies' have little basis in reality. There is little evidence to suggest that people would be willing to use uncertain and risky biological enhancements to give their children an edge. If genome editing ever becomes routine and simple, then that may change – but we are not in that world.
In the end, it is hard to understand why the Nuffield Council chose to spend so much time and effort on producing a 205-page report on this field. The technology is not advanced enough for us to use it irresponsibly. There is little evidence to suggest that the scientists and clinicians developing genome editing are doing anything other than developing techniques in line with the reports guidelines. And there is no widespread demand for genetic enhancement of the kind that could have a negative societal impact.
As ever, the discussion of genome editing and designer babies exaggerates their current possibilities, and subtly maligns the intentions of those hoping to develop and use these techniques.
Stuart Derbyshire is an associate professor in the department of psychology and the A*STAR-NUS Clinical Imaging Research Centre at the National University of Singapore.
To enquire about republishing spiked's content, a right to reply or to request a correction, please contact the managing editor, Viv Regan.