The #MeToo suicides
Four people are dead as a result of this hysteria. Can we talk about that?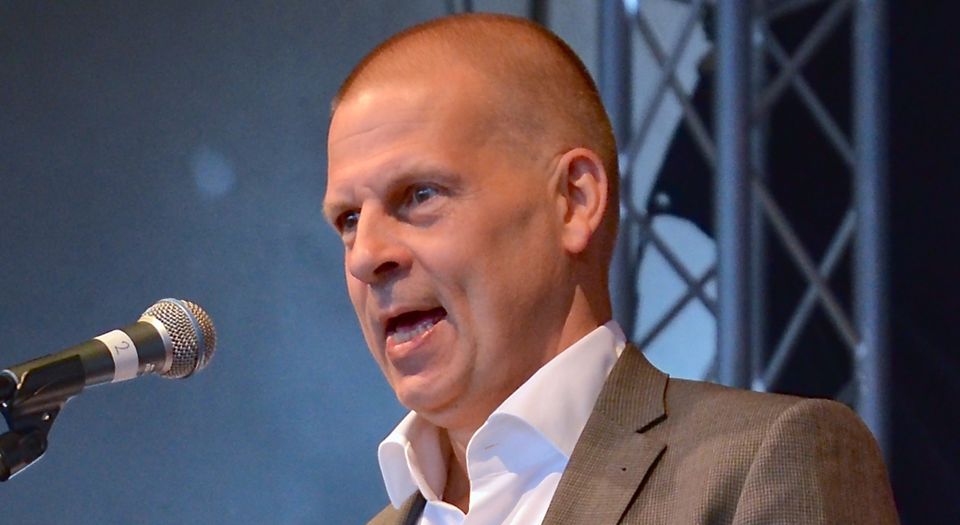 Four people have committed suicide partly as a result of #MeToo campaign. Partly because they felt that this increasingly hysterical hashtag, this unforgiving movement, had made their lives miserable beyond repair. When are we going to talk about this?
This week, the Swedish opera singer Anne Sofie von Otter made a stirring intervention into the discussion about #MeToo. Her husband, Benny Fredriksson (pictured), had been head of the Stockholm arts centre, Kulturhuset Stadsteatern, for years. Then, at the end of last year, as the #MeToo bug continued to spread around the world, he found himself accused of sexual misconduct and bullying behaviour. He was shamed as a predator in the Swedish press, often on the basis of anonymous accusations. He was branded a 'little Hitler'. He lost his job, his career, and his reputation. In March this year, he killed himself.
Von Otter, in an interview with the German newspaper Die Zeit, described how Fredriksson had fallen into 'the deepest depression'. She said there were 'pornographic undertones' to the coverage of the accusations against him. 'You can break a person', she said, describing the campaign against him as 'character assassination'. Fredriksson was accused of making actresses rehearse naked and pressuring one female worker to have an abortion. However, a Stockholm city investigation could not substantiate these claims. It seems Fredriksson was 'broken', to use von Otter's words, on the basis of false or at least exaggerated accusations.
Von Otter brilliantly summed up the #MeToo mentality in her interview with Die Zeit. She said it had nurtured a herd mentality that was stifling 'independent, critical thinking'. She said this mob-like attitude is anathema to the cool-headed pursuit of justice for genuinely wronged women and men – instead it has a whiff of the witch-hunt about it. 'But we no longer live in the Middle Ages', she said. 'We do not publicly pillory anyone and spit on or stone him or her.'
Von Otter's intervention is an important one. She joins French cultural figures, including Catherine Deneuve, and other critical thinkers, including these 13 who were interviewed by spiked in December, as outspoken sceptics of the ever-more shrill, justice-harming #MeToo moment. This global panic over sexual abuse and harassment has had a terribly harmful impact on reasoned debate and the ideals of justice. It has given rise to a finger-pointing climate in which men live in fear of denunciation via the media; it has led to some men losing their jobs and careers on the basis of accusation alone; and it has demeaned the ideal of innocent until proven guilty by encouraging instant, uncritical belief of every woman who makes an accusation of abuse. And, as von Otter says, this nurtures an atmosphere reminiscent of the Middle Ages.
And people have suffered as a consequence – suffered terribly. Alongside Benny Fredriksson, three other people have killed themselves in part because they felt 'broken' by #MeToo's culture of anonymous, career-destroying accusation. There was the Welsh Labour MP, Carl Sargeant, who killed himself in November after he was suspended from all of his political posts when anonymous accusations were made against him. Like von Otter, Sargeant's family raised concerns about the denial of 'common courtesy, decency [and] natural justice' to those accused by #MeToo. Also in November, it was reported that a Labour Party activist in his thirties – unnamed – killed himself after he was accused of making sexual images of people. And in February, former movie producer Jill Messick killed herself after she was accused by Rose McGowan and others of failing to offer solidarity to abused women and instead siding with her former colleague Harvey Weinstein.
In a statement, Messick's grieving family said the media have developed an 'addiction to sensationalism' and we are now witnessing a 'willingness to accept statement as fact'. Indeed. Accusation is truth in the #MeToo era. And the accused are guilty. Instantly. No discussion needed – or even allowed.
Suicide is an incredibly complex act. It very rarely has one, simple cause. And the people who take their own lives bear ultimate responsibility for having done so, however awful their lives may have become. And yet von Otter is right: you can break a person. #MeToo has broken many people. Its cheerleaders now need to ask if that is a price worth paying. If the destruction of careers, livelihoods and even lives has been worth it to the end of allowing comfortably off, well-connected women to feel the thrill of being engaged in a global movement for 'justice'. A civilised society does not allow people to be destroyed by rumours or accusations; #MeToo, we now know, has helped to make our societies that bit less civilised.
Brendan O'Neill is editor of spiked. Find him on Instagram: @burntoakboy
Picture by: Wikimedia Commons
To enquire about republishing spiked's content, a right to reply or to request a correction, please contact the managing editor, Viv Regan.