Stella Creasy's war on thoughtcrime
Criminalising misogyny would be an affront to free thought.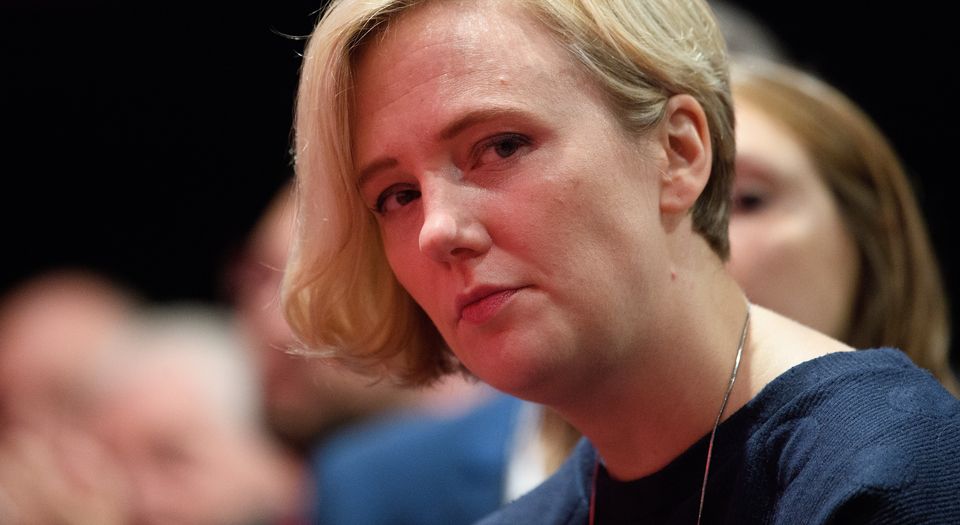 If you thought thoughtcrime was confined to the realm of George Orwell's imagination, think again. New legislation proposed by Labour MP Stella Creasy aims to make misogyny a hate crime. A crime that is proven to have been 'motivated by misogyny' would receive a tougher sentence than a crime not motivated by misogyny. In short, people will be punished not only for what they do, but also for what they think.
Creasy's suggested expansion of the remit of hate crime is part of an amendment to the proposed bill on upskirting, which would make taking sexually intrusive photos without the person's consent punishable by up to two years in prison. As Joanna Williams has argued on spiked, the upskirting bill is a problem in itself. Rather than adding anything helpful to the existing law on sexual harassment, punishing upskirting would simply mean diverting police time. Though upskirting is a disgusting practice, it is rare. It is primarily carried out by idiotic teenagers, who should get a stern telling-off, not a jail sentence.
That's bad enough – yet now Creasy wants to make things worse by making misogyny a punishable motivation to a crime. There are so many problems with this. How would we know the suspect was motivated by misogyny? What if he is just a pervert? If he really hates women and wants to take pictures of their knickers, does that make him worse than a knicker-obsessive who really loves women? Does it hurt more if you are punched by a man who hates women than if you are punched by one who is just drunk?
Creasy and others claim criminalising misogyny would send an important message to society: that hurting women is wrong. In an article in the Metro, Creasy says this is about 'challenging the sense of entitlement some men have to treat women as second-class citizens and abuse them accordingly'. She argues that upskirting is just 'one example of the kind of behaviour women have to put up with every day'.
In truth, upskirting and street sexual harassment are not the norm. Thanks to the victories of women's movements of the past, sexism is no longer acceptable. In fact, data from Nottinghamshire (where the treatment of misogyny as a hate crime was trialled two years ago) showed that levels of street harassment are negligible. In two years, in an area with over 800,000 people, just 174 incidents were reported, 73 of which were recorded as crimes. There is no epidemic of open misogyny – so why should there be a law change?
Some point out that we already register racist and homophobic hate crimes, so why not misogynistic crimes, too? But it is wrong to have any categories of hate crime, for the simple reason that to punish hatred as well as the violent action that might spring from it means punishing emotion, thought, belief. The state should never do that. Thinking a certain thing, however horrible it might be, should never be illegal.
Another problem with making misogyny a hate crime is what it says about women. Creasy and other professional feminists seem to think British women can't stand up for themselves. The idea that we need police protection from men's thoughts is a damning indictment of women. We shouldn't be frightened of men – we should be defiant in our demands for equality. It is no good reporting a man who wolf whistles at you to the nearest copper – just speak back and own the street.
Women are not marching in the streets for the criminalisation of misogyny – this is just a top-down act of virtue-signalling by a handful of MPs and feminists, and an affront to freedom. Anyone who is serious about women's freedom should oppose it.
Ella Whelan is a spiked columnist. Her book, What Women Want: Fun, Freedom and an End to Feminism, is published by Connor Court. Buy it on Amazon UK and Amazon US.
To enquire about republishing spiked's content, a right to reply or to request a correction, please contact the managing editor, Viv Regan.