The Boris Johnson delusion
He cannot save a party that is already dead.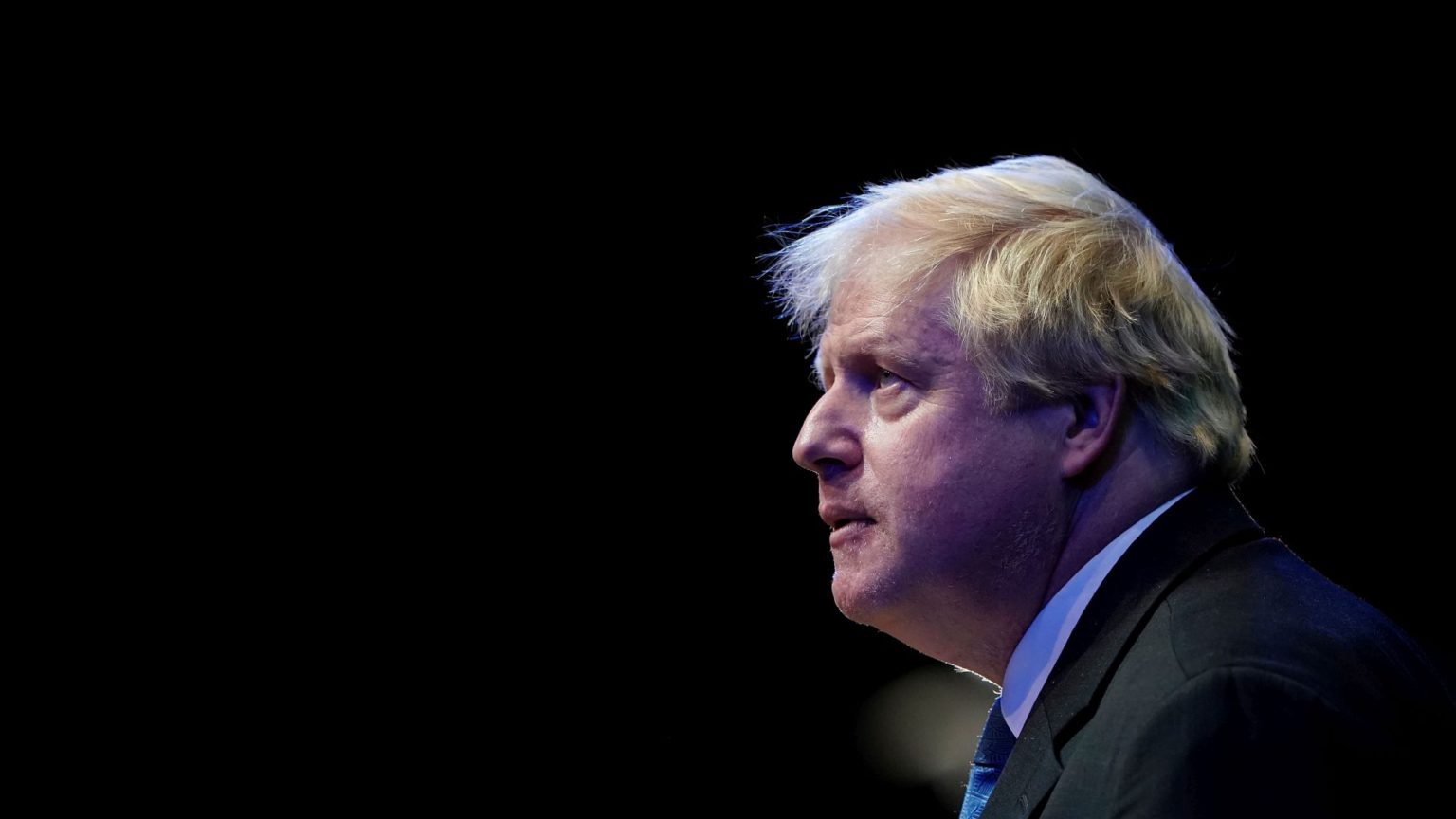 'You need a populist to beat a populist.' That has been the argument for a Boris Johnson Tory leadership ever since Theresa May's disastrous snap election proved that a slogan-repeating husk just wasn't going to cut it.
But leaving aside the question of whether Labour leader Jeremy Corbyn – the dreariest orator the British left has ever produced, who is far more popular in gentrifying Stoke Newington than in struggling Stoke-on-Trent – qualifies as a populist, it is not clear the public agrees with Team Boris. According to a YouGov poll at the beginning of September, Johnson is slightly more popular than May – her 'favourability' rating is -26, compared with his mighty -22 – but fewer people think he would be a better PM. Another poll published last week suggests May has a better shot at beating Corbyn than Johnson does.
This is hardly good news for May, whose Soft Brexit (aka Not Brexit) Chequers plan has been rejected by the European Union, British voters and a good chunk of her own party, nor for the similarly embattled Jeremy Corbyn – in YouGov's May-v-Corbyn 'who would make the best prime minister?' tracker poll, 'not sure' is currently on a 12-week winning streak.
But following his incendiary speech at Tory conference yesterday, in which Boris all but launched a leadership challenge and demanded the government 'chuck Chequers', BoJo-backers need a bit of a reality check. Even after the snap election, last year's humiliating conference, the Windrush scandal, the Chequers betrayal, and the fallout from the Chequers betrayal, the British public still seem to be at least as wary of Boris as they are sick of the feeble May.
That Johnson had conference attendees queuing around the block to get into his speech at that Conservative Home fringe event yesterday – while cabinet ministers have struggled to quarter-fill the main auditorium – proves only how dreadful his competition is and how out of touch Tory members are with Tory voters and public opinion more broadly.
Let's not forget, Tory membership – which topped three million in the mid-1950s – is currently at around 124,000, dwarfed by Labour's 570,000 and even edged by the Scotland-only SNP's 125,000. In his speech, Johnson lambasted those in the cabinet who felt the way to beat Labour was to 'ape Corbyn', but his supporters seem to have forgotten that just as a Glastonbury crowd singing 'Oh, Jeremy Corbyn' doesn't necessarily translate into electoral success, nor will a thousand or so Tories applauding the former foreign secretary's bouncy, adjective-laden one-liners.
Boris Johnson is often bashed for all the wrong reasons. Since the Brexit vote, he has become a proxy target for the broadsheet press's fury with the electorate for voting Leave. This summer he was shamefully smeared as a racist for daring to make a joke about ultra-conservative, misogynistic Islamic dress, in an article in which be argued against a so-called burqa ban. He has been presented as some kind of born-again hard-right ideologue, when he often appears to be little more than a middle-of-the-road liberal-ish Tory swept up in the populist wave.
Before the Brexit vote he was, in his own words, 'veering all over the place like a shopping trolley' about whether to back Leave or Remain. On Brexit day, addressing the press at Vote Leave HQ, he looked like he was at a funeral. Whether or not he only backed Brexit to further his personal political ambitions is still an open question.
At the moment, it looks unlikely Boris Johnson will lead the Conservative Party any time soon. While he may be popular, for the moment, among members, he is loathed by many MPs in the parliamentary party, and, under the Tories' undemocratic leadership process, they will be the ones to decide whether he makes the final ballot.
However, his ascendancy, such as it is, reminds us how hollow the Tory Party now is. What was arguably the most effective political party in modern European history has become little more than a collection of individual politicians, battling it out for power and prestige, with their respective positions on Brexit (sincere or not) convenient weapons.
Beyond the leadership/Brexit drama, this conference has revealed a party that has no idea what it is for, that is devoting more sessions to 'remaking the case for Conservatism' than actually doing so; that wants to big up the free market while posing as the true protectors of 'our NHS'; that talks up freedom while continuing to preside over an increasingly paternalistic and censorious state.
Boris can't save the Tory Party. Not least because it is already dead – in mind if not yet in body. For those of us on the progressive side of politics, that's nothing to mourn. But for Eurosceptics, left-wing or otherwise, it is a tragedy that the fate of Brexit – the one great hope we have for radical, democratic change in this country – has become bound up with this dreary battle of unfavourables.
Tom Slater is deputy editor at spiked. Follow him on Twitter: @Tom_Slater_
To enquire about republishing spiked's content, a right to reply or to request a correction, please contact the managing editor, Viv Regan.