Patreon is a threat to the free internet
We need to stand up to the Silicon Valley censors.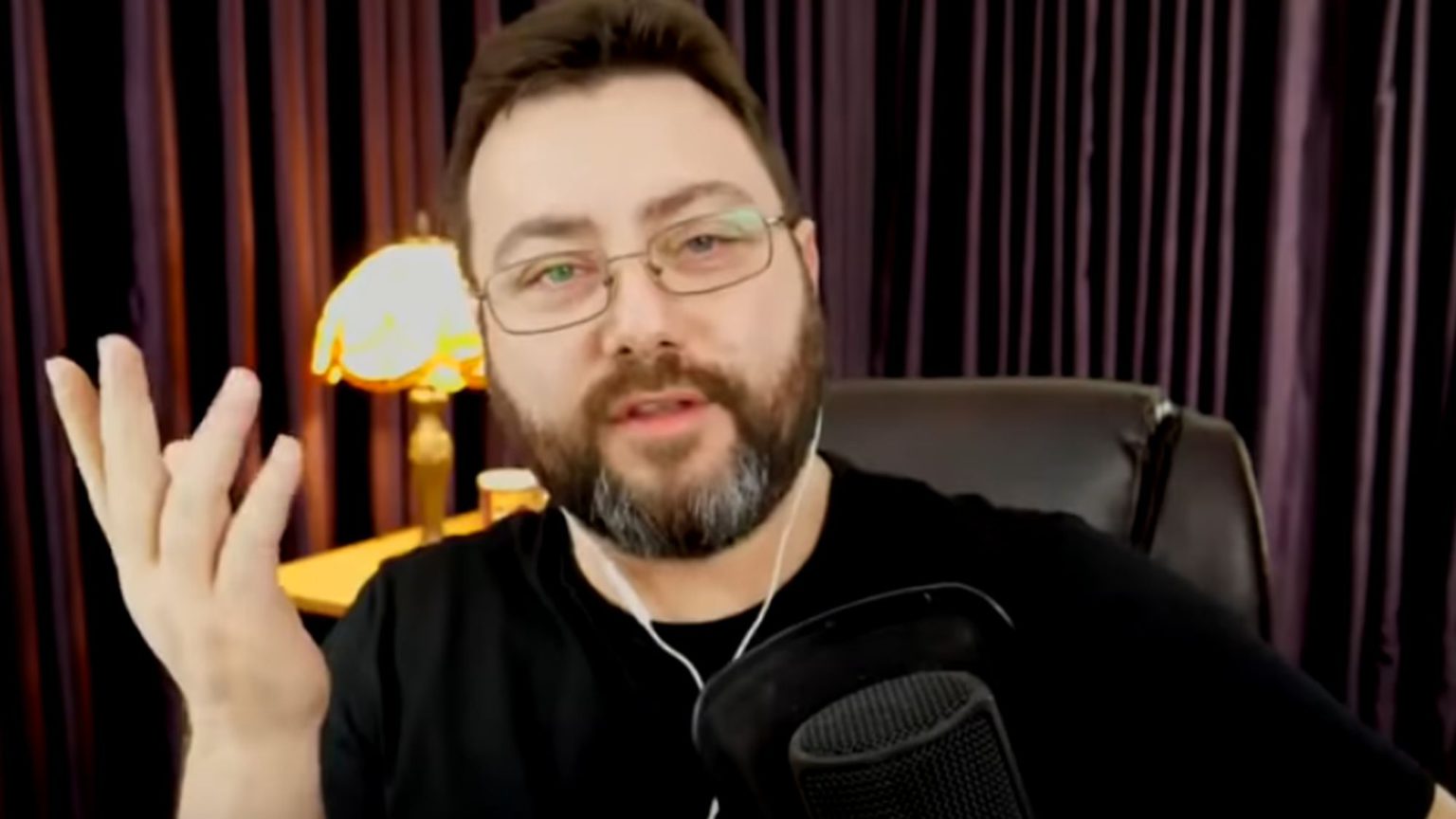 Inspired by the hippy culture of the Bay Area, Silicon Valley's pioneers once waxed lyrical about an open internet of the future, in which empowered citizens could express themselves freely without fear of censorship or government control. Over the years, the internet and social media have become a de facto public square: central to political organising, campaigning and debating. Yet now, the big-tech firms of Silicon Valley want to sanitise this public square and are using their corporate muscle to silence certain voices.
The latest site to start purging wayward users is Patreon. Patreon is a crowdfunding platform that has become a key source of income for internet personalities, YouTubers, podcasters and more. Subscribers are usually offered rewards and exclusives, depending on how much money they are willing to pledge per month.
Recently it banned some controversial figures, including YouTuber Carl Benjamin, aka Sargon of Akkad, and the self-pronounced 'dangerous faggot' and failed author, Milo Yiannopoulos. Both Benjamin and Yiannopoulos are famous for their tirades against PC culture, both are deliberately provocative, and both have previously been banned from other platforms like Twitter. Whatever you think of these two and their politics, the reasons Patreon gave for banning them should worry us all.
In Benjamin's case, he was banned for breaching Patreon's rules against 'hate speech'. Patreon pointed to his use of racial and gay slurs in a livestream last year, in which he referred to a group of alt-right trolls, who had been harassing him, as 'niggers' and 'faggots'. In a YouTube video addressing his ban, Benjamin says he was using the white supremacists' own language to get back at them.
Benjamin, of course, is no stranger to controversy. It is not the first time he has used ethnic slurs, gay slurs or sexist taunts. While it is not unreasonable to find this kind of language offensive – in an interview last week, Benjamin told spiked that being politically incorrect is 'what I do' – defending free speech means that no words should be off-limits, even if you intend to be insulting or provocative.
But in this case, the offending comments were not even made on the platform that expelled him. And nor were they made on Benjamin's channel, which is largely funded through Patreon subscriptions. They were made on a livestream hosted by a minor YouTuber.
This might seem like a minor detail (and certainly does not excuse the comments) but there are worrying implications to this. It appears that tech companies like Patreon are now taking it upon themselves to police not only the content that you post on their own platforms, but also what you say and do in all other corners of the internet. We have become used to advertisers tracking our every click around the web — perhaps soon we will have to get used to every platform's moderators following our every move.
Benjamin had been using Patreon for several years without any issues. Contributions from subscribers, known as 'patrons', made up half of his income until his ban. Yiannopoulos, on the other hand, was new to the platform before he was kicked off. Reported to be over £1million in debt, he joined Patreon to extend the begging bowl to his followers, offering fans the chance to join 'Milo's Big Gay Army' of patrons for $2.50 per month or more.
Patreon banned Yiannopoulos for his past association with the Proud Boys, a men-only grouping of self-described 'Western chauvinists', formed by Vice co-founder turned right-wing YouTuber Gavin McInnes. Last year, the Guardian revealed that McInnes' group was being tracked by the FBI, who classified it as an 'extremist group with ties to white nationalism'. Both Milo and McInnes have distanced themselves from the Proud Boys since then.
Dubbed an 'alt-right fight club' by the Southern Poverty Law Center for its frequent brawls with Antifa groups, the Proud Boys is an undeniably unpleasant outfit. But Patreon even acknowledges that Yiannopoulos's association with it was in the past and 'since disavowed'. Nobody should be held responsible for the words and deeds of other people no matter how objectionable they may be, especially if you disavow them. Besides, is Milo not outrageous enough on his own?
In any case, bans like this are worrying because they set dangerous precedents for internet censorship. Patreon's treatment of Benjamin and Yiannopoulos has shown that you can now be punished by one platform for what you say on another. And you can also be punished for what others say and do, even when you distance yourself from them.
The 'Patreon purge', as it has become known, has rightly angered many of its high-profile users, like Sam Harris, and a huge numbers of customers too, many of whom have vowed to boycott the service. YouTuber Dave Rubin and author Jordan Peterson are working to set up alternative crowdfunding platforms to circumvent the Silicon Valley oligopoly.
Let's hope the big-tech censors remember their earlier mission to create an internet that is open and free.
Fraser Myers is a staff writer at spiked and host of the spiked podcast. Follow him on Twitter: @FraserMyers.
To enquire about republishing spiked's content, a right to reply or to request a correction, please contact the managing editor, Viv Regan.