Just say no to Veganuary
Veganism isn't a diet – it's a cult of purity.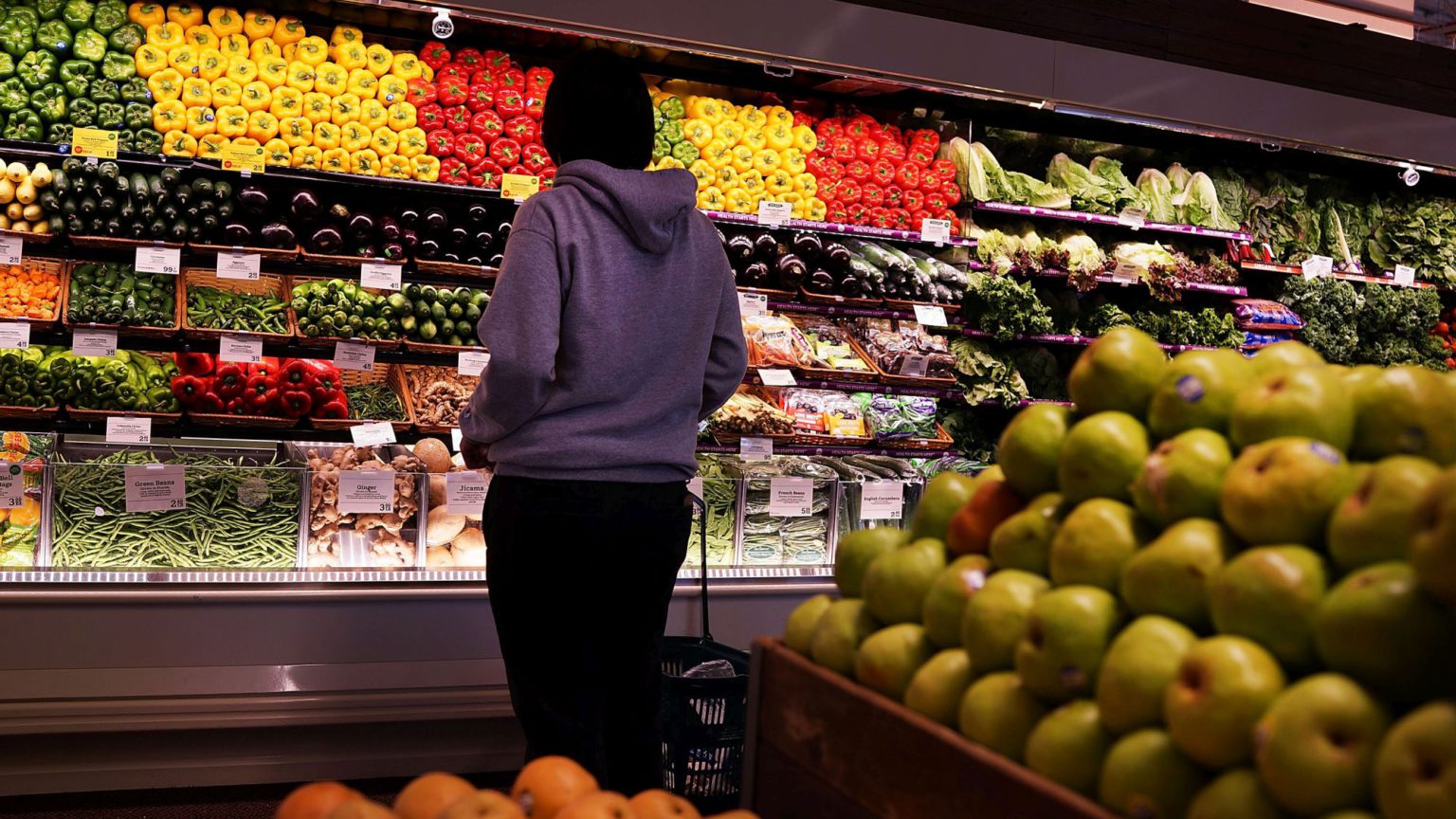 In case you hadn't noticed, this January has otherwise gone by the name of 'Veganuary', a month in which we have been exhorted to forgo the consumption and usage of animal products. Or perhaps that should be 'Smuguary', 'Selfrightuary', 'Egotistuary', or any other comparably ungainly neologism. Because such terms would encapsulate the fad du jour, veganism: a narcissistic cult and exercise in self-regard in an age of identity politics.
One report from Plymouth this month betrays the essence of the movement. One 23-year-old declared himself all in a swoon after a branch of Pizza Hut mistakenly served him dairy ice-cream purporting to be vegan-friendly. 'This is appalling. I am outraged, heartbroken in fact. I feel like my lifestyle has been mocked. It's a mistake that shouldn't have happened', said the vegan. Pizza Hut responded with a grovelling apology.
The indignancy on display by our vegan is not incidental, nor is it unusual. It is intrinsic to a movement that has appropriated and commandeered the ethics of similarly superior and sanctimonious anti-human worldviews: the animal-rights movement and militant environmentalism. Veganism has become a kind of umbrella alliance of malcontents who sermonise that eating or wearing animals is not only cruel, but also a violation of the rights and dignity of non-human beings, while also being bad for the planet.
Vegans can thus denounce eating eggs, drinking milk or wearing wool as not just wrong, but thrice-times evil. This is why vegans are not content quietly to forego certain foods, as is the case with most civilised vegetarians, but feel the need to evangelise about why they do so, condemning as wicked and immoral those deviants who don't.
One means to demonise the impure, demonic unbeliever is the street protest, usually against shops that sell fur, where activists repeat slogans such as 'compassion not fashion'. On New Year's Day, animal-rights activists in Toronto protested against newly inaugurated Brazilian president Jair Bolsonaro, who plans to privatise parts of the Amazon rainforest. They staged a 'die-in' near the Brazilian consulate, performing a play called 'If the Amazon rainforest dies, we all die!'. A similar tactic is plain hooliganism. 'They are serving many animals in that restaurant, many animals that did not want to die thrashed and screamed for their lives', pronounced one protester in October, when he and other animal-rights activists stormed a restaurant in Perth, Western Australia.
Militant vegans stalk the internet looking to 'meat-shame' clean-eating and vegetarian food bloggers who post pictures of recipes containing eggs or milk. They are singled out on account of their moral vacillation. With that dreadful joy of vengeance, these outrage goblins declare, 'My food didn't die screaming' or 'Fur is worn by heartless hags'.
Humour is not tolerated by these believers, as was made evident when Waitrose Food magazine sacked its editor, William Sitwell, after he made jokes about killing vegans. Nor do they have a sense of their own ridiculousness, as we saw last month when PETA issued a list of animal-friendly alternatives to traditional sayings, such as replacing 'kill two birds with one stone' with 'feed two birds with one scone'.
Many of you may have been tempted to take up the 'Veganuary' challenge on ethical or dietary grounds. This is an error. Both criteria can be satisfied by simply going vegetarian: you would have the satisfaction of knowing that your diet doesn't involve the death of animals, and still easily be able get all the protein and calcium your body needs. A vegan diet, on the other hand, isn't good for body or soul. It will only turn you into a coffin-faced bore.
But that's never been the point of it. Being a vegan is foremost about proving that you are a purer, morally better person than your neighbour, and letting her know it. It's a cult of self-worship.
---
The Euro has caused misery
New Year's Day marked the 20th anniversary of the inception of the Euro, and you'd be forgiven if that landmark passed you by. The occasion went entirely uncelebrated, and for good reason. The single currency has been the disaster many predicted it would be. In these same 20 years Italy has had no sustained economic growth, while Spain and Greece have all undergone needless hardship and penury on account of being unable to adjust their own interest rates according to day-to-day necessity, or devalue a domestic currency in times of excessive fiscal deficits (a course that could have allowed Greece to dodge a bullet).
These countries' miseries have been accentuated by the concurrent EU doctrine of free movement of labour, which has meant that all the brightest, English-speaking young folk have been able to up sticks and find jobs in the UK and Ireland, or Anglophone-friendly financial institutions in Berlin, Frankfurt, Zurich and Paris. The monoglot and lesser-educated, meanwhile, have been left behind in wantonly impoverished lands now bossed around by a Germany, which runs the EU economy according to its own needs.
The same people who urged us to join the Euro now want us to cling to the EU – Tony Blair, Lord Heseltine and the Liberal Democrats. They were wrong then and they are wrong now. And to think that the EU wants to make adopting the Euro a mandatory future requisite of membership. Forget a No Deal Brexit: this is the real catastrophe that lies in our path.
---
A Nazi writes…
Sir, As spokespersons for Britain's Nazi community, we take issue with the recent scurrilous slur directed at Conservative MP Anna Soubry, namely that 'Anna is a Nazi'. We find this remark offensive and disgusting. She is no such thing. We have long since forbidden any Nazi from becoming a Conservative, stating in the strongest terms that anyone who does so will be shot.
The Nazi community unequivocally condemns a party that introduced internment in Northern Ireland, turned the police force into a wing of the government during the 1984-85 Miners' Strike, introduced the Criminal Justice Act – which criminalised a form of music – and sought to foist upon the British people the grossly iniquitous Poll Tax.
The Nazi community in Britain today embraces diversity and tolerance and celebrates our wonderfully multicultural society. We repudiate the fascist Conservative Party and everything it stands for.
Yours faithfully,
Dr Heinz Ribbentrop (chair)
Generalfeldmarschall Ludwig Kartofellgoebells
Karen von Trapp (secretary)
Nazi Community Centre for Reconciliation and Understanding, Billericay, Essex
Patrick West is a spiked columnist. His latest book, Get Over Yourself: Nietzsche For Our Times, is published by Societas.
To enquire about republishing spiked's content, a right to reply or to request a correction, please contact the managing editor, Viv Regan.