May is the right PM for these democracy-loathing MPs
The Remainer parliament has passed a vote of no confidence in the public.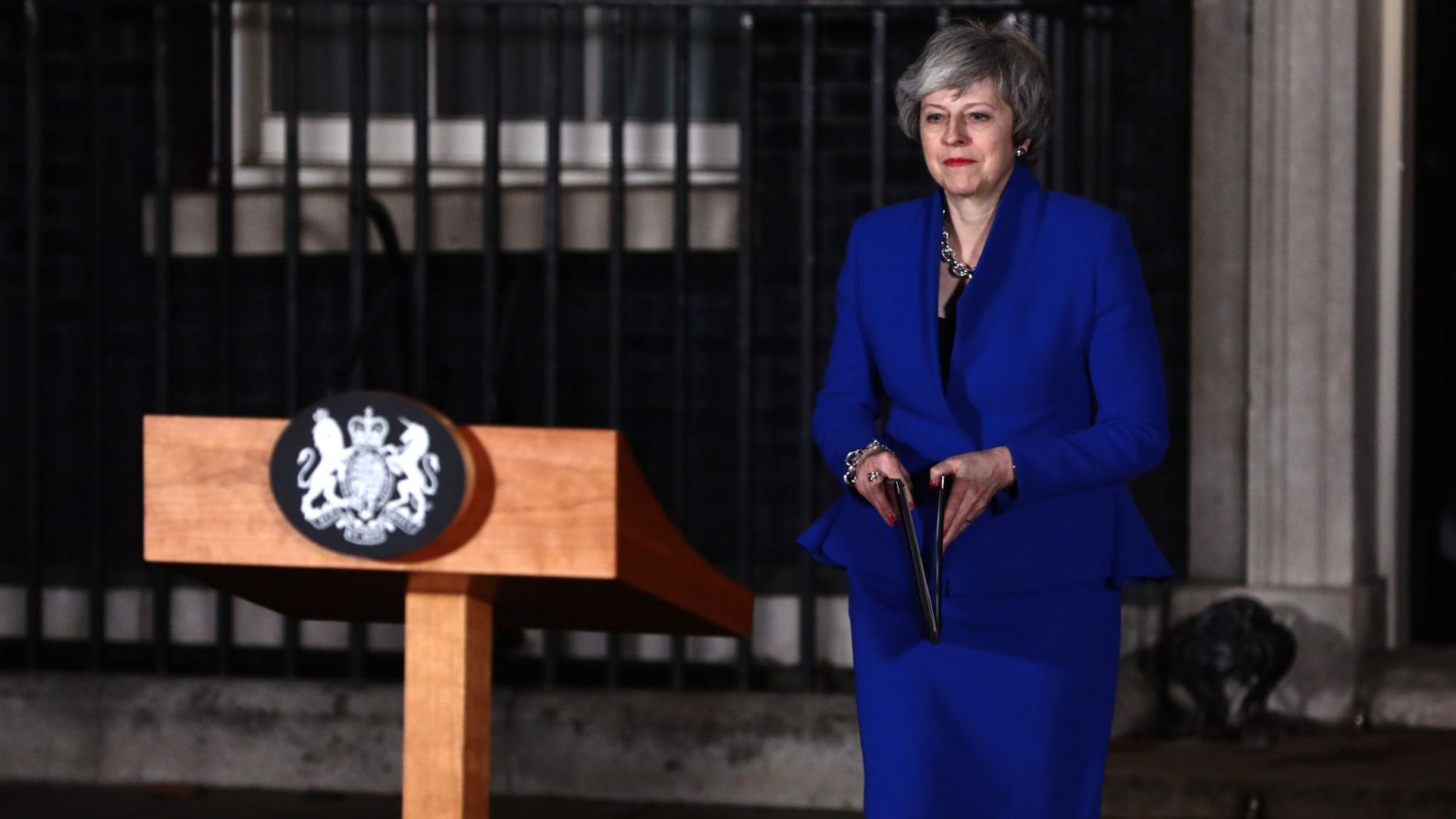 How could Theresa May suffer the biggest defeat in British parliamentary history, yet still win a vote of confidence to carry on as Tory prime minister? And why can't our useless, leaderless MPs seem to agree about anything on Brexit? These are two of the questions that have dominated much debate about this week's historic carry-on in the UK House of Commons.
Yet perhaps May is entirely the right prime minister for this pathetic collection of politicians. She is a double-speaking technocrat among 650 MPs who appear to have hardly an honest political principle between them. And she is a Remainer in a divided parliament where we now know there is a majority for only one thing – stopping Brexit, and defying the democratic will of 17.4million Leave voters.
Since the EU referendum of June 2016, many MPs have tried to hide their anti-popular prejudices behind a pro-democracy mask. In February 2017, they voted overwhelmingly to trigger Article 50 and kickstart Brexit – by 498 votes to 114, a far bigger margin than May's Withdrawal Deal lost by this week. In the June 2017 General Election, the Conservative and Labour parties both stood on manifesto commitments to respect the referendum result and make Brexit happen; on that basis, they won a combined share of more than 80 per cent of votes cast.
Yet a large majority of MPs remained Remainers at heart – over 90 per cent in Labour's case, despite 70 per cent of them 'representing' Leave-voting areas. While accepting the vote to Leave 'in principle', many politicians sought to undermine it in practice, denouncing Leave voters as at best ignorant dupes and at worst racist thugs.
Now Westminster's pro-democracy mask has not so much slipped as been thrown out of a window into the Thames, revealing the ugly anti-Brexit, anti-demos prejudice beneath.
True, some Tory MPs and a few Labour ones attacked May's dreadful (non-)withdrawal deal for what it is – a sell-out of British sovereignty and democracy to the Eurocrats. For most, however, the problem with May's deal was not that it meant Remain by another name, but that it went too far towards Brexit!
That is why they are now demanding that May erase the 'red lines' from her negotiations and propose a 'softer' Brexit – aka no sort of Brexit at all. Talk of the UK joining a customs union or accepting a 'Norway-plus' status might sound like technical economic arrangements. But these are above all political proposals which would mean Britain quitting the European Union yet meekly bowing to EU rules and the authority of Euro-courts – ceding control with no comeback. In which case, they might suggest, why not just stop Brexit altogether?
The anti-Brexit majority in parliament is most starkly revealed by cross-party denunciations of a 'No Deal' withdrawal. Politicians warn against leaving the EU without a formal deal in such horrifying terms that one might imagine only the four horsemen of the apocalypse could vote for it. However, as Phil Mullan explains on spiked, No Deal is nothing to fear. Indeed, it is the only option available today that comes close to what we voted for – a political clean break with the EU.
In demanding that May take No Deal 'off the table' before cross-party Brexit talks begin, opposition leaders are really demanding that Brexit be swept off the negotiating table and into the wastepaper bin of history.
In this, Jeremy Corbyn's Labour Party has revealed that its sell-out of Brexit voters is even worse than the Tories'. By refusing to speak to May until she agrees to 'remove clearly once and for all the catastrophe of a No Deal exit from the European Union', Corbyn, the alleged Eurosceptic, has damned any meaningful Brexit as 'catastrophic'. In the process, his alleged Labour Party has shown its contempt for millions of working-class Leave voters.
Against this gaggle of honking anti-democrats, even the technocratic Mrs May might appear statesmanlike and principled. In her post-vote of confidence statement outside 10 Downing Street last night, the prime minister insisted that she would press on with delivering the withdrawal that we voted for. Yet in politics it is generally a good idea to judge people on what they do rather than what they say about themselves.
May has proved a mistress of doublespeak throughout the Brexit process. She has repeatedly promised that 'Brexit means Brexit' and that 'No Deal is better than a bad deal'. At the same time, however, Her May-jesty and her courtiers have made concession after concession to the EU, trying to render Brexit meaningless. Even now, while pledging to hold the line, the prime minister is seeking a compromise deal with outright Remainers at home and discussing a possible postponement of Brexit with the EU.
That all makes May, the principle-free Remainer, an appropriate leader for the UK political class today. Not for the first time, Westminster gets the leader it deserves.
Our politicians have effectively passed a vote of no confidence in the voting public. They have fought to 'take back control' of the Brexit debate from revolting voters who they deem unfit to make such major decisions. That is also why, despite all the noise from hardcore Remainiacs, there is still no majority in parliament for holding a second referendum. Some MPs recognise that it would be a betrayal of the real 'people's vote' in 2016. Many more fear the consequences of allowing the masses another say, and want to keep things in-house at Westminster.
By what standards can the UK be considered a 'representative democracy', when the only real majority a Remainer parliament can muster is to vote down popular democracy? Some of the most ardent Remainer MPs represent constituencies that voted to leave, often by large majorities. But never mind that democracy nonsense, these few hundred MPs are certain they know what's best for the rest of us. And that's even before the unelected, unaccountable relics of the openly Remainer House of Lords get involved in trying to derail Brexit from next week.
The final outcome of this carry-on has yet to be decided. There remains a small chance that the inability of the spineless political class to get its act together means we may yet leave the EU on 29 March with no deal by default. But a motley alliance of MPs and lords is determined to stop that happening at all costs, cheered on by Labour's Corbyn and aided and abetted by Tory PM May. When it comes to denying popular democracy, they are all Remainers now.
Since the referendum, the EU has behaved like an anti-democratic caricature of itself, confirming the view of those of us who have long campaigned 'For Europe – Against the EU'. Now the UK political class has also shown its true colours, as the arrogant elite whose orders to vote Remain were rejected by millions. Amid the apparent political chaos of the past week, one thing is surely certain: those 17.4million revolting Leave voters were right all along. And the fight is far from over.
To enquire about republishing spiked's content, a right to reply or to request a correction, please contact the managing editor, Viv Regan.