Cutting tariffs is good news
With a No Deal Brexit, we could buy cheaper goods from around the world.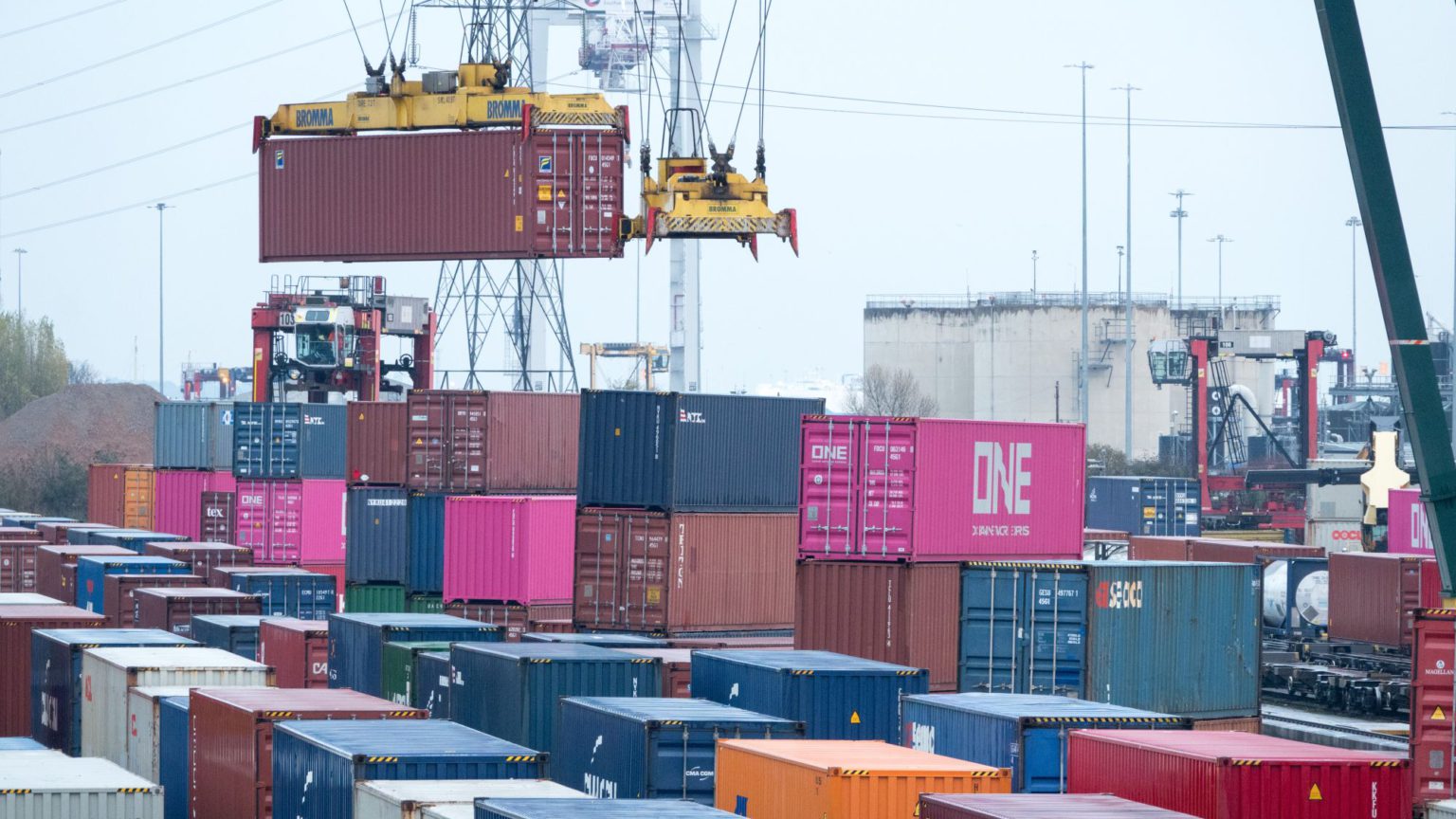 This morning, fresh from another resounding defeat for Theresa May's proposed Brexit deal, the UK government published a huge document outlining plans for revised tariffs in the event of a 'No Deal' Brexit. (The less said about the government's cynical habit of slipping out controversial measures and analysis at times that help to avoid proper consultation, discussion and preparation, the better.) In short, it seems that a lot of tariffs are going to disappear. That should be good news for British consumers. It is probably not great news for EU companies exporting to Britain – or for companies in Northern Ireland.
If the UK leaves the EU without a deal, we also leave the EU Customs Union. We are no longer obliged to charge tariffs according to EU rules. Instead, we can set our own tariff levels. However, if we wish to abide by the rules of the World Trade Organisation (WTO), we cannot discriminate between countries. Whatever tariffs we set for the EU must be the same as those applied to imports from everywhere else in the world.
If the UK simply started applying the same tariffs to EU imports as are currently charged to a 'third country' (one outside the Customs Union), then the result would be to increase prices for British shoppers and businesses. On the other hand, it is clear that some sectors of the economy would struggle if, overnight, they faced competition from the rest of the world. The aim of the tariffs proposed is therefore to protect a few industries that would be particularly vulnerable – the car industry and some types of agriculture and ceramics, for example – while slashing tariffs on everything else.
Under the temporary scheme, 87 per cent of imports (as measured by value) would be tariff-free, up from 80 per cent at the moment. The big change is in the way that tariffs affect EU and non-EU imports. At present, 100 per cent of imports from the EU are tariff-free; under this scheme, it is estimated that that would fall to 82 per cent. On the other hand, 56 per cent of imports from non-EU countries are tariff-free at the moment and that would rise to 90 per cent under the scheme.
If this plan came into effect, buyers in Britain would be able to access the best prices in the world for the vast majority of goods. Only in a few specific areas would tariffs remain. This is not good news for producers in the EU trying to sell to the UK. Car manufacturers would face tariffs. Even where tariffs wouldn't apply, it means that EU products no longer get the price advantage over non-EU products of being tariff-free. As a result, EU-based producers of many products will now face much stiffer competition in the UK from non-EU countries.
The other substantial twist in the proposal – perhaps the most controversial – is that all imports from the Republic of Ireland to Northern Ireland would be tariff-free, reflecting the close trading relationship on the only land border between the UK and the EU. However, imports from the Republic of Ireland to the UK mainland would be subject to the same tariffs as any other imports from the EU. This creates some complications. For example, it could be a route for goods to sidestep UK tariffs: simply import them to Northern Ireland, tariff-free, then repackage them to appear to be from Northern Ireland. The plan is also in breach of WTO rules. Normally, this would get the UK into hot water, but given the emergency nature of the plan, it would be unlikely to become the subject of litigation.
The really controversial element of this is that Northern Irish companies would be at a disadvantage in a number of ways. They would face tariff-free competition from firms south of the border, but any goods going the other way would face EU tariffs. Moreover, Northern Irish firms in sectors where the UK would charge tariffs would get no tariff protection, but their competitors in the rest of the UK would. No wonder Northern Ireland's business leaders and politicians are up in arms over the way Northern Irish firms are being placed at a disadvantage. These are just the sorts of quandaries that the much-hated 'backstop' was supposed to solve.
Overall, this is a big move towards 'unilateral' free trade. The UK wouldn't be receiving tariff-free access for our exports to anyone else. This is not like a free-trade deal where both sides drop tariffs simultaneously. For example, the EU would throw up tariff barriers on the day after a 'No Deal' Brexit. Some of these are so enormous – as with lamb, for example – that they would essentially amount to shutting British products in these sectors out of EU markets. In other areas, the expected fall in the value of sterling would largely balance out the tariffs. (In fact, it could be non-tariff barriers that would be the biggest problem after Brexit, from not recognising UK product standards to additional customs and phytosanitary checks.)
While the one-sided nature of these tariff cuts may sound unfair, even irrational, there are many ways in which we can benefit from them. Most obviously, in areas where we don't produce a particular product, we can benefit from lower prices. Tariffs that were imposed to protect producers in other parts of the EU have been costing British buyers dear. Now, we won't have to pay them.
But even in those areas where we do produce goods that will now be tariff-free, for most people cutting tariffs will still be good news. Prices will fall, but perhaps more importantly, UK producers will have to raise productivity in order to compete with cheaper imports. That is an important driver for improving efficiency. Indeed, many of the claims about economic disaster both before the EU referendum and in assessments of a 'No Deal' Brexit were based on the assumption that the UK would simply replicate Customs Union tariffs, increasing costs to UK buyers and reducing the pressure to raise productivity. By slashing tariffs, another chunk of that putative economic 'catastrophe' disappears.
Tariffs are a form of protectionism, and while they may help to secure jobs in protected industries, that comes at a cost for the rest of the economy. This point is routinely made against President Trump's tariffs. Yet when it comes to escaping the protectionism of the EU Customs Union, many commentators are left clutching their pearls at the idea that imports from lower-wage economies could be made even cheaper.
We should ignore such fears. Cutting tariffs, often to zero, will undoubtedly be disruptive. But if we are to take seriously the idea of 'Global Britain' after Brexit, it is a sensible move.
Rob Lyons is science and technology director at the Academy of Ideas and a spiked columnist.
To enquire about republishing spiked's content, a right to reply or to request a correction, please contact the managing editor, Viv Regan.