The diversity dilemma
Joshua Harmon's new play takes a pretty decent swipe at university race quotas.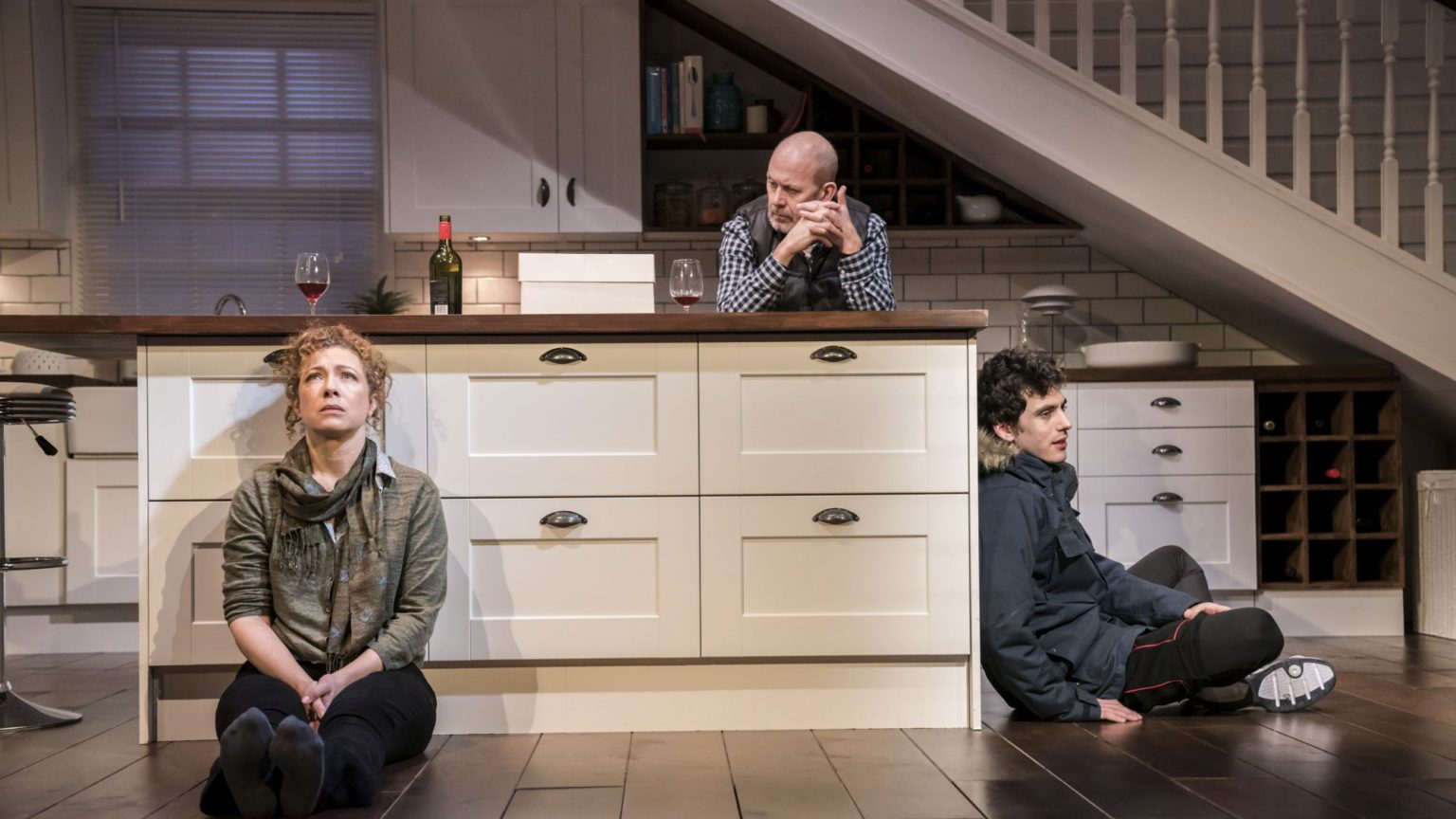 New York playwright Joshua Harmon has a knack for finding liberal America's pressure points. His 2012 debut Bad Jews – a shouty family comedy about assimilation – won praise for its acerbic take on Jewish identity politics. Three years later and it was one of the most performed plays in America (up there with the likes of Thornton Wilder's twee but charming Our Town). Quite an achievement.
His latest play, Admissions, takes aim at a similarly prickly debate: the desperate attempts of Ivy League schools to make themselves less white. Having opened to rave reviews on Broadway, it now transfers to London's West End, where it runs until May.
You might question the wisdom of such a long run. Compared to race-divided America, we Brits talk less about the ethnic make-up of our universities. Which isn't to say it's not an issue; just a less lively one. Diversity in politics and the professions, absolutely (let's not even get started on the media) – but higher education? Not so much. But then again, Bad Jews sold out in Bath (about as Jewish as a Mel Gibson retrospective), so who am I to judge?
With its 90-minute running time, Admissions cuts straight to the chase. Sherri, a well-heeled university administrator (Doctor Who's Alex Kingston) is lecturing an older colleague, Roberta, on the lack of diversity in the school's admissions brochure. 'I want more visible diversity', she scolds. When Roberta (who Harmon uses to bait the audience with cringey denials about 'not seeing colour') starts to probe exactly what she means, things get more interesting.
How can a student who counts as black in the school's own diversity quotas not qualify as black in a photo, Roberta asks? Does Sherri only want darker faces? In response, Sherri stutters a bit before going full doolally: the dangerous realm of identity politics, kept hidden behind her careful officialese, is blown wide open.
This neat little skit then gives way to the real plot. Sherri arrives home to find that her teenage son Charlie, a secular Jew with decidedly WASPy interests, has failed to get into Yale. By contrast, his best friend Perry (whose mixed parentage entitles him to tick the 'black' box) has received a glowing acceptance letter. The trap is baited.
It's a promising setup, but the end product feels too much like a debate. The ranting speeches, all irritatingly indignant, could have been copied from Facebook arguments – capital letters and all. A couple of times the audience even breaks into spontaneous applause (always a grave sin in theatreland). But why? Because they agree with the speaker? This isn't Question Time.
On the whole, the play makes better points with humour than anger. The sight of Sherri's husband (channeling Bradley Whitford in Get Out) prancing into the kitchen, white wine in hand, to celebrate another percentage upswing in non-white admissions is deliciously cringeworthy. Ditto Sherri's fetishisation of a Nicaraguan poet.
It's let down, too, by some production issues (almost all of which can be blamed on the horrendous design of Trafalgar Studios itself). The theatre's 'raked' seating – where everyone beyond row D ends up staring down from the heavens – means that lines have to be delivered directly into the audience to be heard. For the long speeches, this just about works. But when it's two characters in conversation, it's just silly.
While Admissions will inevitably win praise from the broadsheets (they go potty for this sort of stuff), I couldn't help feeling it's a missed opportunity. Yes, it succeeds in mocking the pretensions of America's privilege-obsessed elites, but it fails to say much about the college system itself. There's only the briefest reference to 'legacy preferences' (the crooked system by which the best schools look favourably on second- and third-generation applicants), for example – something which bears more than its fair share of responsibility for the Ivy League's uber-whiteness.
Even the play's conclusion – that most of the folks who run the diversity game are prone to hypocrisy – feels a bit agnostic. What's Harmon trying to say here? That the likes of Yale should abandon the quota system in its entirety (good luck with that on Broadway…) or that the system just needs to be firmer in its application? At the end of Admissions, I was left none the wiser. Interesting for sure, but not quite incendiary.
Robert Jackman is assistant features editor at the Spectator. Follow him on Twitter: @robertjackman88.
To enquire about republishing spiked's content, a right to reply or to request a correction, please contact the managing editor, Viv Regan.