Pricing poor Londoners out of central London
Sadiq Khan's 'Ultra Low Emission Zone' will make travel unaffordable to many.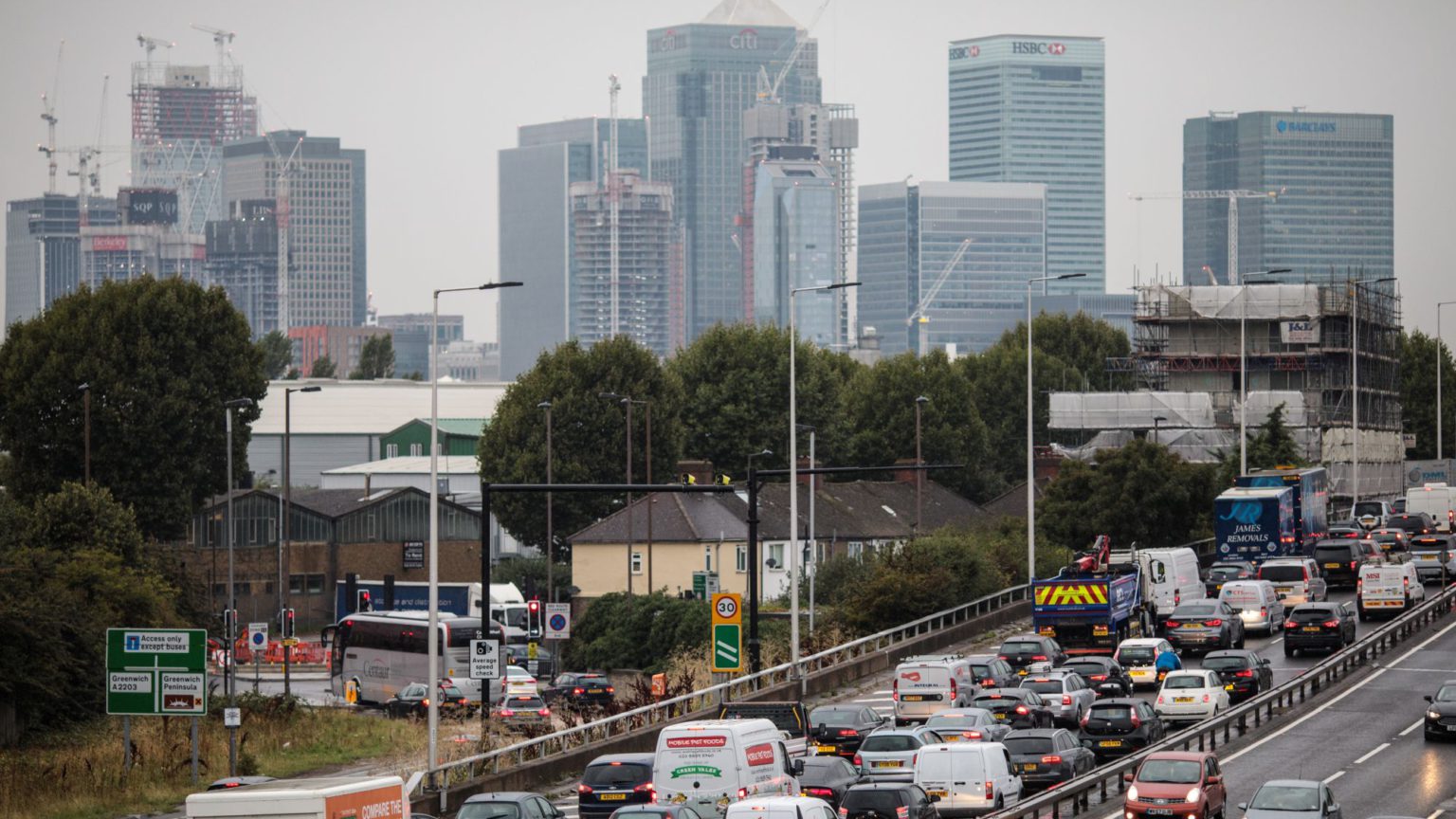 Next week, London's Ultra Low Emission Zone (ULEZ) will come into force. This will require drivers of older cars, vans and motorcycles to pay an additional £12.50 to enter the area already covered by the £11.50 Congestion Charge. So a trip into the zone could cost drivers £23, plus parking. This will price many people out of central London. It will banish even more people from roads when the ULEZ is expanded further in 2021.
Like many environmental policies, the ULEZ is being framed as a progressive idea that will help the most vulnerable in society. But also like many environmental policies, behind the veneer of progressive rhetoric there lies a regressive and heavy-handed measure that will take more than it gives.
According to London mayor Sadiq Khan, 'Improving London's air quality is a social-justice issue'. Apparently, the effects of air pollution fall disproportionately on children, people from ethnic-minority backgrounds, and the less well-off. To support this claim, the mayor cites analyses produced for the Greater London Authority by the Oxford-based environmental consultants, Aether. Aether's report finds 'inequalities' in Londoners' exposure to air pollution, when demographic and air-quality statistics are filtered.
But the statistics seem heavily filtered to suit the mayor's agenda. The analysis itself is derived from 2011 census data, which provides demographic data from London in 4,829 Lower Super Output Areas (LSOAs). This demographic data was then compared with air-quality and deprivation statistics. Aether found that 'the average concentration [of NO2] in the most deprived deciles is 24 per cent higher than [in] the least deprived'. This sounds like a significant, even shocking statistic, supporting the mayor's claims.
But the full range of NO2 statistics, including the extremes, reveals a different picture. In fact, there is surprisingly little difference between the most and least deprived areas — surprising given that this includes areas as diverse as leafy Richmond, right at the edge of London, and urban Newham. The highest recorded NO2 levels were sampled in some of the most affluent regions.
The data on the impact of particulates on people from ethnic-minority backgrounds is even less compelling. It doesn't tell anything like a clear story of deep structural and racial inequalities. Yet this is the story the mayor has decided to tell.
But there is an even bigger problem with the concept of 'social justice' in relation to air pollution. In the past, inequality was understood as a question of the distribution of resources, not the distribution of exposure to risk. As I have argued previously on spiked, the biggest statistical predictor of longevity and health is wealth. According to a study published in the Lancet last year, the wealthiest 10 per cent of males can expect to live 9.7 years longer than their counterparts in the poorest 10 per cent.
But ideas about how to increase wealth and the opportunities it brings have been abandoned by vapid political chancers of all kinds, including London's mayors. The switching of emphasis from wealth to risk is a sleight of hand, intended to conceal politicians' actual indifference to the real problems experienced by many people.
So what will the results of the ULEZ be for London's poor and minority communities? Slightly cleaner air… maybe. What is far more certain is that it will put travelling – not only by car but also by public transport – out of the reach of the poorest Londoners. A TfL adult travelcard for Zones 1 to 4 is £2,020 per year; a travelcard for a child aged 11 to 15 costs £1,012 a year. This means a family of four might have to fork out £6,064 on travelling just in London. That is many times the cost of a second-hand car, including the costs of maintenance, tax, insurance and fuel. Public transport may seem to be a wonderful thing, but even in London it is not yet as affordable as private transport for many people. Khan's claim that the ULEZ will create 'equality' and 'social justice' is completely backwards.
Ironically, public transport may expose Londoners to greater risk than diesel-powered cars. According to the government's own air-quality researchers, levels of pollutants on the London Underground exceed those found on the busiest streets by 30 times. The most polluted spot: Hampstead, one of the wealthiest parts of the city. Is that down to inequality too?
No doubt, London has transport and even air-quality problems. But environmental consultants and public-health academics-cum-bureaucrats have become an overbearing, toxic industry; it is their emissions that have become intolerable. These so-called experts have yet to explain how making travel something that only the well-off can afford will make the city a better or more equal place. Scientific expertise and statistics count for little if they are used merely to produce propaganda for vapid mayors.
To enquire about republishing spiked's content, a right to reply or to request a correction, please contact the managing editor, Viv Regan.