Students now run Harvard
Ronald S Sullivan Jr, an esteemed dean, has been sacked at the behest of a student mob.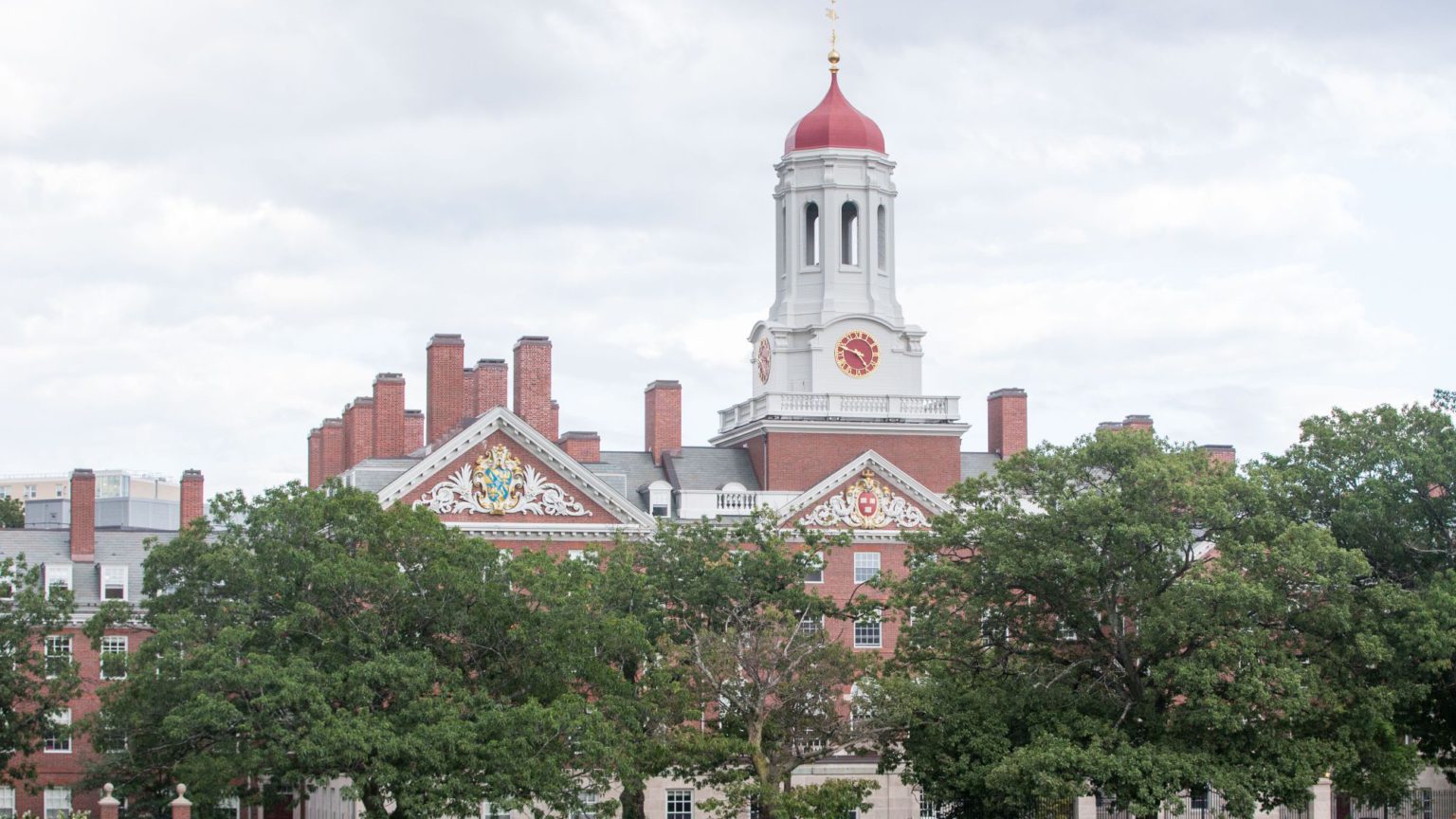 Professor Ronald S Sullivan Jr has become the newest member of a select but growing group: academics disappeared from universities at the behest of students. Sullivan is director of the Harvard Criminal Justice Institute and he and his wife were the first African-Americans to become Harvard faculty deans – a position they held until being unceremoniously discharged from their posts last week by the dean of Harvard, Rakesh Khurana. Unusually, Sullivan's 'trauma-inducing' sins against the sensibilities of undergraduates did not occur in the lecture theatre or indeed anywhere on campus. He neither misgendered students nor told them to sort out their own choice of Halloween costume. No, his crime has simply been to do his job.
Sullivan practices law; the knowledge and experience he gains from being at the forefront of his profession is passed on to students fortunate enough to be studying at Harvard's elite law school. Over the course of an impressive career, he has advised Barack Obama, represented the family of Michael Brown in their suit against the city of Ferguson, Missouri, and overturned more than 6,000 wrongful convictions. Only it is the very business of the law, the need to defend people accused of crimes, the need to assume defendants are innocent until proven guilty, that has proved too much for students to stomach.
Earlier this year, it was announced that Sullivan would be joining the legal team defending disgraced movie mogul Harvey Weinstein. Weinstein has been indicted on charges of rape and a criminal sexual act. Although, as the world now knows, he is also charged with numerous other allegations of sexual harassment and sexual assault. The public denunciation of Weinstein ignited the #MeToo movement. For some of Harvard's students – and staff – Sullivan's decision to act in defence of Weinstein is not a legal duty and a professional responsibility, but a moral outrage that needs to be stopped. They have started petitions, held demonstrations and conducted rallies calling for his dismissal.
Danukshi Mudannayake, the student who has led the campaigning, argues that Sullivan's decision to represent Weinstein is 'not only upsetting, but deeply trauma-inducing', and it shows he 'does not value the safety of the students he lives with'. (Sullivan and his wife were faculty deans of Winthrop, a residential house for undergraduates.) Just before Sullivan was dumped as faculty dean, Mudannayake explained: '[H]e cannot simultaneously hold that role while still having a charade of saying that he can actually protect the integrity of his students.' Kacey E Gill, president of the Association of Black Harvard Women, said she was relieved and happy to hear of Sullivan's departure, but added 'I wish that it hadn't taken so long' or that it 'required so many students to put their mental health, wellbeing, and potentially even their futures on the line in order to get that change to occur'.
Students have come to accept a ludicrously wide definition of trauma. There is not the slightest suggestion that Sullivan poses any danger either to the students he comes into contact with or anyone else. Sullivan does not stand accused of rape or sexual assault. The threat students think he poses is not physical, but mental. Students have come to believe that 'trauma' occurs not as a result of something catastrophic happening to them, nor even from having hateful words directed at them, but from the mere presence of another person in their vicinity. Even this understates their bizarrely elastic understanding of trauma. Harvard is not offering a refuge to Weinstein, the rapacious folk monster of our times, but employing, in a professional capacity, his lawyer. Yet Sullivan's presence is considered by the students to be sufficient to create a 'toxic climate'.
All of this begs the question: where are the adults? These students need to be told to calm down and that their fear of trauma is groundless. Of course, this has not happened. Instead, we have the spectacle of dean Khurana acquiescing to student demands and firing faculty on the basis that the environment had become 'untenable'. The message to students is that their feelings of trauma are legitimate and must be acted upon.
It seems that a group of activist students are now in charge at Harvard and the magic word 'trauma' will ensure all their demands are met. This is disastrous not just for faculty and for other students, but for the future of the university as an institution. It has been accepted that the purpose of higher education today is emotional safety rather than the pursuit of knowledge.
But acquiescing to students campaigning against Sullivan has consequences beyond the university. It also calls into question our understanding of fundamental principles of justice, most especially the idea that those accused are innocent until proven guilty and so, in order for justice to be best served, require a rigorous defence. Students crying trauma at Sullivan first assume Weinstein's guilt, then mistake a defence of Weinstein for a defence of his alleged crimes. They assume defending an alleged rapist is a defence of rape. Again, where are the adults to tell them they are wrong?
It is in the interests of everyone to have justice done, and that means a trial with a proper legal defence. Harvard's decision comes just a day after Sullivan announced that he would be leaving Weinstein's defence team. Yet the better the defence, the more secure a conviction. If due process cannot take place, then we risk criminals going unpunished and the innocent being incarcerated. Cries of trauma must not be allowed to undermine the legal system.
To enquire about republishing spiked's content, a right to reply or to request a correction, please contact the managing editor, Viv Regan.