The hacking of Boris Johnson's home
The Guardian's invasion of Boris's privacy is a new low for broadsheet journalism.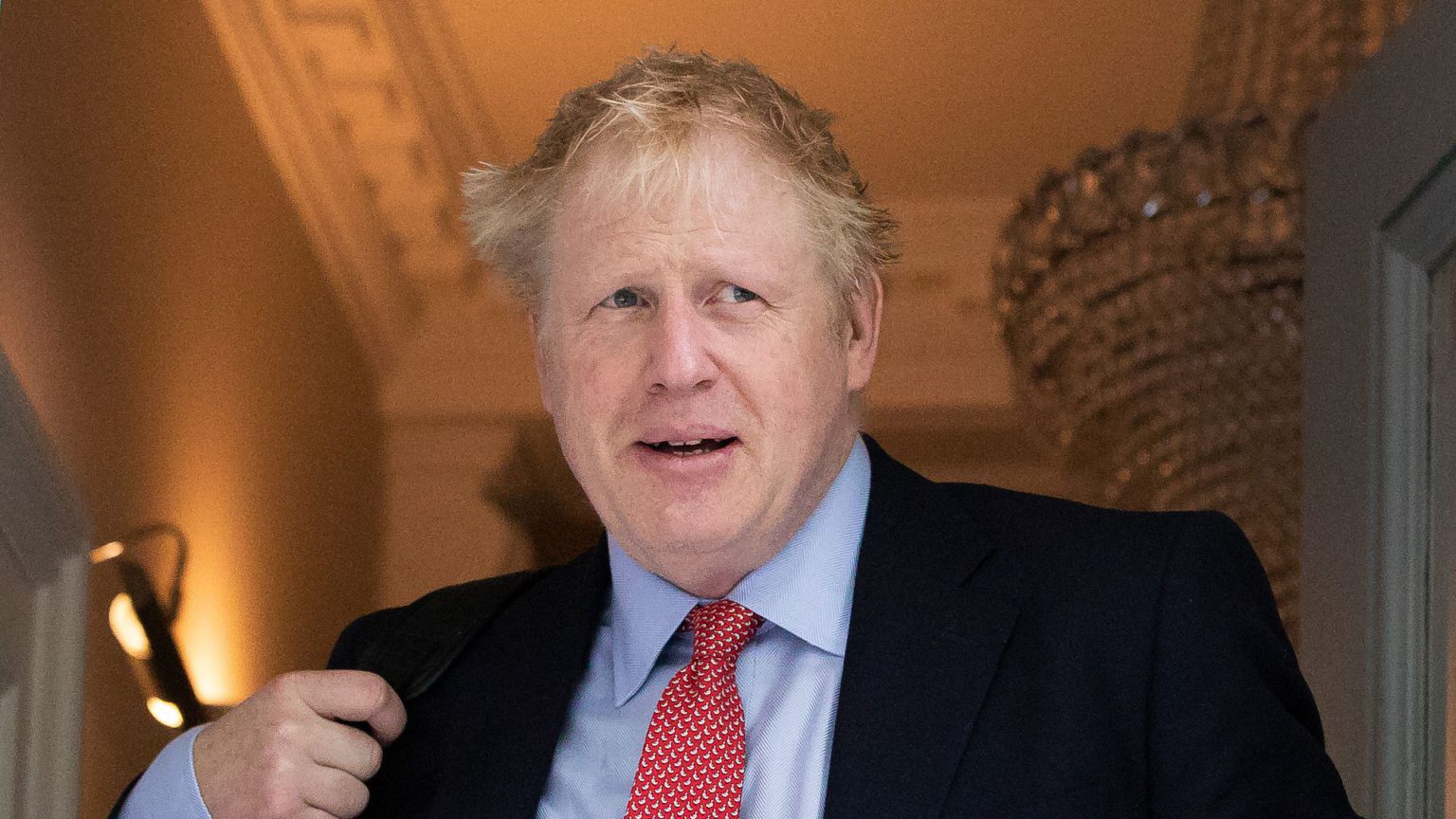 Is it right to record a couple's private conversations, through the walls of their home, and then publish their words verbatim in a national newspaper? Most people would say no. Most people would consider that a grotesque invasion of privacy. Most people would think it profoundly morally wrong to spy on a couple's most intimate moments and then salaciously expose those moments to readers hungry for scandal.
The Guardian clearly thinks differently. Its publication of the literal words spoken by Boris Johnson and his girlfriend Carrie Symonds in a late-night row in their own home, which it got from a recording made by a neighbour, suggests it cares little for privacy. It suggests that this paper is so keen to dent Johnson's reputation and standing ahead of the Tory leadership contest that it will happily ditch its own alleged commitment to ethical journalism and go so far as to report verbatim an entirely private conversation. This could be a new low for the Guardian.
What's extraordinary is that the Guardian once almost brought down the entire institution of press freedom as part of its campaign against tabloid newspapers that were listening to people's private voicemail messages. The Guardian led the moral crusade against tabloid phone-hacking and helped to give rise to the elitist enterprise that was the Leveson Inquiry, which proposed virtually to reverse the freedom from state intervention that the British press has enjoyed for 350 years. Yet now the Guardian has gone much further than any of the hacking tabloids ever did by publishing the actual words spoken by a public figure in a private conversation that was surreptitiously recorded.
The recording was made by one of Johnson's neighbours. These people heard Johnson and Symonds having a row and they also heard some loud slamming noises. The police were called. The police say they spoke to 'all occupants of the address' who were all 'safe and well': 'There was no cause for police action.' That should have been the end of it. It was not a criminal matter, just a private row. And yet to the Guardian, it wasn't the end of the matter; it was just the beginning. It transcribed the surreptitious recording and splashed its contents on its front page. It made private words into frontpage news.
This is a far greater invasion of privacy than those carried out by phone-hacking journalists at tabloid newspapers. It was unquestionably wrong of those journalists to hack into people's private voicemails (though many of us consider the Leveson inquiry to have been a complete overreaction). Yet those tabloid journalists never published the contents of what they heard; they just used what they heard to weave or uncover larger stories. The Guardian has published the actual content of a hacked private conversation.
And the chattering classes are lapping it up. These are the kind of people who look down their noses at tabloid-reading plebs who like to hear about the private lives of celebs. Yet now they priggishly pore over the hacked conversation of a politician and his girlfriend and hold it up as proof of what foul or tragic people they are. The worst aspect is the naked sexism they're displaying towards Ms Symonds. They decree, in their infinite wisdom, that she is a victim and should get the hell out. All on the basis of one surreptitiously recorded conversation. Apparently they know better than Ms Symonds herself what she should do with her life – what paternalistic, neo-Victorian judgementalism of a woman and her choices!
Should the Guardian be reprimanded for what it did? Absolutely not. Do we need an inquiry into a broadsheet newspaper sourcing and publishing a secretly made recording of a private conversation in a private home? Don't even think about it. Some of us believe in press freedom so much that we think even in these circumstances the newspaper should publish and be damned. Let the public decide if what the Guardian did was morally acceptable. I hope they will agree that if the liberal broadsheets develop a habit of listening through the walls of private citizens' homes, then both the right to a private life and the standards of journalism in this country will suffer badly.
To enquire about republishing spiked's content, a right to reply or to request a correction, please contact the managing editor, Viv Regan.