Boris Johnson: the phony populist
This man cannot be trusted with Brexit.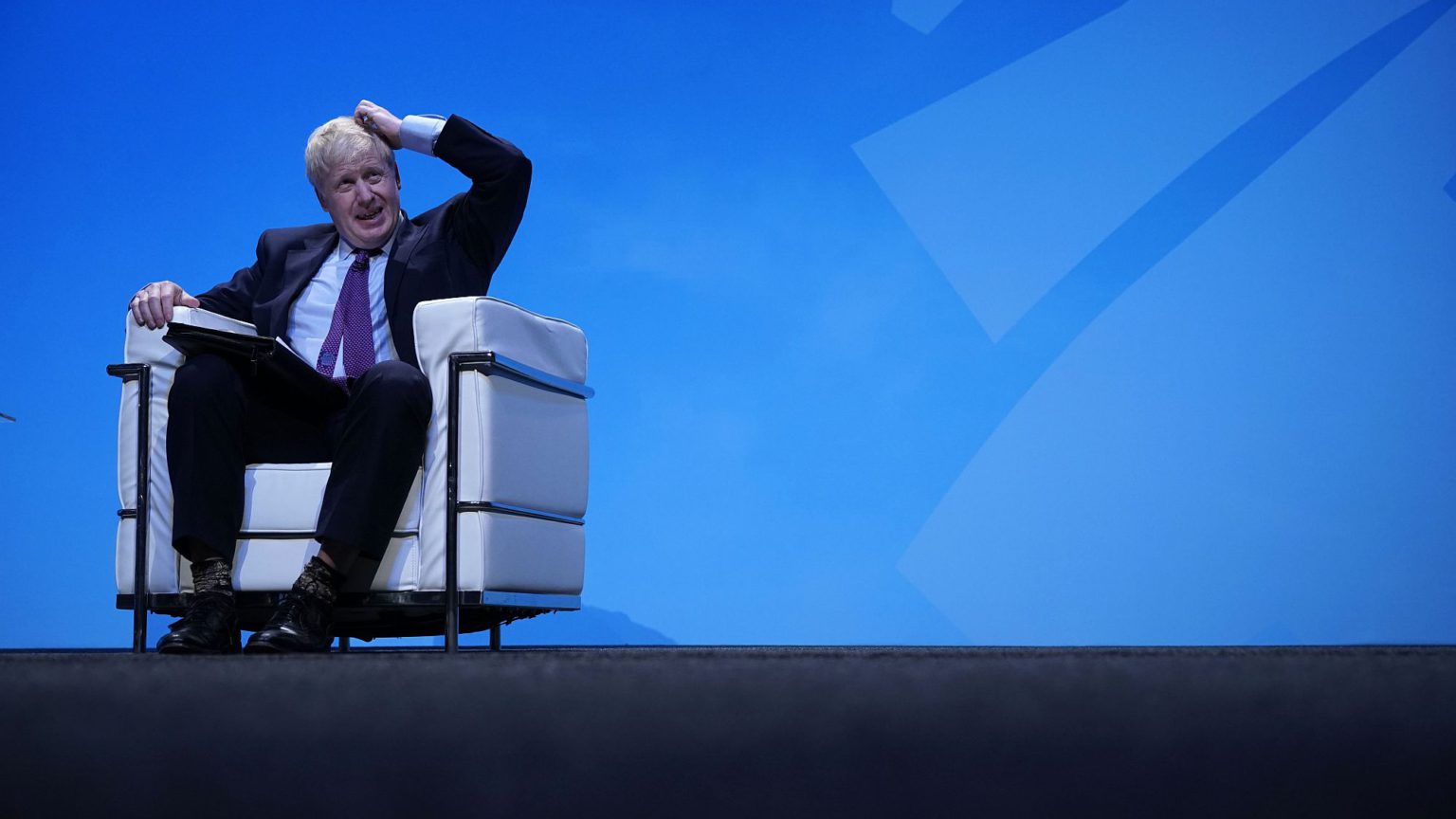 Failing upwards. Boris Johnson has made a career out of it. Perhaps even an art. This is the man for whom all the privileges of an upper-crust upbringing, and an education at Eton and Oxford, never stopped him from screwing up, time and again, while also ensuring that all those screw-ups never made a dent in his future prospects.
As we've been reminded in the comment pages recently, there is no gaffe or misdeed or lie from which he hasn't bounced back – from being sacked by The Times for making up a quote to being booted from the shadow cabinet for lying about one of his affairs. He's an inspiration to rich, duplicitous people everywhere: there are second chances in this life.
Now, he's set to be our next prime minister, firm favourite in the Tory leadership race, which concludes later this month. But as we confront the once absurd prospect of Johnson in No10, and his many enemies do all they can to try to stave off the seemingly inevitable, we would do well to separate out the proper criticisms of Johnson from the smears and score-settling.
The raking over of his private life has become an increasingly grim spectacle over the course of this leadership contest. The debacle over the audio recording of him and girlfriend Carrie Symonds arguing in their London flat, and the shameless attempt to spin it as proof of Johnson's up-to-now-concealed violent misogyny, was particularly shameful.
Of course, questions about his character do matter: one recording we should be talking about is the infamous tape of a phone call between him and his rich friend Darius Guppy, made in 1990, in which they discussed Guppy's plan to have a pesky tabloid journalist beaten up.
But, perhaps clocking the tremendous unpopularity of hacks among the general public, commentators have clearly decided it would be far easier to try to smear Johnson as some sort of vicious bigot instead. And alongside being a sexist and an abuser, he's apparently a racist too.
The primary evidence for this seems to be that he took the mick out of the burqa in his Telegraph column – rather missing the fact that the burqa is a misogynistic religious practice, not a racial group, and that the article in question was arguing against a burqa ban.
We're also often told that he has called black people 'piccaninnies' with 'watermelon smiles', even though the 2002 piece from which those phrases are selectively quoted was mocking then PM Tony Blair for his patronising, colonial attitude towards the Third World.
If anything, these attempts to present Johnson as some kind of hard-right ideologue obscure the fact he doesn't believe in very much at all. Throughout his political life he has seemed more devoted to advancing his own career than adhering to any deeply held convictions or principles.
As mayor of London, he was an early supporter of the sugar tax, but is now posing as a warrior against the nanny state. He has flirted with climate-change scepticism, but is now a paid-up green.
Johnson has always had certain instincts – he's liberal and metropolitan, yet un-PC with a feel for the Shires. But his knack was always to be different things to different people. He was the 'Heineken candidate', the Tory who won twice in London but could light up a provincial Tory association meeting like no other.
In this respect, his decision to lead the Leave campaign in the EU referendum was both the making and the unmaking of him. He was forced to pick a side, and in the process he made himself toxic to a huge chunk of the electorate. Tories say he is the only one who could win the next election, but polls show he is more disliked than liked among voters.
Many Leave voters are also deeply suspicious of him. Before the referendum, he famously drafted two columns for the Telegraph, one pro-Remain and one pro-Leave. A few months after the referendum campaign, EU ambassadors claimed he had privately been telling them he was in favour of freedom of movement with the EU continuing after Brexit, despite having led a campaign to 'take back control' of Britain's borders.
His leadership bid has similarly been built on telling different things to different people. He has secured the support of both Jacob Rees-Mogg's European Research Group and George Osborne's London Evening Standard. One side is going to be disappointed, and we all know which it will be.
Johnson has committed to leaving the EU by 31 October, but only because he is convinced the threat of No Deal will bring the EU back to the negotiating table. Many still think his primary aim is to tweak Theresa May's defective Soft Brexit deal and squeak it through the Commons. Some of his fiercest critics think he could even be the man to stop Brexit entirely.
Amid all the prurient stories about Johnson's private life, amid the desperate attempts to present him as the thinking man's Alf Garnett, it is his duplicity and untrustworthiness on the defining issue of our time that should make us most wary of him failing all the way up Downing Street.
Brexit is about more than just leaving the EU – it is about democratising the UK, about creating a society in which ordinary people have as much say as the high born. It is too important to be entrusted to Boris Johnson – the upper-crust 'populist' who has only ever been in it for himself.
Tom Slater is deputy editor at spiked. Follow him on Twitter: @Tom_Slater_
Photo by: Getty.
To enquire about republishing spiked's content, a right to reply or to request a correction, please contact the managing editor, Viv Regan.