David Attenborough pulls a Widdecombe
He compared the crusade against plastic to the fight against slavery – and got away with it.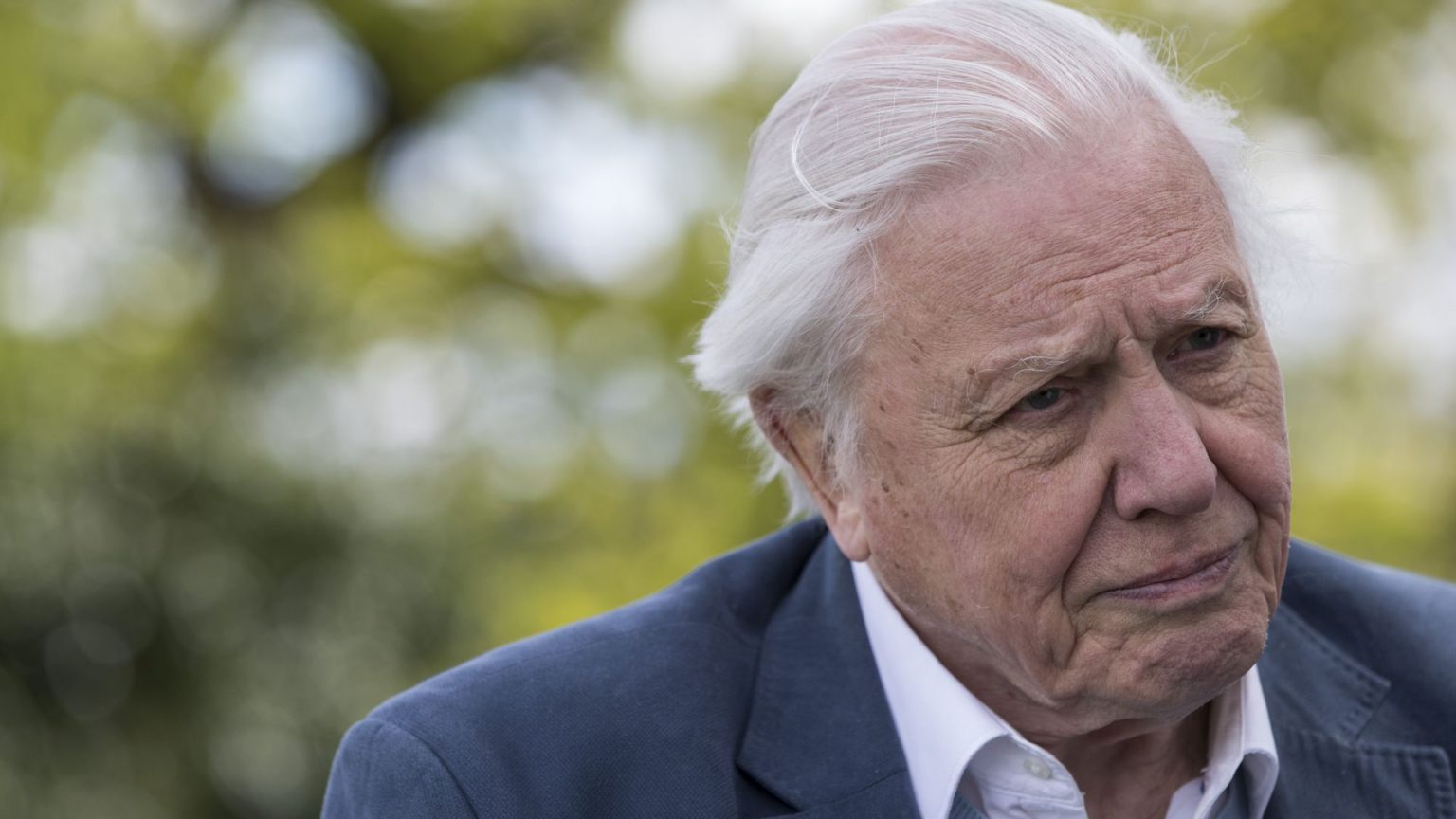 Yesterday, broadcaster, national treasure and anti-plastic crusader David Attenborough was invited to give his views on the environment and climate change to parliament.
He likened the public's increased concern about plastics in the sea to changes in public attitudes and morality towards slavery.
You read that right. He drew a kind of moral equivalence between concern about plastic and concern about slavery – that historic abomination whereby humans were traded as property and forced to labour until their deaths.
According to Attenborough, the public's perception of plastic pollution has now 'been transformed', and most people think that 'to chuck plastic into the ocean is an insult'.
Similarly, he argues, 'There was a time in the 19th century when it was perfectly acceptable for civilised human beings to think that it was morally acceptable to actually own another human being as a slave… Somehow or other in the space of I suppose 20 or 30 years, the public perception of that totally transformed.'
The response to this has been strangely muted. Last week, Ann Widdecombe caused uproar when she compared Britain leaving the EU to other instances in history of 'the oppressed turning on the oppressors': 'slaves against their owners, the peasantry against their feudal barons – colonies… against their empire'.
The BBC's Emma Barnett accused Widdecombe of having 'white privilege' for being so flippant in her comparison. Labour MP Dr Rosena Allin-Khan labelled her speech 'disgusting'. David Lammy said it 'is impossible to explain how offensive and ahistorical it is' to compare Brexit to overturning slavery.
Anne Widdecombe just compared Britain leaving the EU to "slaves" rising up "against their owners".

It is impossible to explain how offensive and ahistorical it is for you to equate my ancestors tearing off their chains with your small-minded nationalist project. Shame on you. https://t.co/wZVCziXWVM

— David Lammy (@DavidLammy) July 4, 2019
So why the double standard? Why are Attenborough's comments not considered 'disgusting', 'offensive' or demonstrative of 'white privilege'? Either it is ahistorical and wrong to compare current events to the horrors of slavery, or it isn't.
To enquire about republishing spiked's content, a right to reply or to request a correction, please contact the managing editor, Viv Regan.