I was banned for trans heresy
Lindsay Shepherd on the Jessica Yaniv balls-waxing controversy.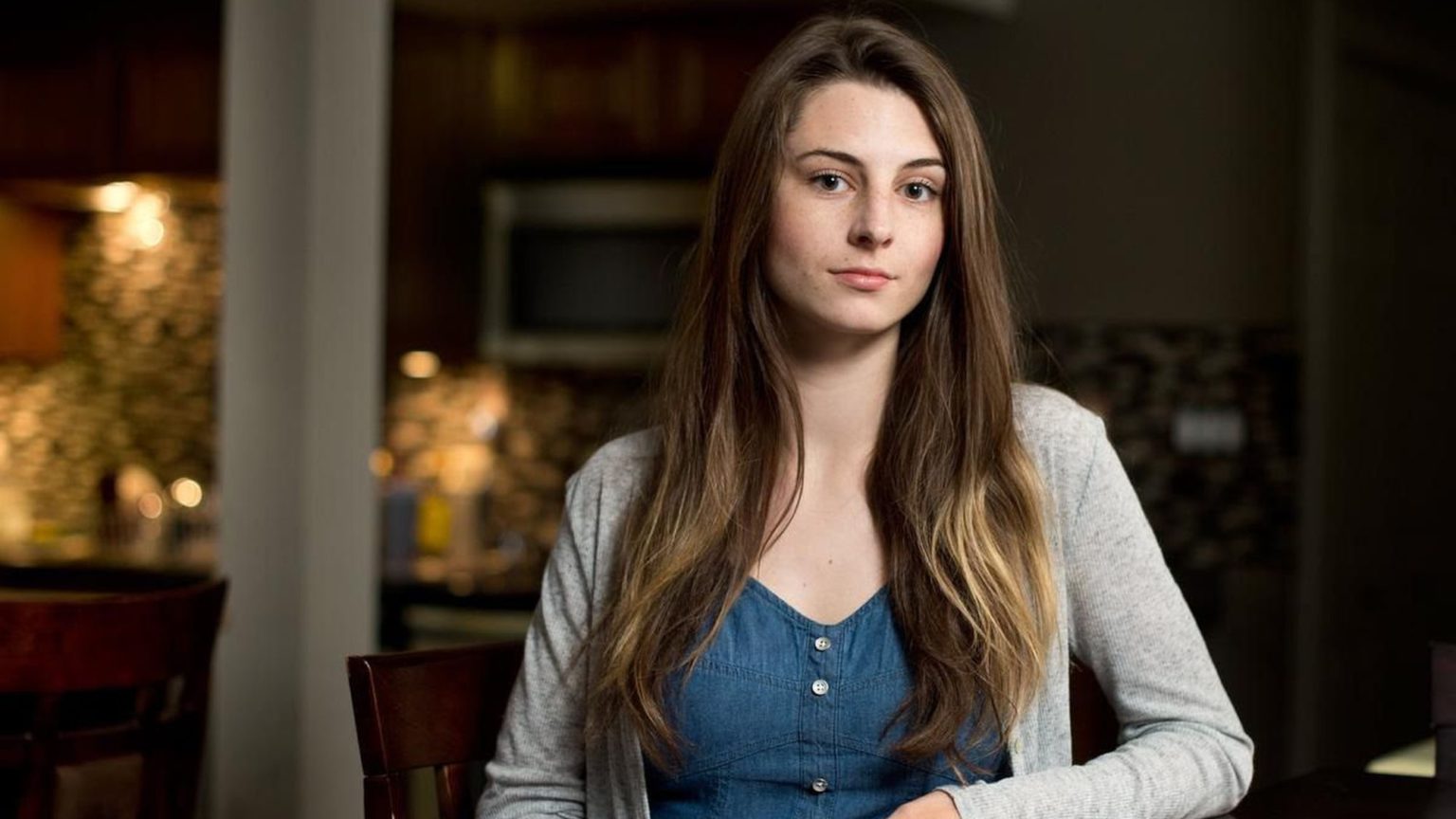 Free-speech activist Lindsay Shepherd was permanently banned from Twitter earlier this week, following a clash with trans-woman Jessica Yaniv. Responding to Yaniv's misogynistic comments about her uterus and vagina, Shepherd 'misgendered' Yaniv, which led to Shepherd's permanent suspension.
Yaniv is the central figure in a major controversy in Canada. He is currently suing 16 female beauticians for discrimination after they refused to provide him with waxing services – many were asked to wax his male genitalia. Feminists like Meghan Murphy – also banned from Twitter for misgendering Yaniv – have long argued that this case exposes the dangers of men 'self-identifying' as women and demanding access to women's spaces.
spiked caught up with Shepherd to find out more about her Twitter ban and the balls-waxing controversy.
spiked: When did you first become aware of this case?
Lindsay Shepherd: I've been aware of Jessica Yaniv's activities for quite a few months. Although there was a publication ban on the waxing case in Canada, there was a blog outside of Canada that revealed Yaniv's identity. Then some screenshots were leaked showing Jessica – then still called Jonathan – asking advice from women in a Facebook group dedicated to make-up. He asked whether he should teach 10-year-old girls to use tampons, how to bond with other girls in the female washroom, and if anyone had seen 'tampon strings hanging out of a girl's thing'? So this is how he operates. And to me, this is something you don't give excuses for. He is either trying to get off on fantasising about these things or he really is planning to approach girls in the female washrooms using the advice he's given.
A few months ago, I was given a seven-day suspension from Twitter for talking about Yaniv. After that, I made a video called 'The Tampon String Enthusiast of British Columbia'. Then, this month, his human-rights tribunal case started. Jessica filed 16 human-rights complaints against female beauticians who declined to wax him. A big part of it was that he had asked a number of them for Brazilian waxes. He literally wanted unwilling women to handle his penis and balls. There were also cases where he asked to have his arms and legs waxed.
Many of the women he is taking to court come from religious and cultural backgrounds where you are not supposed to touch men who aren't your husband. One was a Sikh woman who provides women-only services and doesn't touch men for that reason. But we've seen from Yaniv's social-media history that he is anti-immigration. He wants immigration checks in the heavily Sikh part of town where he lives. Some of us have deduced from this that he might be specifically targeting immigrant women to try to prove a point to them that his gender identity is more important than their religion or culture. He seems to specifically choose women who would likely have a problem with waxing a man and then he hauls them into the human-rights tribunal. The women have described all the problems this has caused them. They lose work, it wastes their time and resources for something that should not be happening, for a case that is not legitimate.
spiked: What specifically led to your permanent ban from Twitter?
Shepherd: It was an interaction with Jessica Yaniv that likely led to my ban. When I got my previous seven-day suspension, Twitter told me which tweets had caused it because it asks you to remove them. This time, Twitter didn't tell me. I filed for an appeal, which was denied.
The ban happened right after Yaniv was arguing with an anonymous account that he wrongly claimed I was behind. I was getting notifications from this because he tagged my real account in those tweets, too. He tweeted to me that I have a 'loose vagina from pushing out a 10-pound baby', but that he 'still has a tight pussy'. It was all so depraved. I replied saying that if he's trying to sound like a woman, this is not the way to do it, as he sounds more like a man who doesn't have a functional relationship. Saying 'Oh, you have a loose vagina' is kind of how a bro would talk. Yaniv then replied to this by making fun of a reproductive abnormality I have called a septate uterus, which causes higher rates of miscarriage. I've described it in an interview as being like a wall in the uterus. And so Yaniv – who I had no idea had listened to interviews I've done on podcasts – made some joke, tweeting 'I heard Donald Trump is building a wall inside of your uterus'. It was incoherent, but so is he. I responded and that's what got me banned.
People are pointing out that I violated Twitter's terms of service. I misgendered Yaniv and that technically should result in punishment. But it is something to think about that Twitter is saying that in order to be on our platform, you have to accept the gender ideology du jour. If you don't, you'd better shut up or get off our platform. But when it comes to Yaniv, sexist and misogynistic comments are allowed.
The mainstream media has picked up on my Twitter ban a bit. But unfortunately, the publication ban on the Yaniv case was lifted a day after, so they couldn't really discuss the waxing case at the same time. Most of the articles also leave out the fact that Yaniv said I had a loose vagina. Because it's so vulgar they instead write things like 'Yaniv made some remarks about Lindsay Shepherd's genitalia'. They should just say it. They should say that he said I have a 'loose vagina' and he has a 'tight pussy'. He always refers to women's private parts as 'pussies' because he doesn't have any lived experience as a woman. Nor do they mention the full extent of what Yaniv does, his tweets about immigration or the screenshots of him asking about approaching girls in the washroom.
The feminist Meghan Murphy was banned over the same individual. She said 'him' in reference to Yaniv. And she said 'men aren't women, though'. Her argument is that we should keep women's spaces and if trans people would like to have spaces, they can create trans spaces. Why does it always come down to the invasion of women's spaces? Whether it's a women's prison, a women's recovery home or women's sports, why is it always women's things?
spiked: Are social-media companies a threat to free speech?
Shepherd: They are a threat to free speech. I don't think people should incessantly troll people or cause them grief. It's interesting because in both the case of Wilfred Laurier University – where I was disciplined for showing a clip to my students of Jordan Peterson discussing gender pronouns – and in this case, I've been accused of being this 'hateful' person. I was literally banned from Twitter for 'hateful conduct'. When there are actually hateful accounts, sending death threats and rape threats, sometimes those are not taken down. I've had to report some creepy messages myself. Yes, I got into a spar with Jessica Yaniv, but I don't think he should be able to make rude comments about me without me being able to fight back. People say I should have ignored it, but what he said was so crude and disgusting that I needed to fight back or I would just be letting it happen.
I've been accused of being a hateful toxic person, who is breaking the law, causing trans people to feel threatened, and causing violence against trans people. If I saw a trans person getting threatened in public I would stick up for them. I am not a transphobe. But there is a big discussion in our society right now that revolves around trans people, while trans activists – and we should be clear it is just the activists – are shutting this down and are only letting us have one 'acceptable' viewpoint. None of this means that I want to cause any harm to trans people or have their rights taken away.
Lindsay Shepherd was talking to Fraser Myers.
To enquire about republishing spiked's content, a right to reply or to request a correction, please contact the managing editor, Viv Regan.